Is Copilot the best AI companion out there? Help us find out by answering a couple of quick questions!
It's only a few days until we expect to hear all the details about Samsung's much vaunted folding smartphone, but till then we continue to gather all the scraps of information regarding this fascinating handset.
The latest is a series of trademark applications discovered by LetsGoDigital which describes the screen of what is likely a folding device.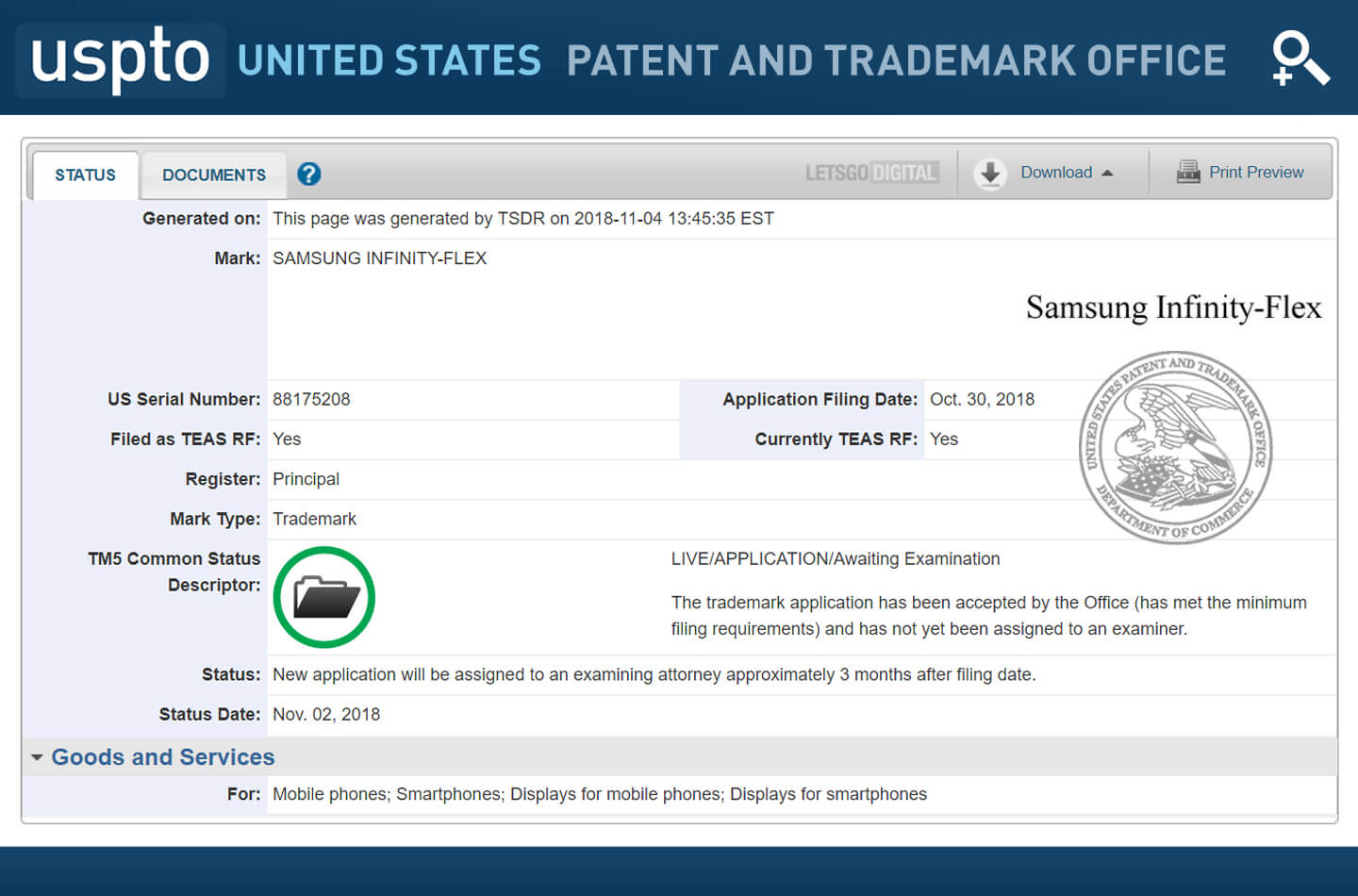 The trademark applications at the USPTO are for the Samsung Infinity-Flex, Samsung Infinity-O and Samsung Infinity-U, and likely reference the Infinity screen rather than the entire device.
The O and U designation likely refers to the folding configuration of the screen, with O being a fully rolled screen while U would be a device with a wide turn radius like the bottom of a U.
The Flex is, however, the most interesting, given that it correlated with the much rumoured Samsung Galaxy F.
Leaked benchmarks have revealed that device has a dual-SIM option and will have storage up to 512GB of storage. The device will carry model number SM-F900F and SM-F900N for Asian and European variants respectively. For the US variant, the device will have the model number SM-F900U and a firmware version F900USQU0ARJ5. Samsung is also in talks with Google to design a custom Android OS to support the foldable display.
The company is expected to reveal more at their annual developer conference starting the 7th November but the handset is likely to only launch sometime in early 2019 for a relatively exorbitant price.
Are our readers ready to Flex? Let us know below.