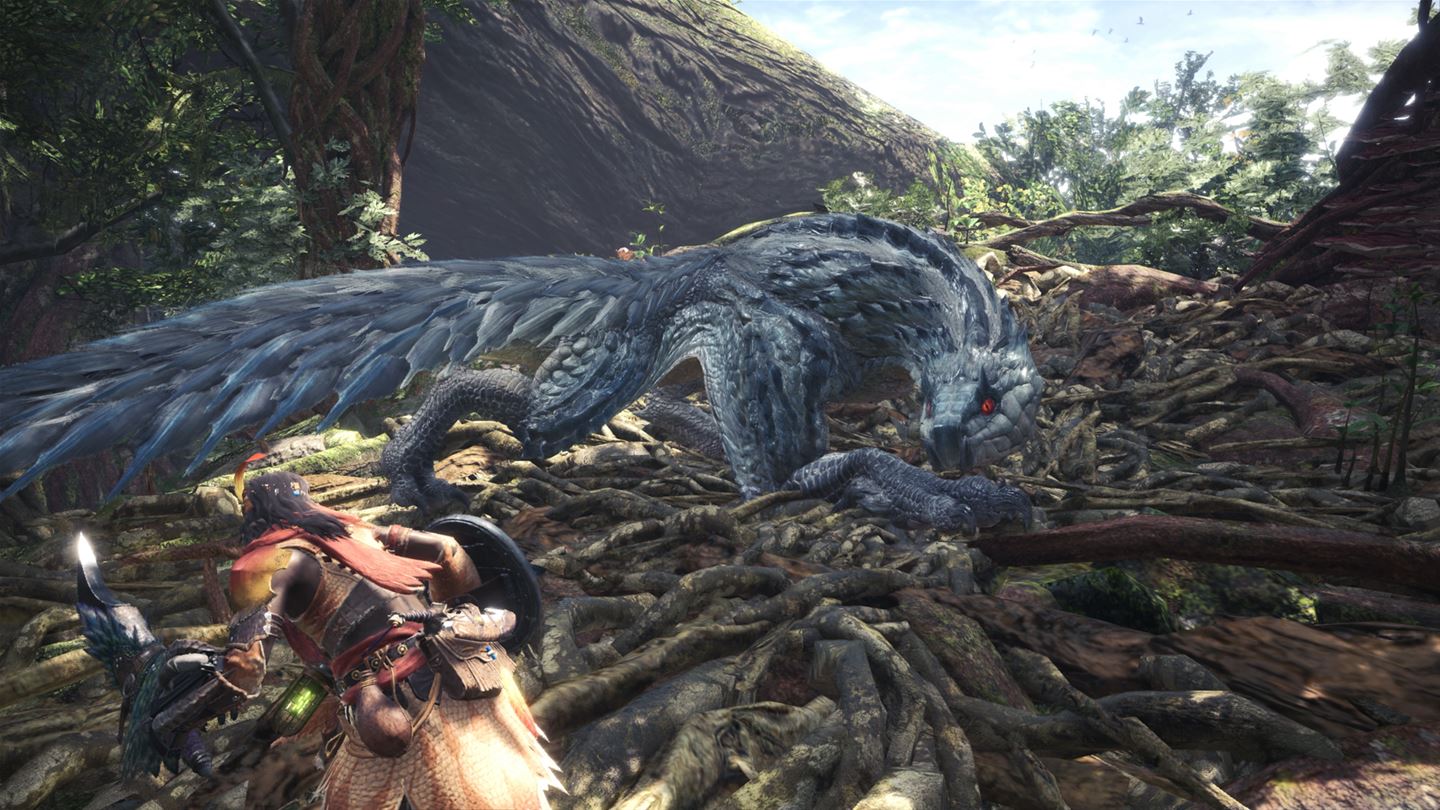 According to analyst Mat Piscatella of the NPD Group, Monster Hunter: World reigned supreme on Xbox One in February, becoming the best-selling title on the console last month in terms of dollar sales.
It beat out the likes of PlayerUnknown's Battlegrounds and Call of Duty: WWII. Though the aforementioned games released months before Monster Hunter: World did, they are still both incredibly popular and easily retain much of their playerbases. For Capcom's RPG to top both of them on Xbox, especially as part of a series that's more associated with Eastern audiences on PlayStation, is an impressive feat.
Just two weeks ago, Capcom revealed that Monster Hunter: World had shipped 7.5 million copies worldwide across Xbox One and PlayStation 4, making it the best-selling title in Capcom history.
The top 10 games (in terms of dollars sales) on Xbox One in February 2018 are as follows:
Monster Hunter: World
PlayerUnknown's Battlegrounds
Call of Duty: WWII
Kingdom Come: Deliverance
NBA 2K18
Dragon Ball FighterZ
UFC 3
Grand Theft Auto V
Rainbow Six Siege
Assassin's Creed Origins
The top 10 games accounting for all platforms are similar except for a few Nintendo and Sony titles jumping into the mix, and PlayerUnknown's Battlegrounds falling out of the top 10. You can read the top 10 games on all platforms below.
Monster Hunter: World
Call of Duty: WWII
 NBA 2K18
Dragon Ball FighterZ
Grand Theft Auto V
Shadow of the Colossus
UFC 3
Kingdom Come: Deliverance
Mario Kart 8
Super Mario Odyssey