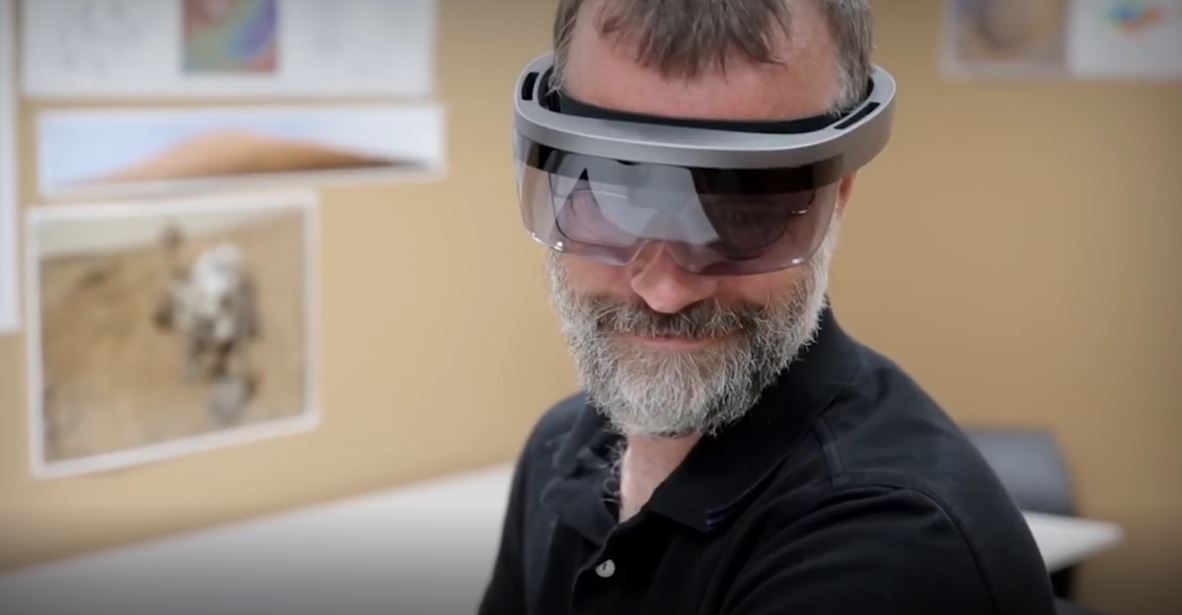 Microsoft has not made it a secret that they are working on HoloLens v2, and has been explicit about the improved Holographic Processing Unit and improved Kinect-based Depth Sensing Unit. Now, the design of the upcoming HoloLens may have leaked online via NASA Jet Propulsion Laboratory's latest video which was uploaded yesterday. As you can see from the image above, the NASA employee is wearing a new HoloLens device that is not yet available for the public.
There are two possibilities:
One, this could be the cancelled HoloLens v2. Microsoft cancelled the second generation of their headset and decided to jump directly to the third generation since v2 only offered an incremental improvement.
Two, this could be the upcoming HoloLens device codenamed 'Sydney' that will be lighter, more comfortable, and have "significantly improved holographic displays."
This leaked HoloLens design seems to have only one camera instead of multiple cameras as found on current generation on HoloLens. This could be true as we reported in the past about a Microsoft patent which described a new multi-spectral camera which may replace the 5 cameras with just one. The adjusting mechanism you can see in the leaked HoloLens was also found previously in Microsoft's patents. Read more about it here.
Gallery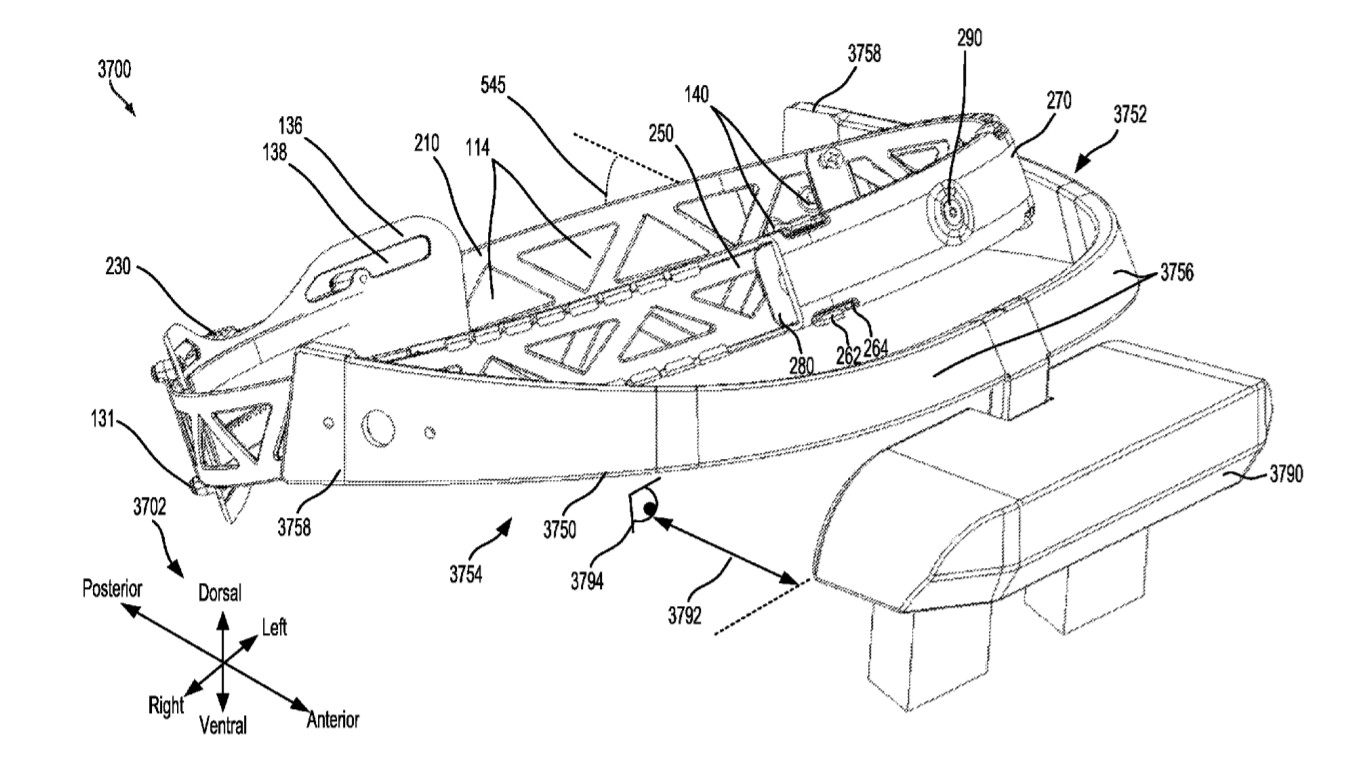 Check out the video posted by NASA team below to see the unreleased HoloLens in action.
Update: Alex Kipman from Microsoft just confirmed on Twitter that the new HoloLens we saw today is just a prototype of HoloLens v1 which is already in the market. Check out his tweet below.
via: skarredghost