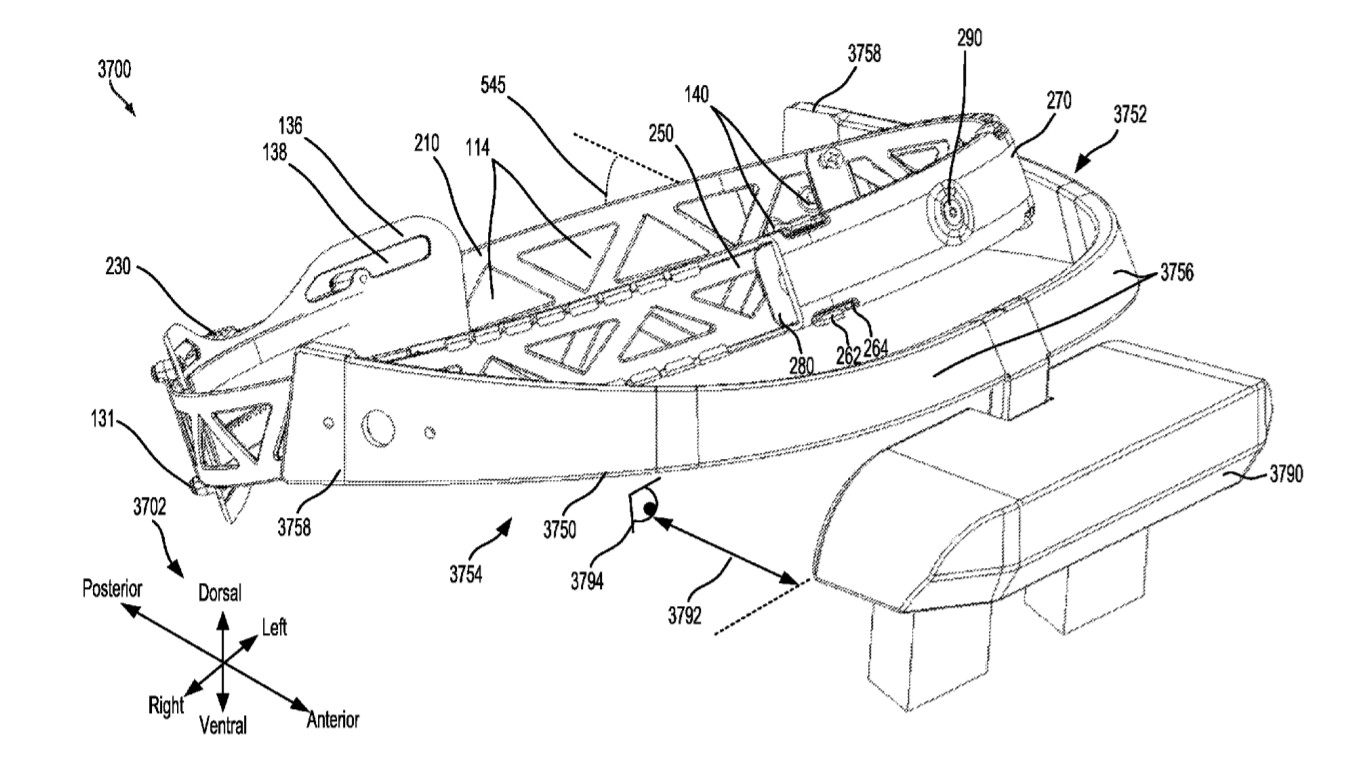 Microsoft is expected to release a new version of the HoloLens Mixed Reality headset in Q1 2019, but so far it has not been clear what the device will look like.
Now a new patent for an "AUGMENTED REALITY SYSTEM EYE RELIEF ADJUSTMENT MECHANISM" filed on the 30th March 2018 may have given us our first look at the device.
The patent is for a mechanism which automatically moves the eyepiece forwards and backwards (varying the distance of 3792 in the illustration) and thereby provides relief from staring at a fixed point, but probably more interesting is the illustration itself, which shows a much smaller and lighter device than HoloLens 1.0. Unlike this device, all the electronics and batteries appear contained in the eyepiece and the band appears much more similar to that of a standard VR headset.
The lead inventor of the eye relief device is Errol Tazbaz, Principal Mechanical Engineer at Microsoft, who was involved in the creation of the Surface Book hinge.
The next HoloLens will have an improved Holographic Processing Unit with more AI capabilities, and an improved Kinect-like depth camera. Microsoft's main challenge with the new Hololens is to improve the field of view, which at 35 degrees has been described as looking at the world through a mail slot. Microsoft is reportedly bringing development of the lenses internally to achieve this at a reasonable cost.
HoloLens 2 will reportedly be powered by the recently announced Qualcomm Snapdragon XR1 processor, which has been designed with the express purpose of delivering a "high quality" VR and AR experience. The device will presumably run the ARM version of Windows 10 with Microsoft's Mixed Reality UI.
According to earlier leaks the headset will be released in Q1 2019, with an announcement sometime in the second half of 2018.