It was not too long ago that Microsoft's Surfaces were mocked and laughed at by the technorati. The plucky little devices, first launched in 2012 – first a laughing stock – are now one of the templates used by PC manufacturers in making their own two in one hybrid PCs.
Now ordinarily I wouldn't compare the Surface to the iPhone because of the patent absurdity of that notion. They are two different devices, aimed at two different audiences, with such a huge disparity in sales than a surface level comparison (no pun intended) here jut wouldn't work.
That being said, both the Surface and the iPhone ushered in new hardware paradigms for the mobile and software. One may point at the Surface as having a negligible market share, but that ignores the growing amount of Surface clones on the market right now, including the Apple iPad Pro, The Google Pixel C, The Samsung Tab Pro S and more. Aside from that, the Surface – and Windows 10 in general – jump-started the boring Windows laptop market and inspired OEMs to experiment with new and innovative form factors. All this is very similar to the way the iPhone influenced the market when it first launched, Sure,it may not pull in market share numbers from Android makers, but it influences them in design and software, with hardware makers opting to copy Apple – even rushing to put together devices based on rumored specs.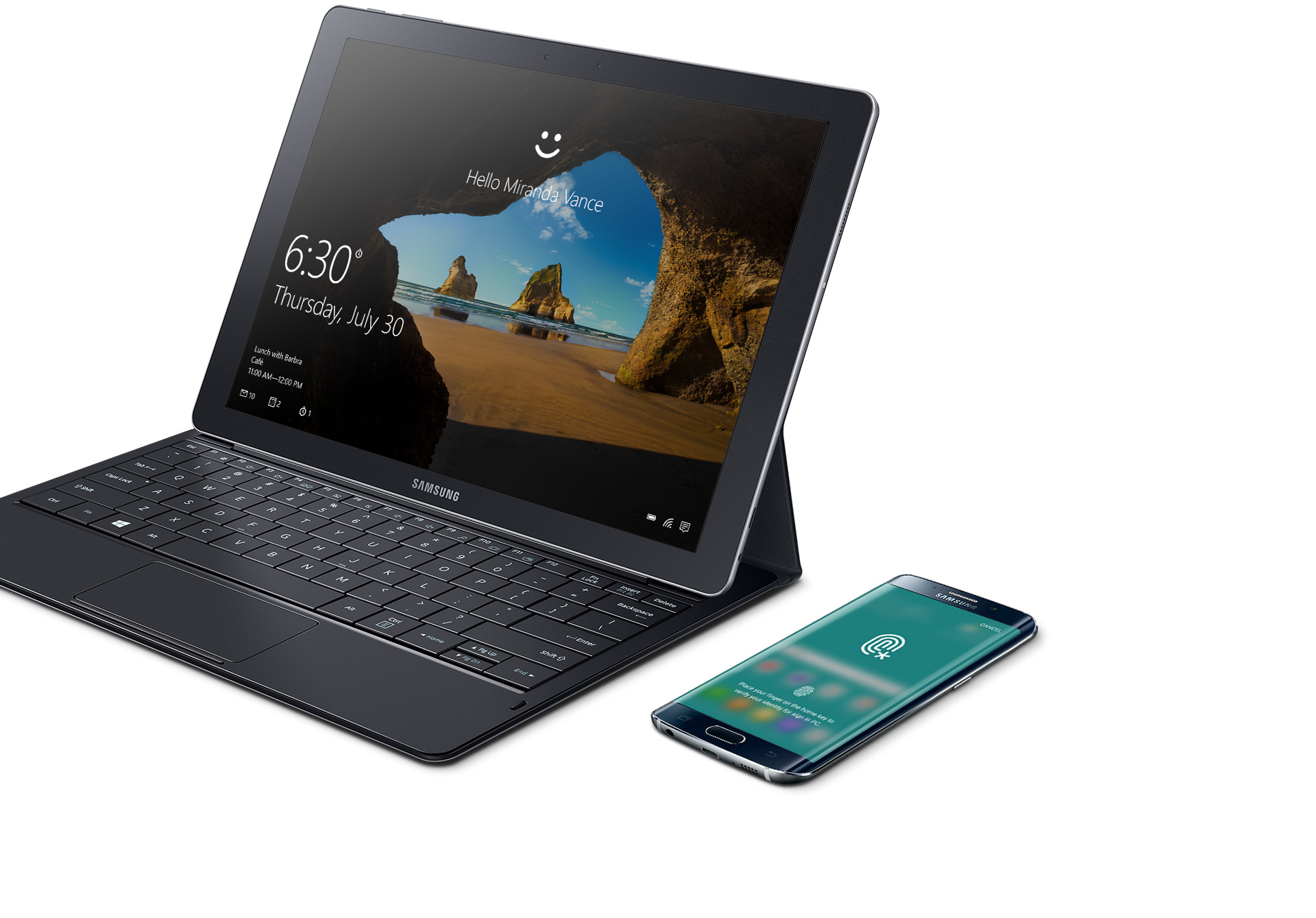 With the new Surface Studio, Microsoft is taking the ideas that powered the initial Surface all the way from tablets up to the All in One PCs.
The Surface Studio is a beautiful, elegant device that captures the essence of Windows 10. You can work with it like it's a regular All in One PC, heck you can even touch and tap like modern All in Ones allow. But like all Surfaces, you can turn it into something else – in this case a massive canvas for your desk or "studio". Artists will love it, everyone else will lust after it, and there really isn;t anything bad you can say about it.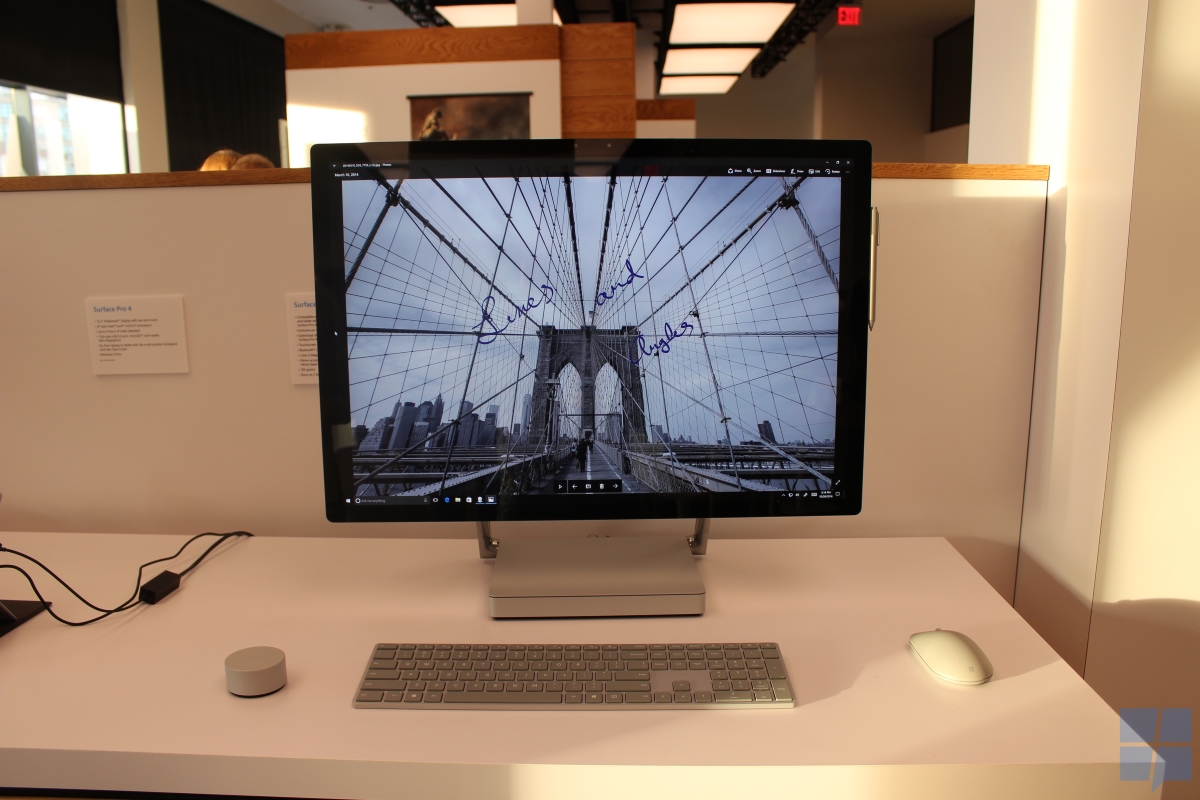 In contrast, Microsoft's longtime competitor Apple bored us with a new MacBook yesterday. The new MacBook Pro is the same as the old Macbook Pro. with one exception. While Apple as stuck to its guns on not bringing touch to MacOS , it has created (what I consider) a hacky substitute for full-screen touch in the form of a touchbar. The new touchbar in the MacBook Pro brings a touchable area to the MacBook Pro's keyboard, allowing the keyboard, apps and the OS to dynamically add in extra buttons and controls as necessary.
I'm not sure what I see here with the Macbook. Is Apple getting complacent and sticking to what it thinks will work – or are they genuinely out of ideas and building on an old platform as a means to tread water while they get their act together.
Unlike the Macbook, Microsoft's Surfaces at least try to do something different. Welding a tablet and a laptop in a way that doesn't suck. Creating the Surface Book, and now the Surface Studio and Dial. All these things are impressive, and Microsoft should be lauded for creating them.
That being said, the Surface does have an Achilles heel with regards to working consistently well.
Earlier this year the Surface family – The Pro 3, Pro 4 and Book have been susceptible to complaints regarding their reliability for users, an issue I saw raised again by a disgruntled Surface user upon the launch of the new Surfaces yesterday.
The Surface Pro 3 experienced issues with battery life and charge retainment issues with two sets of batteries. While Microsoft fixed one, the other has not yet been fixed to my knowledge.
The Surface Pro 4 had the notorious "Surfacegate", whereby a combination of factors caused the Surface Pro 4  and Surface Book to heat up and rapidly drain the battery while in standby. I don't bring this up to bash Microsoft, far from it.  Apple's boring but well-made products have one advantage over Microsoft's amazing and well-made products, and that is their reliability. Without faffing about with whether it has ports or not, when picking up an Apple device, a user know that it will "just work", whatever happens. The same can't really be said about Microsoft's current Surface devices, as much as I'd like it to be so. They may work 90% of the time, but the 10% of the time that something goes wrong is often unpleasant for users who have to experience it.
The reviews for the Surface Book i7 and the Surface Studio aren't out, but that doesn't mean that they will fall prey to these issues. It also doesn't mean that they won't. However, Microsoft has had a year to build and iterate on its Surface Book and Studio devices, They have surely seen the feedback on the devices and incorporated them into their devices. Even if the Surface devices aren't reliable at launch (though I hope not), Microsoft can still work on building out the Surface stability through firmware – something that cannot be done with hardware.
Microsoft's Surface is Microsoft's idea of the future of computing. Devices that adapt to context and situation for their users as demonstrated bu the Continuum feature which exists on Windows 10 PCs, tablets and Windows 10 phones. Devices that aren't built for all of us, but for each of us. Intimately personable devices.
It's funny, for the past decade, Apple has been the young, hip company who creates computers which are the gold standard in computing – devices that are exciting for users and professionals alike, while Microsoft was associated with drab, gray boxes. With the Surface and MacBook events happening concurrently, the contrast couldn't be starker. Microsoft is now the upstart company who is putting out crazy hardware for consumers and professionals alike. They aren't merely iterating on past norms, but trying to innovate and change the future of computing as we know it. Apple – isn't anymore, the touchbar is an  admission that they seem some value in touch -as well as a refusal to make the leap.  While the MacBook may go on to sell more than the niche Surface, more and more PC makers will emulate and create devices to rival Microsoft's – until the MacBooks eventually become the beige boxes of our time.