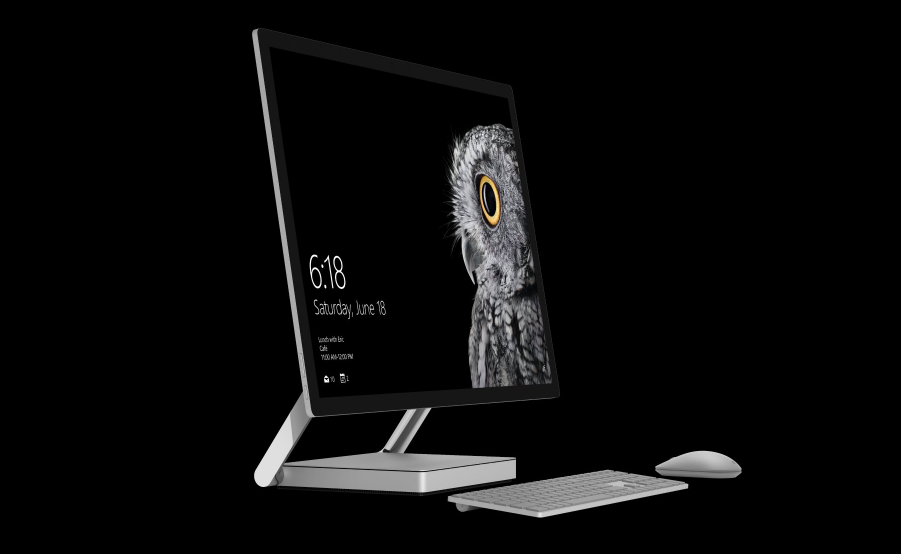 Today at its event in New York City, Microsoft has announced the new entry to its popular Surface line – the Surface Studio.
Unlike the previous entries in this lime, this one isn't building on older devices, nor is it completely unprecedented like the Surface Book – the Surface Studio is a new All-in-One computing device that attempts to do to living room PCs what Microsoft did to the tablet and laptop.
The Surface Studio isn't just a traditional All-in-One PC, like many of Microsoft's PC, it comes with full multitouch support to take full advantage of Windows 10's features. The device is powered by a GTX 980M, 32GB of RAM, and it comes with a 4.5K Ultra HD 28-inch PixelSense display — with over a billion possiblecolors and 3:2 Aspect ratio. Of course, the device includes a touch screen — and the monitor is only 12.3mm thick. The touch display includes 192 PPI.
The Surface Studio will also support Windows Hello and a mic array for good Cortana integration.
There's also a brand new Surface Keyboard and a Surface Mouse. In contrast with the Surface Pro Keyboards and similarly to the Surface Book, this one is a more solid keyboard built for your desk. It will likely have excellent key traveland is built off of Microsoft's experience of being a PC accessories manufacturer. Both the Surface Keyboard and Mouse are similar to the keyboard and mouse which comes with the Microsoft Designer Desktop bundle.
The Surface Studio starts at $2,999 and you can pre-order one here. Additionally, you can pre-order the accessories for the Surface Studio from the links below: