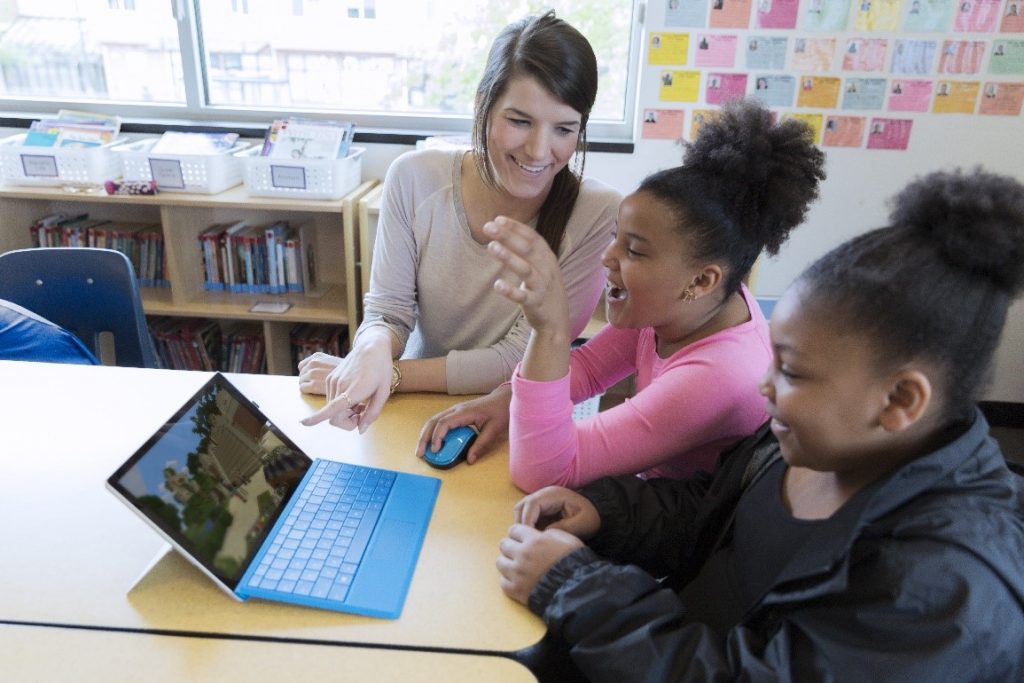 Earlier this year, Microsoft announced the Education edition of Minecraft, a game the company bought for $2 billion. Next month, the company will be launching the full version of Minecraft: Education Edition on the Windows Store, allowing schools all around the world to use Minecraft Education to teach kids thins like creative work, collaboration, teamwork. The game was initially launched as a beta just a few months ago, but Microsoft is adding two new features to the Education edition with the full launch.
Firstly, Microsoft is adding a new Classroom Mode to Minecraft: Education Edition, allowing admins and teachers to be able to control Minecraft world settings, communicate with students, share items between students and even teleport students in Minecraft. When the Classroom Mode is enabled, teachers will be able to see a map of the classroom's Minecraft world, with a list of students and much more. To put it simply, the Classroom Mode is basically a dashboard for managing the game in a classroom.
In addition to the Classroom Mode, Microsoft stated that the company will continue to update Minecraft: Education Edition with new features which are found on some of the other editions of Minecraft. The company plans to update the Education edition to include all features from the Windows 10 edition, including things like pistons, leads, and horses.
In case you are wondering, Minecraft's Education edition won't be available for free — and it'll cost $5 per user (annually). If you are interested in Minecraft's Education edition, you can know more about it here.