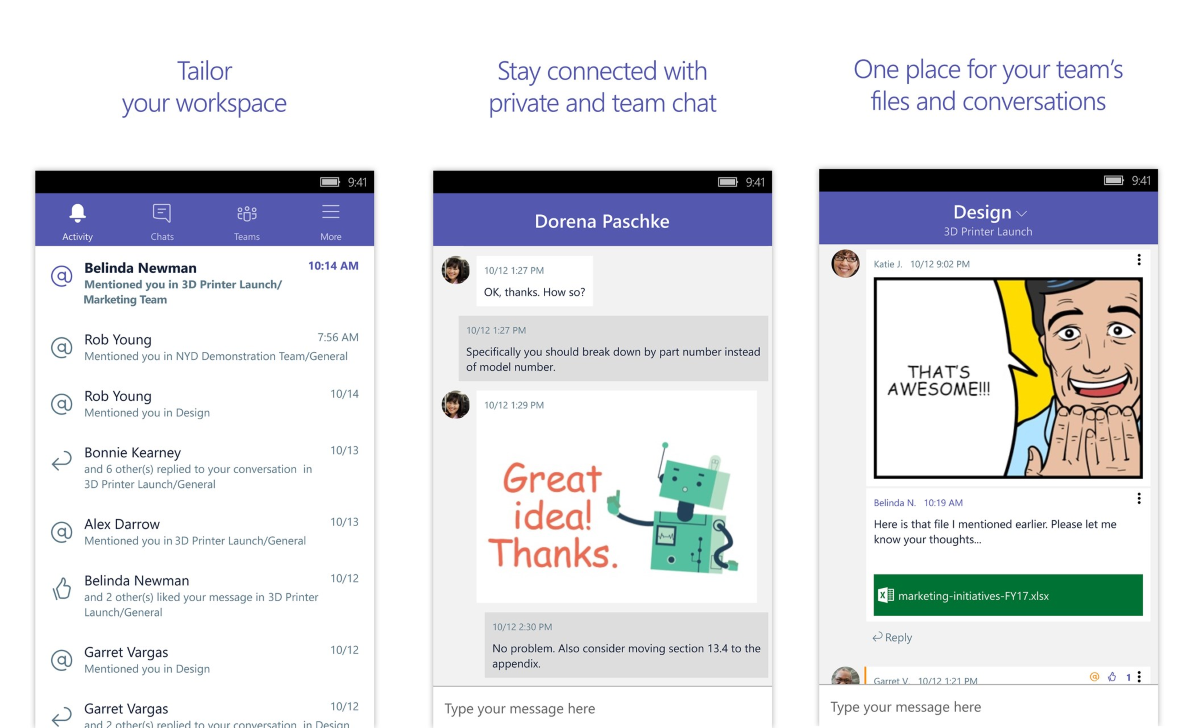 Microsoft Teams recently picked up fairly major updates on Android and iOS. Along with Android and iPhone, the Windows Phone app for Microsoft Teams has also been updated with new features this week. While the updates on Android and iOS are much bigger, the update for Windows Phone users introduces some much needed features.
Firstly, it is now possible to finally share files in channels on Microsoft Teams. This was indeed a much needed feature for the app but it definitely took its time to arrive for Windows Phone users. Microsoft has also added the ability to search in Teams, which means you can now search for almost anything that's been shared in your teams from the app.
In addition to this, Microsoft also recently added support for third-party cloud storage services and some UI tweaks to the app with a recent update.
You can grab the latest update for Teams from the link below.
Developer: Microsoft Corporation