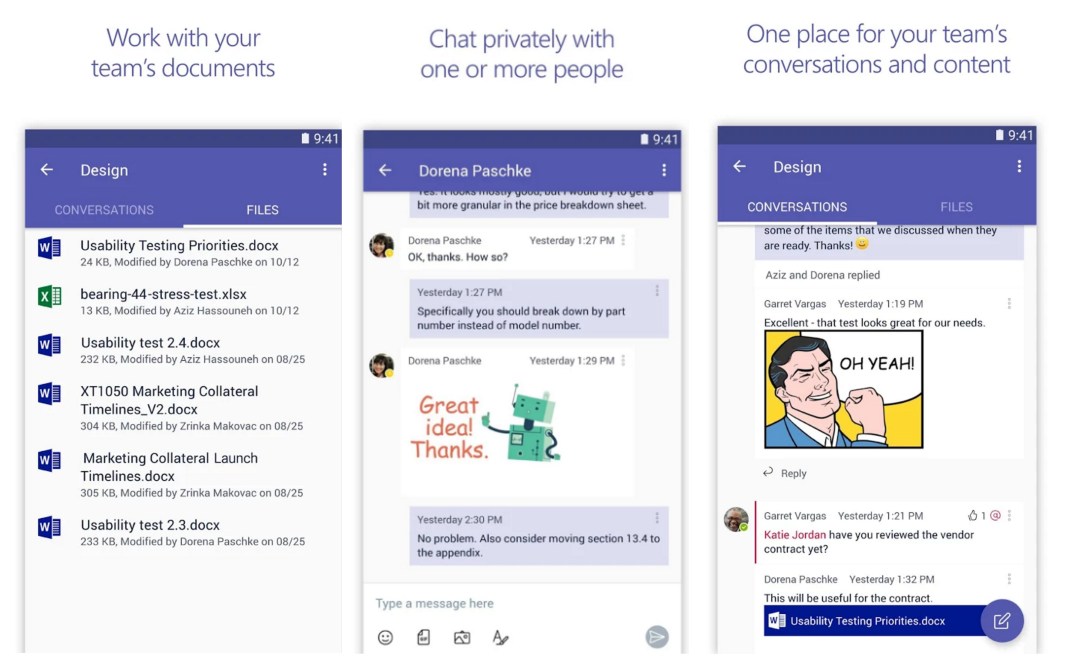 Microsoft is adding some crucial features to the official Microsoft Teams app for Android today. With the latest update for Microsoft Teams, the company is introducing support for video calling which means you can finally join meetings on Microsoft Teams right from your phone. While this is a core part of Microsoft Teams, this feature has taken months to arrive on the Android app so users who move around quite a lot for work will definitely like this feature.
Microsoft Teams is also getting improved notifications with today's update. The app now groups notifications properly, so it'll no longer clutter up your notification center. With today's update, Teams also now lets you view images right from the app rather than needing to use your phone's default gallery app which is pretty neat, too.
The general performance boosting improvements and bug fixes are included in the latest update as per usual, for those wondering. If you use Microsoft Teams, you can get the Android app here.