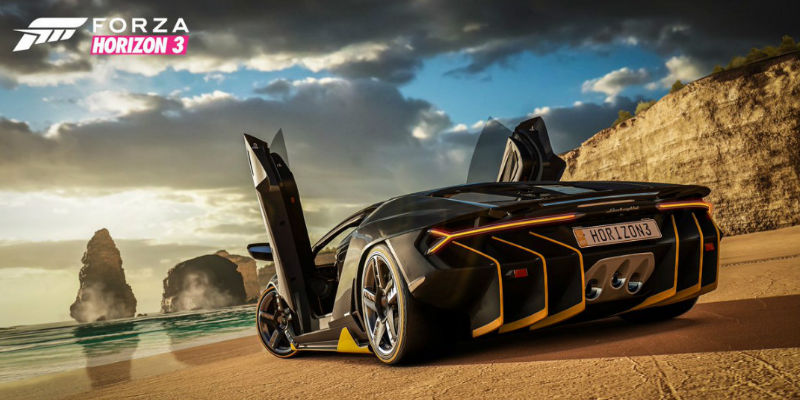 Forza Horizon 3's gotten some pretty cool (no pun intended) DLC lately, and the updates just keep on coming. The latest one is a collaboration with Rockstar Energy, and brings in seven brand new cars. You can watch the trailer for it below.
One of the new cars happens to be the 2015 BMW i8, a stylish hybrid which has great handling. It's actually making its videogame debut with Forza Horizon 3, and looks stunning. There's also the 1972 Ford Falcon XA GT-HO, which will end up being driven in Forza far more than in reality, as there was only one production model ever completed.
There's also the Rockstar Energy branded 2014 Ford #11 Rockstar F-150 Trophy Truck, which is a super tough trophy truck. It's got insanely good suspension, allowing it to take on the toughest of terrain with relative ease.
All in all, this seems to be a really good pack of varied cars. From cult classics to powerful vehicles capable of tearing up anything under their treads, it's a really good start to this year's DLC for Forza Horizon 3.
You can purchase Forza Horizon 3's Car Pass here. It contains all past and future Car Packs, and it's a great deal. It's already included with Horizon 3's Ultimate Edition, though, which you can pick up here.
What do you think of Forza Horizon 3's car packs? Let us know in the comments below!