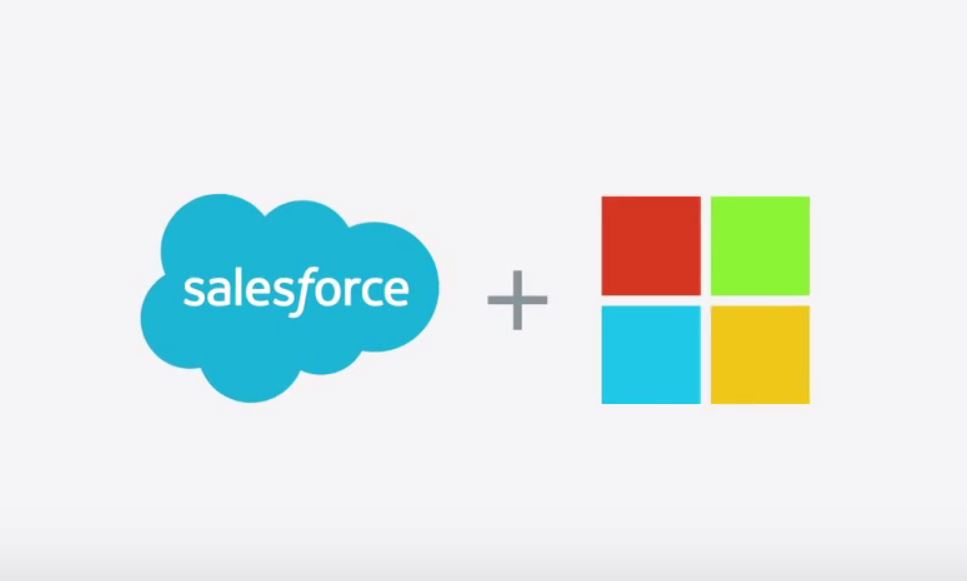 Cloud research company Synergy Research Group has announced that Microsoft has overtaken long time leader Salesforce as the top Software as a Service provider in Q2 2016.
After being tied at 14% revenue share in Q1 2016 Microsoft edged ahead with 15% market share, while Salesforce remained at 14%.
Broken into smaller segments, Salesforce was still the leader in customer relationship management (CRM) (though we suspect Microsoft's LinkedIn purchase would want to have something to say about it in the longer term), while Microsoft was No. 1 in collaboration tools, second in CRM and third in other enterprise SaaS products.
Compared to Salesforce Microsoft had the more well-rounded offering, having products in Collaboration, CRM and other Enterprise apps , while Salesforce only ranked in CRM. Microsoft was also the second fastest growing SaaS company, following Oracle. Other companies in the segment include SAP, Adobe, ADP, IBM, Workday, Intuit and Cisco.
The segment itself was booming, growing revenue 33% YoY to more than  $11 billion in quarterly revenues, looking to hit $44 billion to $48 billion in calendar 2016, being led by enterprise resource planning (ERP) which grew 49 percent, and the largest segment, collaboration,  which grew by 37 percent. The SaaS segment is expected to triple in size over the next 5 years, said Chief Analyst and Research Director John Dinsdale.
SaaS is not just for enterprise, with the consumer segment also growing, especially for Microsoft with its home Office 365 subscription service, with consumer revenue doubling for Microsoft on a rolling annualized basis.
"In SaaS, a big battle is playing out between the traditional broad-based software vendors and companies that are focused on a specific application area or industry sector, many of which are entirely cloud-based," Dinsdale said.
"It might be tempting to assume that the latter camp are leading the charge, but in fact the traditional software vendors are growing their SaaS revenues more rapidly, helped by their huge base of on-premise software customers that can be aggressively targeted for conversion to a SaaS consumption model."
Microsoft CEO Satya Nadella likely deserves most credit for Microsoft's growth in the cloud services segment, and overtaking Salesforce would likely be seen as a personal victory, over Salesforce turned down Microsoft's $55 billion offer in March last year. Microsoft and Salesforce have become strong rivals of sorts, with Microsoft snatching LinkedIn from their jaws earlier this year, and Salesforce purchasing an Office suite to compete with Microsoft on that front.