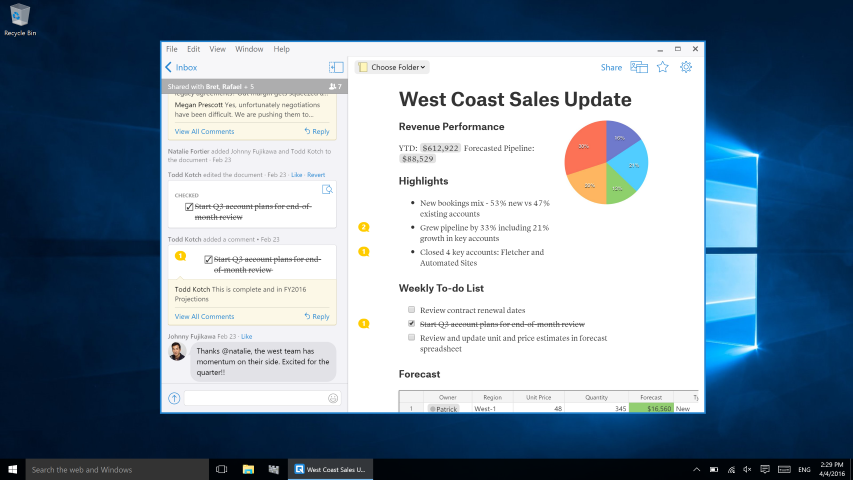 Yesterday, Salesforce announced that they are acquiring Quip for about $582 million. Quip directly competes with Microsoft Office suite. Instead of communicating and collaborating through regular documents, email and chat using various different apps, Quip aims to be a single place where you create, document, discuss, and organize the stuff that your team works on. Chat is built into every document and spreadsheet, so it's easy to discuss, revise, and reach a final decision in one place.
Bret Taylor, CEO of Quip mentioned the following regarding the acquisition in his blog,
We're inspired by the possibilities ahead of us. As part of Salesforce, we will be able to expand our service more quickly and reach millions of people all over the world — which has been our mission since day one. And, we'll be able to extend the Salesforce Customer Success Platform in powerful new ways with our next-generation productivity capabilities. The possibilities of mixing data, content and communication are amazing.
After a bidding war with Salesforce, Microsoft is acquiring LinkedIn to take on Salesforce in the CRM space. Now, Salesforce is using all their money to acquire series of small companies to take on Microsoft and extend their CRM market leadership.