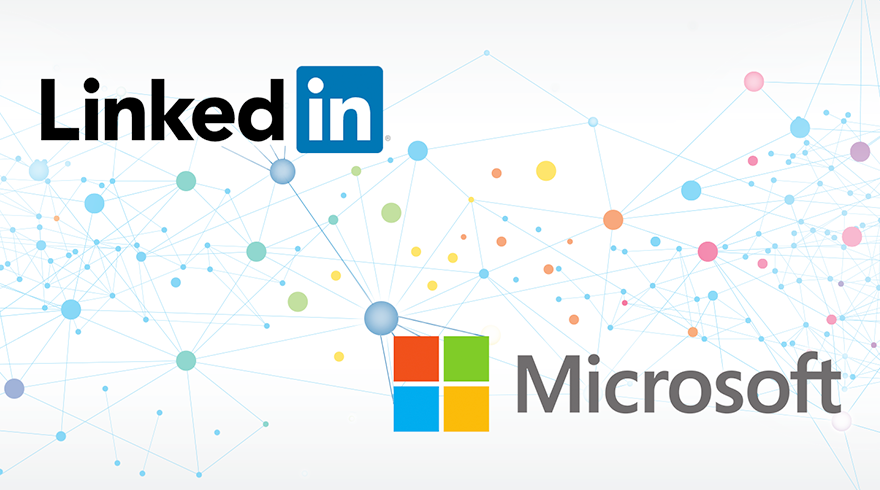 Last month, Microsoft announced their biggest acquisition to date. Microsoft announced that it will acquire LinkedIn for $196 per share in an all-cash transaction valued at $26.2 billion. We already reported that this final acquisition price was a result of a bidding war between Salesforce and Microsoft. In a regulatory filing this week, LinkedIn revealed that its management and the Transactions Committee met on July 7, 2016. They reviewed and discussed an email from Salesforce CEO which mentioned that Salesforce would have bid much higher and made changes to the stock/cash components of its offers, but it was acting without communications from LinkedIn.
Read the excerpt from LinkedIn's filings below. Party A refers to Salesforce.
On July 7, 2016, the Transactions Committee met, with representatives of LinkedIn management, Qatalyst Partners, Allen and Wilson Sonsini, respectively, in attendance. During the course of the meeting, the Transactions Committee reviewed and discussed with representatives of Qatalyst Partners, Allen and Wilson Sonsini an email to Messrs. Hoffman and Weiner that Party A's chief executive officer sent upon reading in LinkedIn's preliminary proxy a description of the events leading up to and following LinkedIn's call for best and final offers from Party A and Microsoft on May 13, 2016, and subsequent agreement with Microsoft to negotiate exclusively.

Reflecting on the additional proposals it made after LinkedIn and Microsoft agreed to exclusivity, the email indicated that Party A would have bid much higher and made changes to the stock/cash components of its offers, but it was acting without communications from LinkedIn. The Transactions Committee reviewed the sale process to that date, including (1) conversations with Party A prior to entering into the exclusivity agreement with Microsoft regarding, among other things, price and the limits on the amount of cash that Party A would likely be willing to offer; (2) the call for best and final offers to be submitted on May 13, 2016, as a precursor to entry into exclusivity; and (3) the last proposal received from Party A on June 5, 2016, during the exclusivity period with Microsoft (which proposal did not indicate that Party A could offer either (a) a price higher than that stated or (b) a change in the stock/cash components). The Transactions Committee also considered the contractual provisions contained in the definitive merger agreement with Microsoft, including those relating to discussions with third parties, and determined not to respond.
If LinkedIn shareholders disapprove Microsoft's acquisition, then LinkedIn will have to pay a termination fee of $725 million to Microsoft. At the "special meeting" of LinkedIn Corporation to be held on August 19, 2016, LinkedIn shareholders will vote on acquisition of LinkedIn by Microsoft.
Looks like Salesforce is not happy about LinkedIn getting acquired by Microsoft. You might wonder why Salesforce is so concerned about LinkedIn's acquisition by Microsoft, I'll give my reasons on it.
Right now, Salesforce is dominating the CRM market with about 18% marketshare. Even though Microsoft Dynamics CRM product is very good, its marketshare is still around 5% and there is less reason for customers to switch from Salesforce to Dynamics. Apart from few Office 365 integrations, there is no unique selling point for Dynamics till now. Microsoft acquiring LinkedIn will change the CRM game, suddenly Dynamics will have an unique advantage over Salesforce and any other CRM vendor.
LinkedIn has a product called Sales Navigator which makes sales professionals even more productive and successful with their existing sales tools. Recently. LinkedIn announced that they are deepening the integration of Sales Navigator into CRM data to ensure that only the most relevant accounts are imported from a user's Salesforce CRM. This kind of integration may not be possible in the future and Sales Navigator may become exclusive to Dynamics CRM.
More deeper integration between Dynamics, Office 365 and LinkedIn will lead to an unmatched CRM product. Recently, Microsoft announced Dynamics 365 which is also a likely candidate for deeper LinkedIn integration.
Check out the presentation from Microsoft regarding why they are acquiring LinkedIn here.