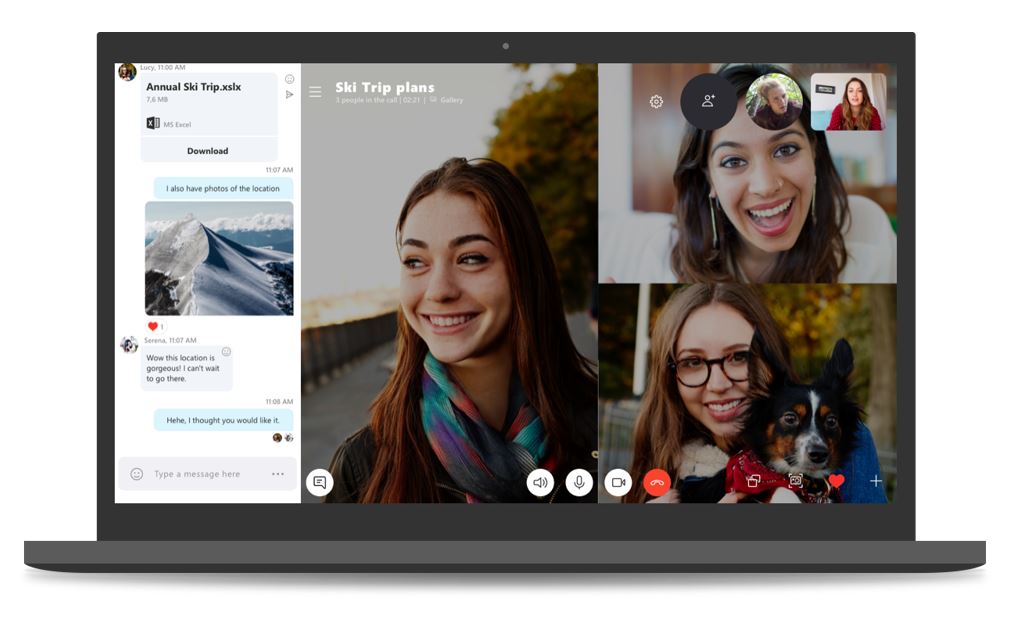 Back in July, Microsoft announced that it will discontinue Skype classic app from September 1, 2018. Microsoft's plan was to roll out an updated version of Skype (version 8.0) for desktop that will replace Skype version 7.0 (Skype classic). Based on the customer feedback, Microsoft later announced that it will support Skype classic app beyond Sep 1st. Since then, Microsoft was working on several improvements for Skype 8 based on the complaints from users.
Today, Microsoft announced that it is rolling out Skype version 8 to more number of users along with following improvements:
Show Skype version on sign-in screen
Setting for a secondary ringing device
Advanced webcam settings
Separate Skype volume control on Mac
Setting for incoming call notifications for Do Not Disturb mode
Mute and remove participants in a group call
Find within current conversation
Setting to change text size on desktop
Global conversation search shows more than 20 results
Setting to customize "Enter" or "Return" to send message or add a line
Save-as for audio files like mp3
Hide conversations from chat list
Setting to disable link previews
Setting to open links in external browser (mobile)
Drag and drop file sharing
Setting for allowing Skype to Skype calls only from contacts
Improved availability status on desktop (idle state detection logic)
And: Add phone number as a contact (and edit)
Global people search shows more than 20 results
Split window view (UWP RN)
Fixed copy-paste to dialpad (UWP RN)
Microsoft also revealed that it is working on "more compact mode" and more.