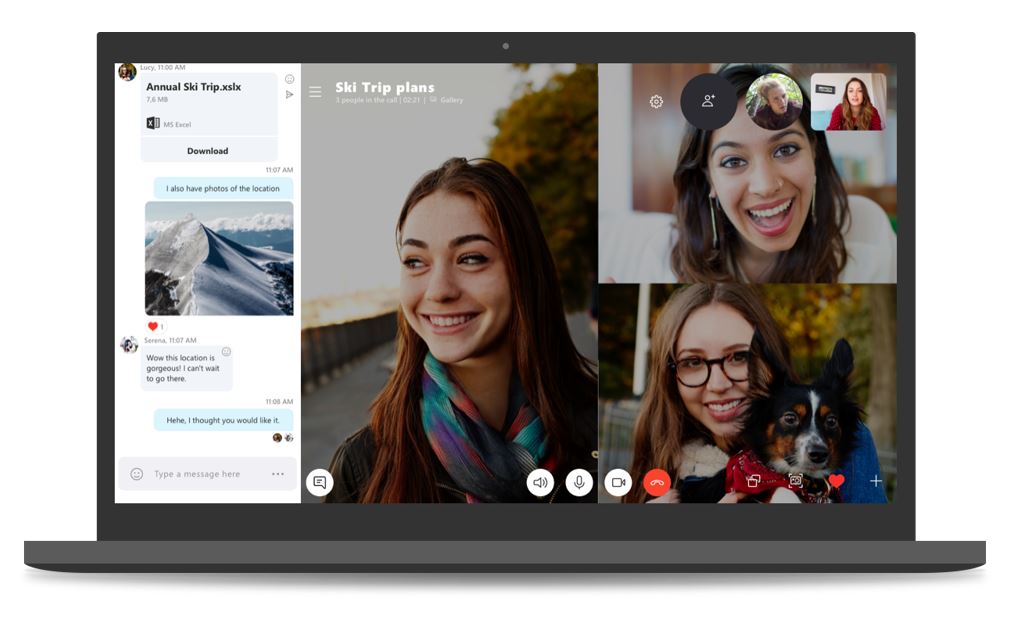 Microsoft last month announced that it will discontinue Skype classic app from September 1, 2018. Microsoft's plan was to roll out an updated version of Skype (version 8.0) for desktop that will replace Skype version 7.0 (Skype classic). Based on the customer feedback, Microsoft this month announced that it will support Skype classic app beyond Sep 1st, the previously announced EOL date.
Last night, Skype Customer Success team revealed that they are planning to make following changes to Skype version 8.0 based on the feedback they have collected from users around the world.
Split window view for Skype on Windows 10, so you can see multiple chat windows at the same time
Changing the font size in a chat
Search for a message within a chat
Status improvements – how others see your online status
Privacy settings (call contact configurations) – more controls regarding who can call you
Making it easier to add a phone number as a contact
In addition to the above, Skype will continue to receive brand new features like Call Recording, ability to archive conversations SMS Connect that will let you read and reply to Android SMS messages from your PC and more.
Skype team also mentioned that they are aware of calling and messaging issues reported by some users. They will fix those issue to ensure:
Sign in is simple and it's okay if you forget your password. We'll help you sign back in!

Calls are clear and the video flawless, whether there are 2 or 20 people on the call.

Messages send quickly and reliably, wherever you are.
It is easy to manage your contacts; the ones you want to keep around and those you want to block.
It looks like Microsoft has finally decided to fix Skype and care for its users. What do you think?
Source: Microsoft