In the run up to the launch of Windows 10 mobile next month, Microsoft is ramping up marketing around its new OS.
While previously the software maker had a list of devices eligible for Windows 10 on a page of its website, now the Microsoft store also recommends exclusively recommends devices that support Windows 10.
We've only checked the US and UK stores so far so feel free to check your local Microsoft stores as well for more details – if any.
In the US, the devices listed as Windows 10 eligible are the Microsoft Lumia 640, 640 XL, 735 and the Nokia Lumia 635 (unlocked and Sprint variant). While the absence of the Verizon  devices are irrelevant, the absence of flagship devices like the HTC One M8 and the AT & t Lumia 830 is sure to bring a frown for non Windows Insiders with those devices. HTC and AT & T have not at this time responded to our request for comment on the status of these devices.
There is also a conspicuous absence of T-Mobile devices like the 435 and the 640. While Microsoft has dropped the 640 from its website, it still sells the 435. It would be interesting to see whether the T-mobile 435 does receive the update or whether it joins devices like the HTC 8XT in limbo.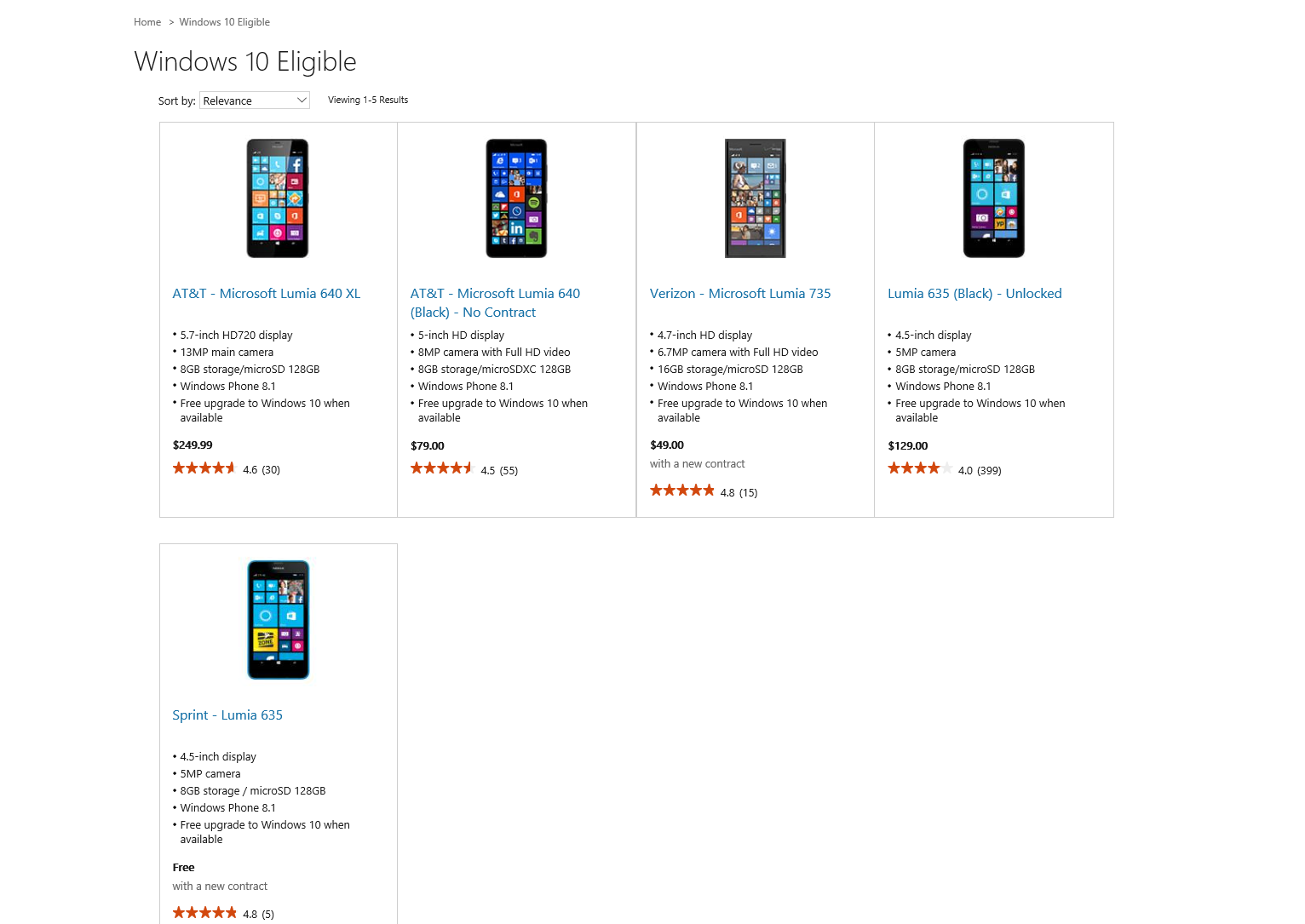 In the UK, the device list is a bit more expansive. All the Lumia devices currently available are listed as having a free upgrade to Windows 10 with the exception of the Lumia 930, 530 and 63o. While the Lumia 930 is not currently being sold, Microsoft still does sell the Lumia 530 and 630 on its site, despite acknowledging on its forums that the former has too little space to actually upgrade to Windows 10. In the case of those two, we'd have to advise against buying them, especially since the much more capable 535 and 640 are already in the market.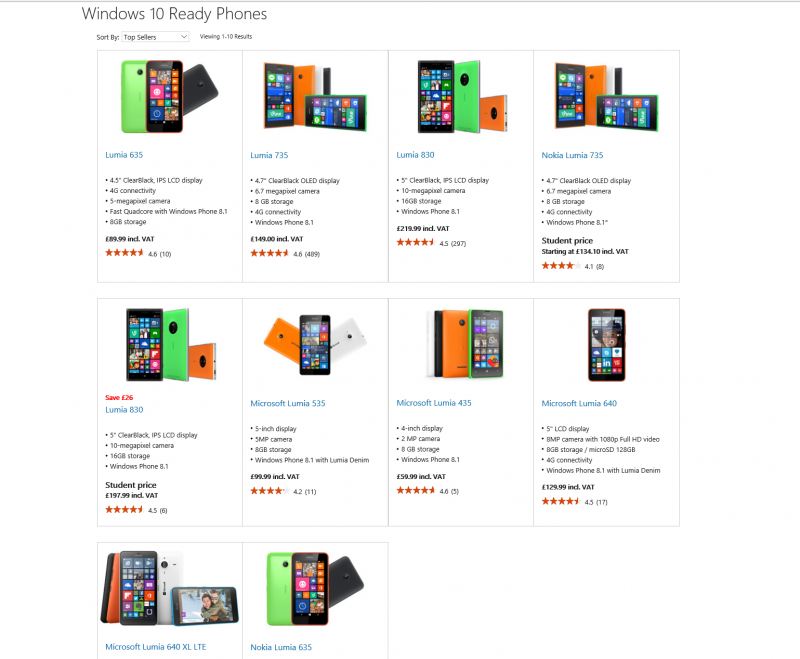 Carphone Warehouse in the UK does list the Windows 10 availability for its devices as well, so if you're considering picking up a new Lumia, please take that into consideration. May we go ahead and suggest a Lumia 640 or 640 XL?
---
All that being said, if you're reading this site you may likely have heard of the Windows Insider program. Even if your device is not listed as being eligible for Windows 10, all Lumia phones (except maybe the 530) and the HTC One M8 are physically capable of being updated to Windows 10 at any time via the Windows Insider program. If you want to use this route, its best you hold up until next month where Microsoft would at least have a final release ready.