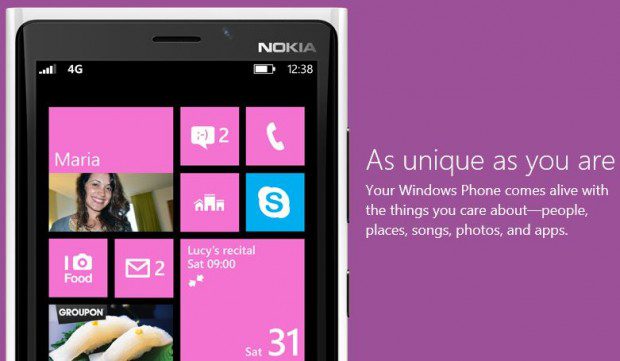 As Nokia started rolling out the PR1.1 update for Nokia Lumia 920 devices in US and Canada, Microsoft today updated its Windows Phone update history page with details on the new update.
Update 8.0.10211.204:
Messaging improvements. A great messaging experience is now even better. You can now add multiple recipients at the same time when you send a text message and automatically save unsent text messages as drafts. You can even edit received text messages before you forward them.

Text replies to incoming calls. Can't take a call? Now you can send a prewritten text reply to a caller directly from the call answer screen. It's a nice way to let people know that you're not ignoring them.

Internet Explorer improvements. You can now change your settings to prevent pictures from downloading automatically—an easy way to help keep data usage low. You can also delete selected sites from your browsing history and leave the rest intact.

Wi-Fi connectivity. Got a favorite Wi-Fi network? Windows Phone 8 will now prioritize Wi-Fi connections based on your connection history.

Other improvements. Includes many other improvements to Windows Phone.
The above features will be part of the additional platform updates and enhancements which Nokia mentioned in their update change log.
via: @DrPizza