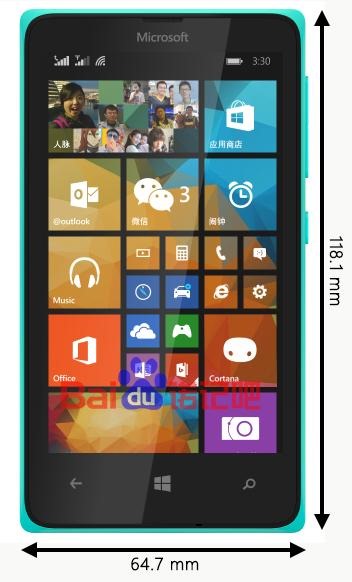 Up till now the name Lumia 435 has been only a rumour, first revealed by NokiaPowerUser.
Now the Brazilian version of the FCC, Anatel, has finally provided proof that the low-end device does exist after all, and may come to to the market soon.
The certification authority Anatel has revealed the device, code-named RM-1068, will be a dual-SIM 3G device without LTE.
It is believed to have a 4 inch WVGA screen, Snapdragon 200 processor, 5 megapixel camera and 64.7×118.1 mm big.
See the relevant Anatel communication below.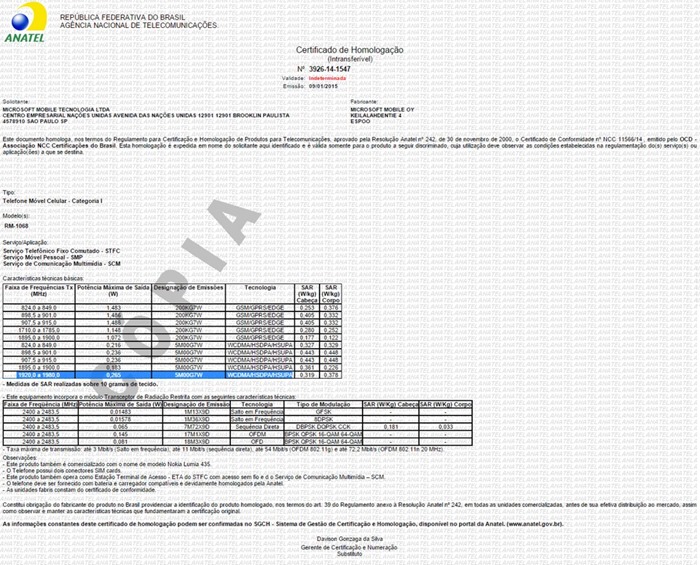 The device has already passed through the FCC in December 2014, confirming the size of the device, and it is believed to be a replacement for Nokia's X Android range of handsets.
Of note is that Microsoft only asked for short-term confidentiality of images of the handset till the 30th January 2015, suggesting the device will be revealed very soon, possibly at Microsoft's 21st January event.
The handset's cost price is believed to be only $56, which should make it the cheapest Lumia yet when eventually released.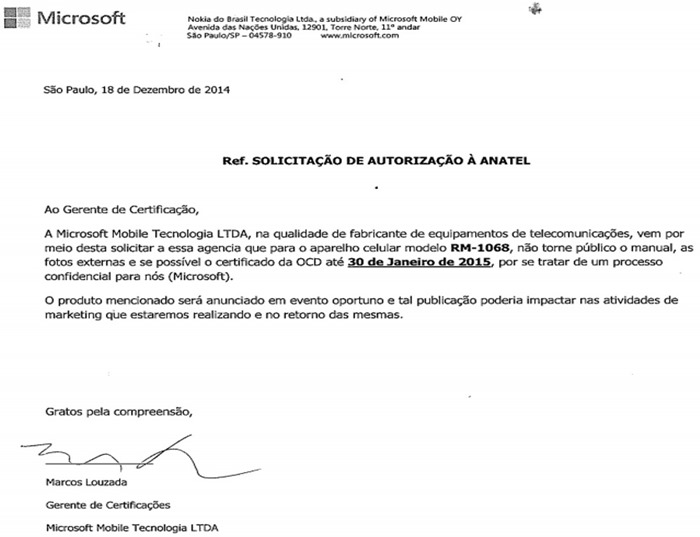 The filing was discovered by Janelatech.com.br. 
Thanks Carla for the tip.