Is Copilot the best AI companion out there? Help us find out by answering a couple of quick questions!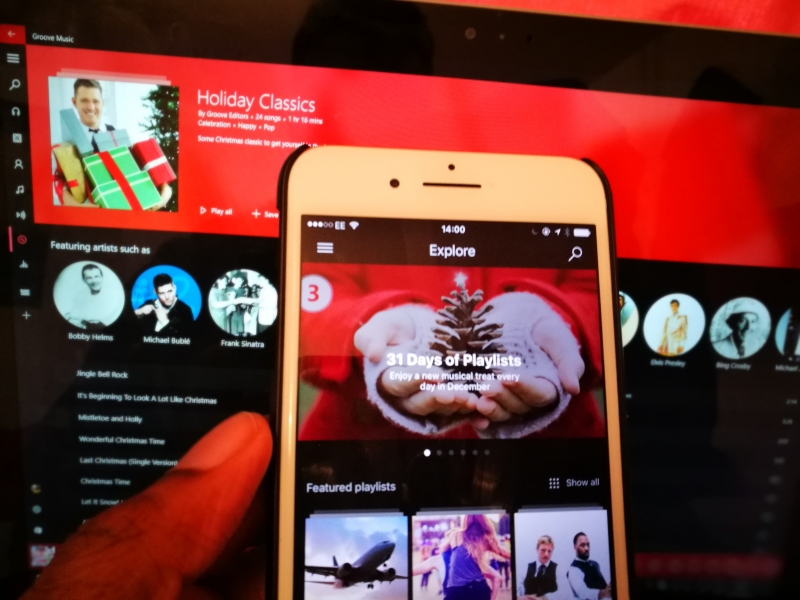 For most of this year Microsoft's Groove Music app for iOS and Android languished behind the Windows 10 versions in terms of features and reliability, now Microsoft has brought those apps up to speed.
In an update to the Android app yesterday, Microsoft added support for "Your Groove" to the app, bringing personal algorithmic playlists the service offered to Android users.
That feature has now been made available for iOS as well, bringing the "Your Groove" feature to the iPhone and iPod (with tangential support for the iPad)
To recap, here's what Groove subscribers on all platforms now have access to:
The entire Groove Music Library: Groove offers over 40 million songs in its Groove Music library – enough to cover all your needs from pop to rock to indie music. It is worth noting that users have complained about the lack of "foreign" music in the Groove library, but a quick trial of Groove Music should be able to clear up any doubts regarding availability.
Curated Playlists: Groove now offers you music playlists curated by a team of Groove Editors based on either genre, moods or activities. There are also new playlists which are released based on holiday seasons, or attributed to popular artistes.
Algorithmic Playlists: "Your Groove" is a service whereby the app provides the user with a variety of playlists based on analyzing the music in their library. It helps the listener rediscover music they may not have listened to in a long time, as well as sometimes offering up new suggestions. All this is based on the user's library as well as hidden metrics which gauges how much you listen to certain songs and so on.
Multi-platform: It doesn't matter what platform people use in groove Music on, Microsoft now offers the same amount of features on all, so you can use Groove on all major platform. For Windows users, this means you can also use Groove via a native and well-built music app unlike say- Google Play Music and Apple Music
Groove Music is built into Windows 10 by default, and you can download it from the iTunes and Google Play links below.