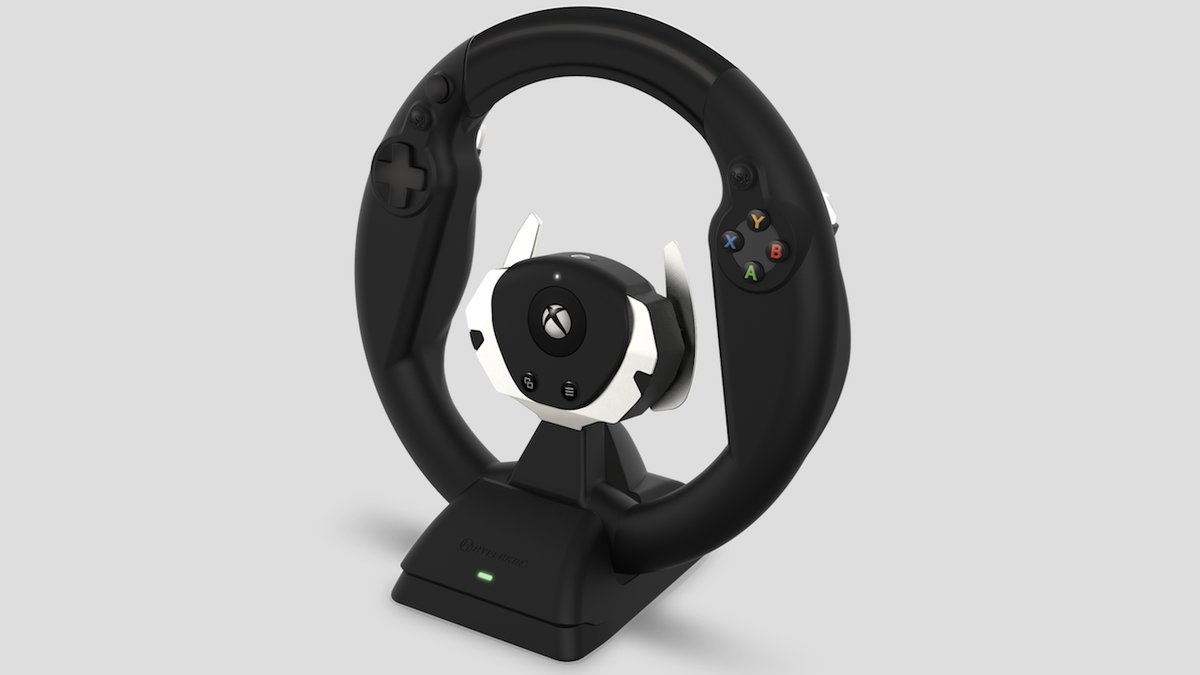 What would the week before E3 be without any leaks? The latest one comes from sources speaking with IGN who indicate that Hyperkin, the maker behind the revived Duke controller, is making a wireless steering wheel controller for Xbox One as well.
Seen in the image above, "Project S" as it is currently titled will be shown off in prototype form at E3, likely on Microsoft's stage on Sunday. IGN's source states that the wheel will connect using Xbox's wireless chip. You can even use its dock as a charging dock when the wheel is in place.
There's a good chance a new Forza Horizon game is coming our way this year, so the Project S wheel would be a perfect fit for it.
Hopefully we'll learn more about pricing and availability of the product next week.