Is Copilot the best AI companion out there? Help us find out by answering a couple of quick questions!
The green screen background in Teams meetings is now available. Interested Microsoft 365 Insiders using the Windows or macOS Teams client can now try it in Teams Public Preview, but Microsoft noted that there are currently some limitations to the feature.
According to Microsoft, the feature will only work with Windows and macOS devices using Intel chips, which means Mac M1/M2 units are not supported. The Redmond company also explained that the feature is still pretty unreliable for transparent or translucent objects and for detecting thin objects.
Additionally, the feature will automatically deactivate the background blur and Together Mode, but Microsoft assured that it would work just fine with Teams' Presenter modes like Standout, Side-by-Side and Reporter, PowerPoint Live Standout, and background replacement (JPEG/PNG). Also, the Teams' green screen feature requires a clean background wall that Microsoft noted should be flat and free from stains or other irregularities.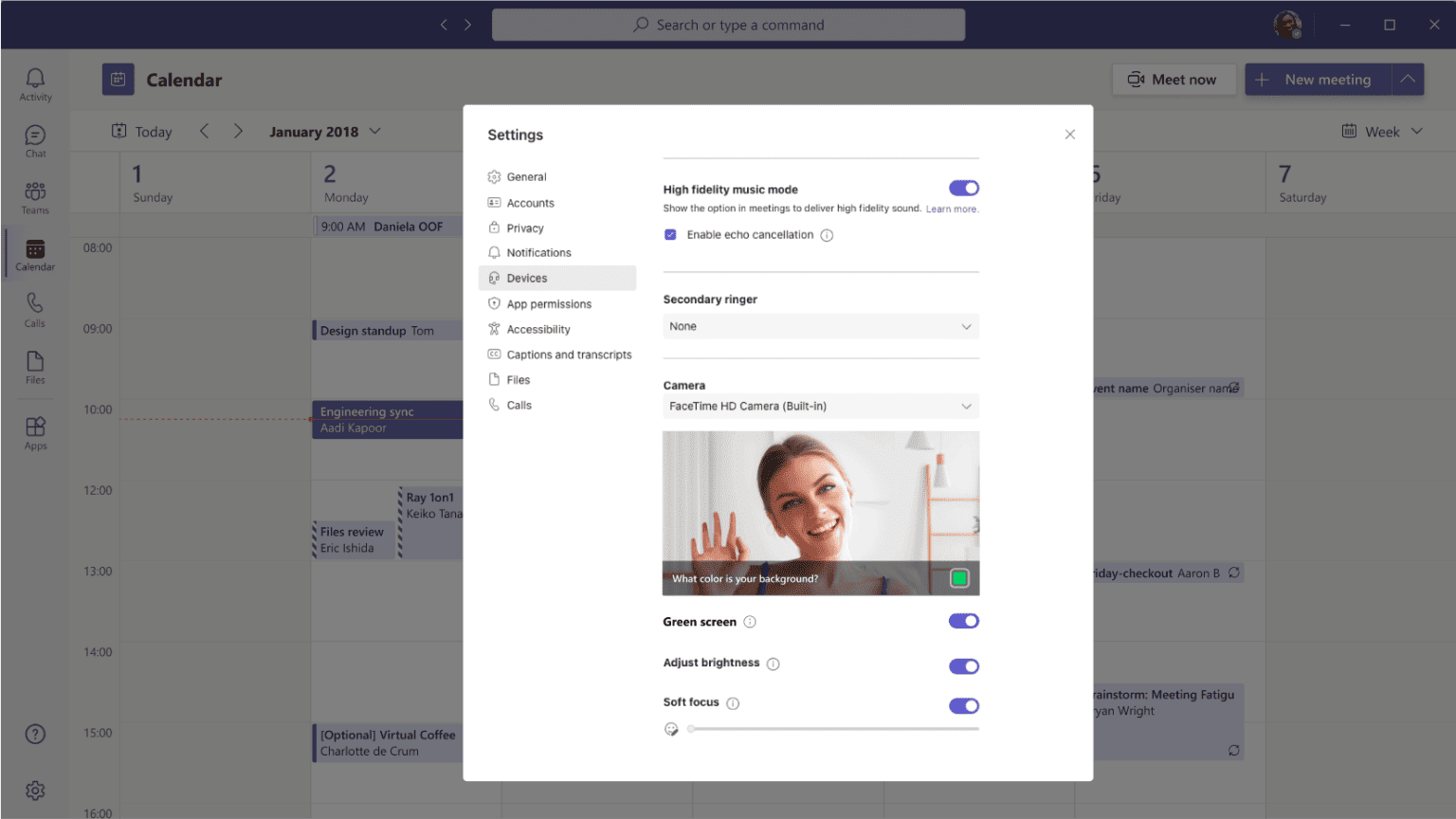 The feature can be accessed in the More icon in the meeting toolbar after joining a meeting. There, users can select Video effects followed by the Green Screen Settings link under Backgrounds. This will open the Settings page, where the Green Screen toggle (under Camera) should be turned on. After that, users can now pick a backdrop color by clicking the backdrop icon in the bottom right corner of the Preview window.
The green screen is one of the useful features among video call applications now, and Microsoft wants it to be a part of its Teams service as it continuously gains more attraction from professionals and organizations. To recall, the company started allowing the use of backgrounds on Teams years ago, but the quality of the feature is rather limited. With the arrival of the green screen, nonetheless, the software giant said users could expect an "enhanced virtual background" that can improve facial feature definition and sharpness.