Microsoft said GPT-4 had been injected into the new Bing as early as last month. The news came today after OpenAI unveiled GPT-4, which is now available for ChatGPT Plus subscribers. This addition of GPT-4 to the intelligent Bing confirms the arrival of more improvements to its chatbot, including access to its new multimodal capability.
In the past weeks, we've seen Microsoft roll out a series of minimal improvements to Bing, from increasing its daily chat limits to improving the modes. Now, the Redmond company confirmed the biggest update about it: GPT-4. It said OpenAI's latest AI model has been powering Bing since February, explaining the significant (though probably barely noticeable by many) quality improvements in responses. 
We're happy to confirm the new Bing is running on GPT-4, which we've customized for search.https://t.co/RVj26gJVQG

Try it out by joining the new Bing preview at https://t.co/tRrsjYDpfr. pic.twitter.com/zUCUbHa05U

— Yusuf Mehdi (@yusuf_i_mehdi) March 14, 2023
"We are happy to confirm that the new Bing is running on GPT-4, customized for search," said Yusuf Mehdi, Corporate Vice President and Consumer Chief Marketing Officer at Microsoft. "If you've used the new Bing in preview at any time in the last six weeks, you've already had an early look at the power of OpenAI's latest model. As OpenAI makes updates to GPT-4 and beyond, Bing benefits from those improvements to ensure our users have the most comprehensive copilot features available."
Wow Bing can now actually describe images, now that it knows that its using GPT-4! from bing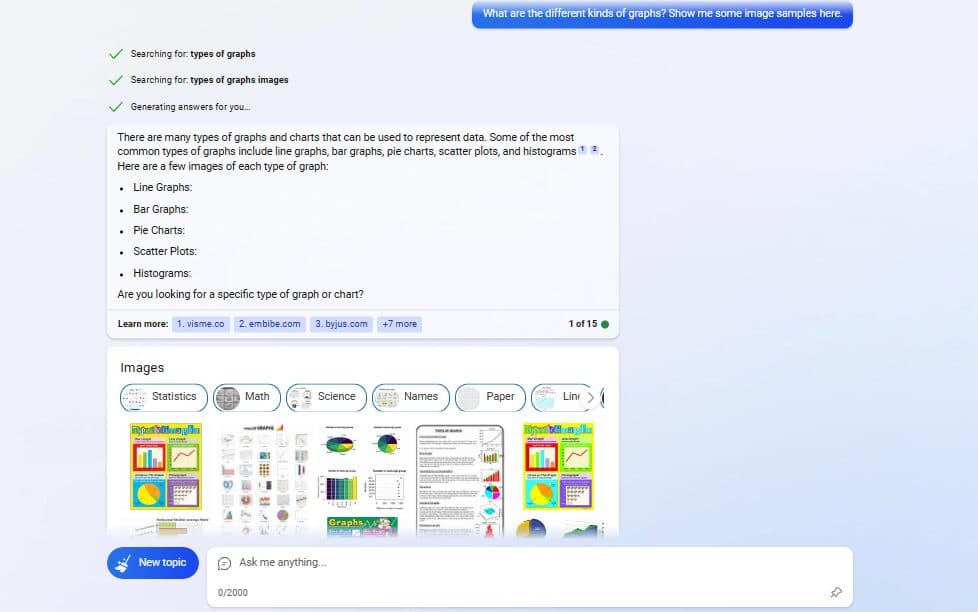 Mehdi's statement could also explain the recent update about the Balanced mode, which is reportedly now more capable of providing quick yet concise answers. Aside from this, Bing Chat can now provide multimodal responses, meaning it can provide different data aside from text. In particular, it can describe messages when you submit image links taken from the web, and it will also offer relevant images and other visual data to some of your queries if needed.