Google has released another Flutter app into the Microsoft Store.
Flutter is Google's SDK for creating cross-platform apps for iOS, Android, web, and desktop from a single codebase. Flutter works with existing code, is used by developers and organizations around the world, and is free and open source.
In June, Google said that it is looking for assistance from Microsoft to bring Flutter to Microsoft and in September Google announced the alpha release of Flutter support for Windows, and released Flutter Gallery, an example demo that shows the Flutter framework running as a UWP on Windows.
Yesterday Google released a new Flutter app into the Microsoft Store.
Flutter Desktop Photo Search is another sample app that enables you to search for photos using the Unsplash API.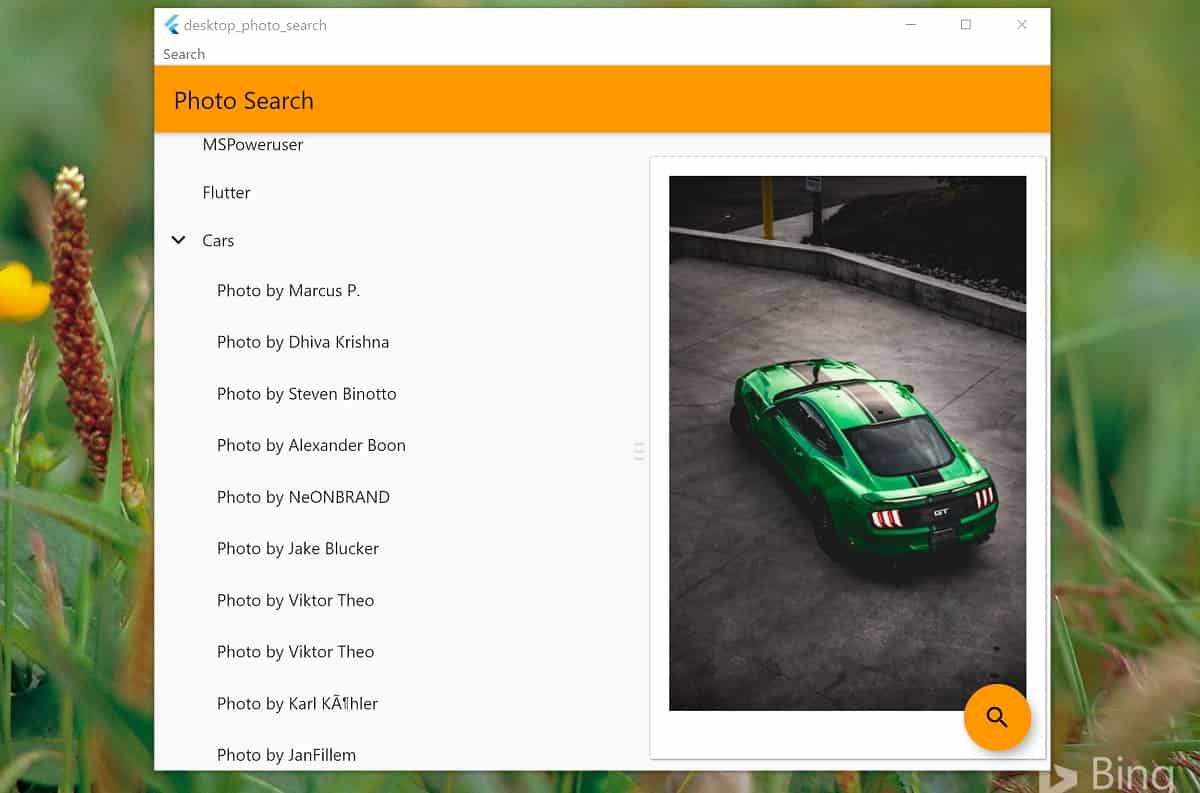 At present, it does nothing beyond searching the database, and you are not really able to do anything with the pictures found, but the app does demonstrate how smooth and responsive Flutter apps are on Windows.
Flutter apps are compiled to native 64-bit code that you can package and bring to other Windows PCs just like any other native app. Also, you can use that same codebase to create an app targeting Android, iOS, web, macOS, and Linux.
Google says there are already 100,000 Flutter apps on Google Play, and hopefully, the new app suggests Google will be supporting developers to expand to the desktop platform also.
You can read the desktop documentation on flutter.dev for more details.
via WindowsLatest