Google Duet AI has been the talk of the town for quite some time. With the same price as Windows Copilot, you'll get the same features — if not cooler. Now, the tech giant has just announced its partnership with Salesforce for the AI tool's first third-party extension.
Honestly, it really does sound promising. Speaking in a new blog post, Google says that this new partnership will allow customers to seamlessly work across platforms through Duet AI in Workspace and Salesforce's Einstein Copilot.
With the integration, users will be able to take their Salesforce data and use it to create custom presentations and documents in Google Workspace.
Users will also be able to integrate Google Meet summaries, Gmail context, and Google Calendar data with Salesforce to update records and automate tasks.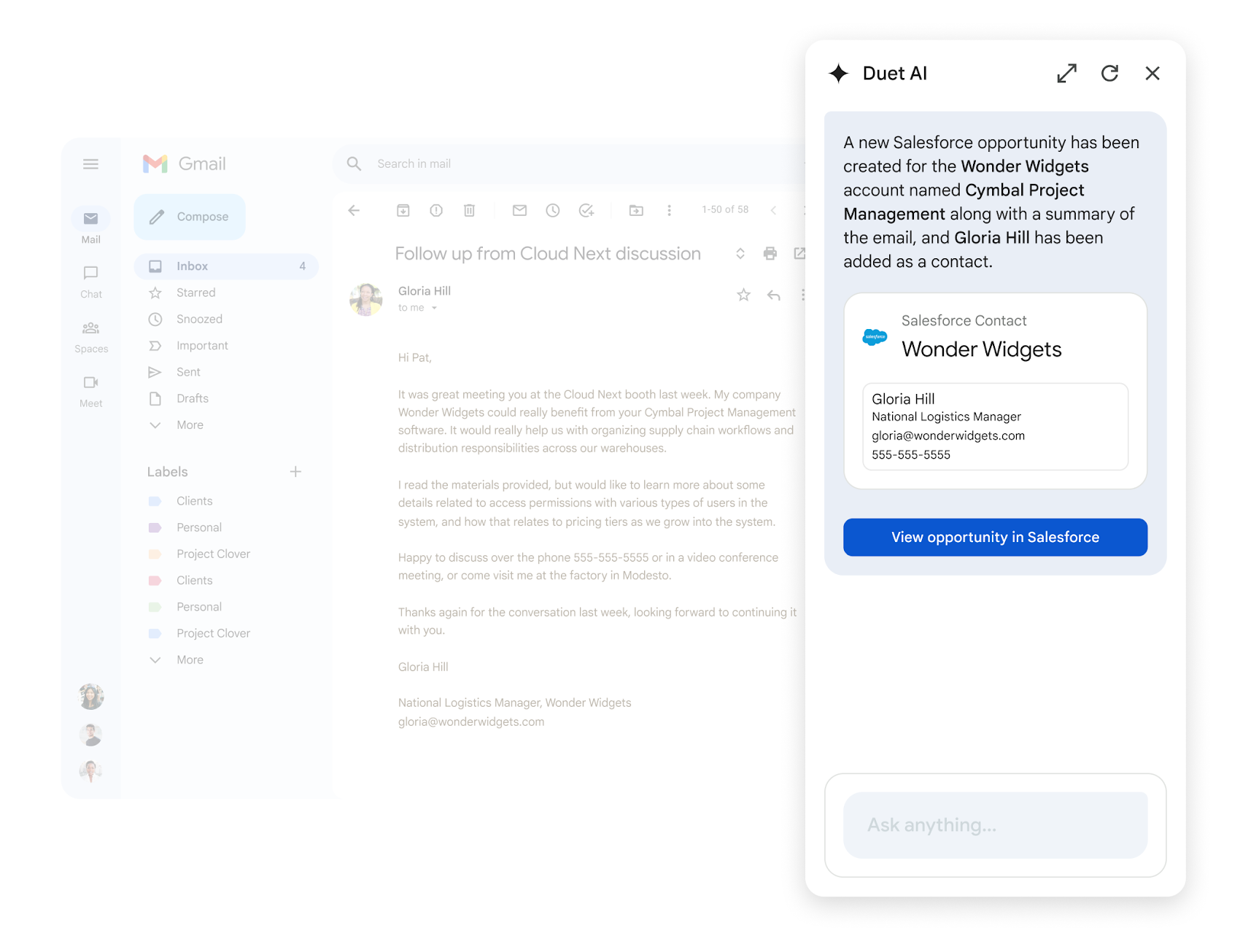 For example, Duet AI will be able to help sales teams by creating and populating new Salesforce opportunities using context from customer emails in Gmail. This will save time and help teams to be more efficient.
The good news is, that Salesforce won't be the last third-party extension to join the lineup. 
"We plan to continue building richer and more impactful platform capabilities, and we're excited to open Duet AI extension capabilities to other partners in the near future," Google promises.