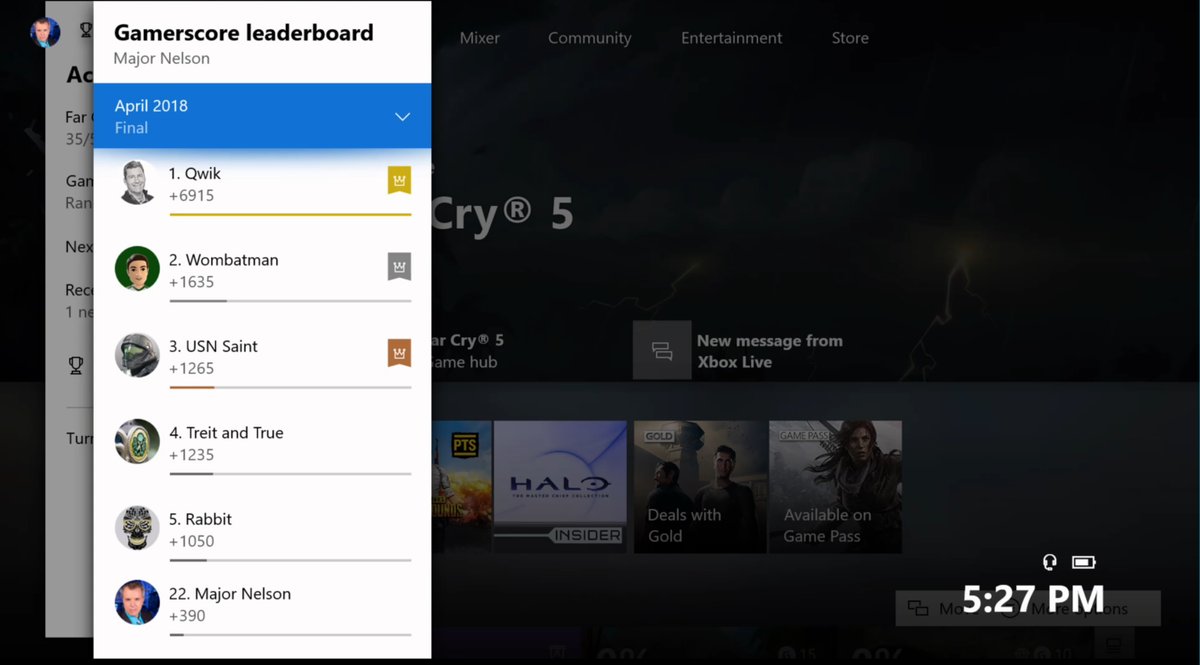 A feature that achievement hunters have been asking for since the introduction of Xbox One's monthly gamerscore leaderboard is now available. Gamerscore earned through Xbox 360 titles and backward compatible games will now count towards your leaderboard totals.
Starting today, Gamerscore earned from Xbox 360 and Backward Compatible achievements will now count towards the monthly Gamerscore leaderboard pic.twitter.com/D6yS81gYIf

— [ ? Larry Hryb ] (@majornelson) May 1, 2018
Previously, only achievements earned through Xbox One games would count towards your monthly score on the leaderboards, although your overall gamerscore would still account for any that you earned. This was an inconvenience to those playing a lot of backward compatible titles as their placement on the leaderboard did not accurately reflect their achievements. Now there's a little more incentive to go back and play some of your favorite classics.
Mike Ybarra teased on Twitter yesterday that gamerscore leaderboard news would be coming out today, and it makes sense given that it resets on the 1st of every month. Some fans already guessed that this announcement would be Xbox 360 achievements added to your standings, but this should still be a nice surprise for others.
With the Games with Gold program offering two free Xbox 360 games a month, you can start racking up even more gamerscore now. May's free 360 games include Sega Vintage Collection: Streets of Rage and Vanquish.