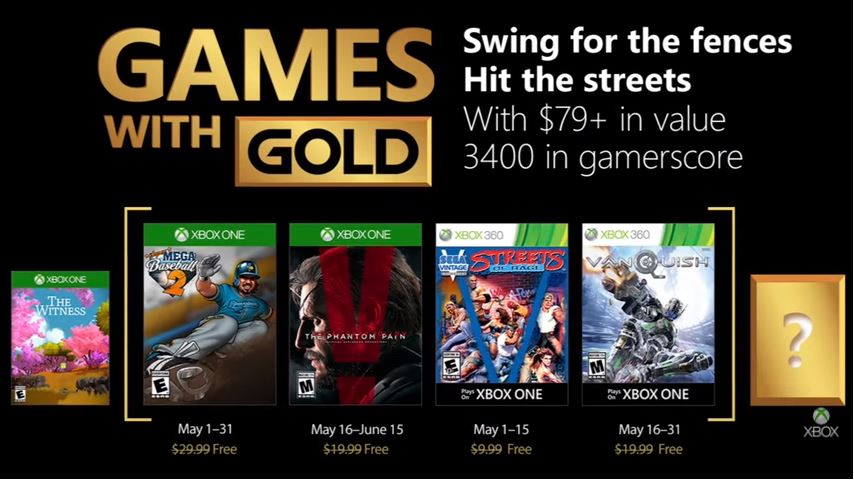 Normally we have to wait until closer to the end of the month for next month's Games with Gold announcement, but these ones appeared a little early. An unlisted video on Xbox's YouTube channel has revealed which games will be coming to the program next month, and it's another solid lineup like April. You can view the announcement video below, which is still up at the time of writing.
On Xbox One, players will be getting Super Mega Baseball 2 for free the entire month. Then starting on May 16 and lasting through June 15, Metal Gear Solid V: The Phantom Pain will be available to download for free on Xbox One.
Over on Xbox 360, players are getting Sega Vintage Collection: Streets of Rage and Vanquish, both backward compatible games. Sega Vintage Collection: Streets of Rage will be free to download from May 1 through May 15 while Vanquish takes the latter half of the month between May 16 and May 31.
The free games next month offer a savings of $79 for Xbox Live Gold members with 3400 gamerscore up for grabs.