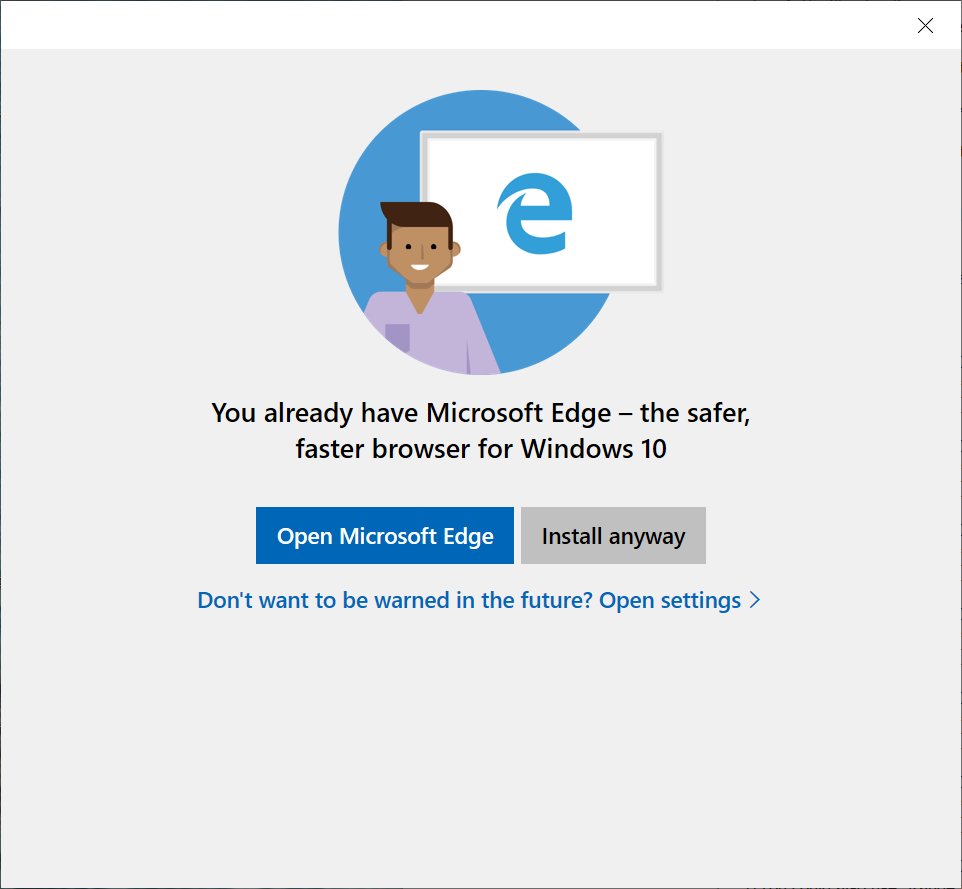 We recently reported that Microsoft is showing a pop-up to users who are trying to install Chrome or Firefox browser. The pop-up was triggered by "app recommendations" option in Windows 10 and asked users to Try Edge before switching to other browsers.
Now in the newest Fast Ring build of Windows 10 RS5 (17760) this recommendation appears to have been stuck where the sun does not shine, as it is no longer present.
Microsoft received a lot of backlash from the users due to the move and came out saying they were only testing the feature on Insiders.
Given that on a fresh install Windows 10 users would need to use Edge in any case to download Chrome, it seems by the time a user is installing Chrome Microsoft has already missed their opportunity to dazzle them with Edge's features and functionality.
Given that Edge's update schedule is much slower than other browsers and that it is always behind in features and functionality compared to its competitors, with less than 5% browser market share, this meme has unfortunately never been truer.