Since the launch of Microsoft Edge, the company has been trying to get users to use the browser instead of switching to third-party counterparts. However, Microsoft hasn't been successful in doing so and the market share numbers are the proof of that.
However, it looks like the company is planning to change its stance on the whole matter. According to various users on Fast Ring, Microsoft is now prompting users to try Microsoft Edge when they try to run third-party installers. The prompt appears to be coming on the version 1809 or Windows 10 October Update which is currently being tested by Windows Insiders.
The pop-up reads, "Microsoft Edge is the faster, safer browser designed for Windows" and offers two options, namely, Open Microsoft Edge and Install Anyway. Interestingly, the Install Anyway button has a grey background while the Open Microsoft Edge has a bright blue background. This passive-aggressive technique is not new and has been used by bloggers and companies to make an illusion that there's only one option.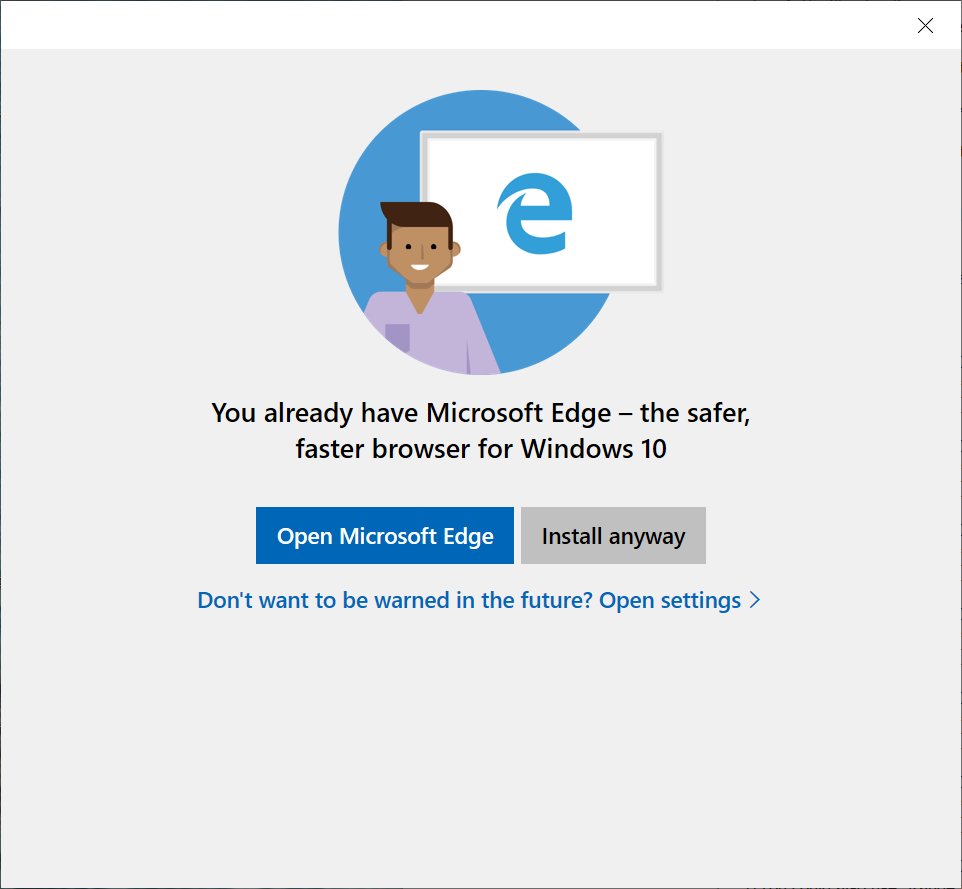 Microsoft is not actually preventing users from installing the third-party browser but is just adding another step to the process. Microsoft has also added an option "Don't want to be warned in the future" which takes the users to Settings and allows them to disable app recommendations.
This is not the first time Microsoft opted a passive-aggressive technique to make users consider its own browser. Nearly two decades ago, the company used a strategy to make users believe that they have to use Internet Explorer. However, the move didn't end well for Microsoft and only time will tell if this will sway users in favour of Microsoft or not.
Via: Tom's Guide