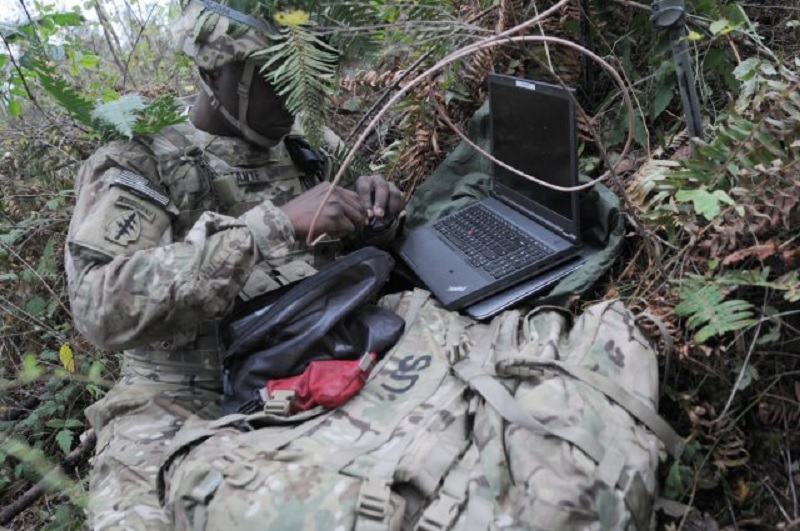 In case the message has not been clear, Microsoft's President Brad Smith has reiterated Microsoft's full and unconditional support for the US military.
Speaking Saturday at a panel at the Reagan National Defense Forum at the Ronald Reagan Presidential Library in Simi Valley, he said Microsoft is "going to provide the U.S. military with access to the best technology … all the technology we create. Full stop."
Smith said the use of AI and other autonomous systems are "of importance to everybody and not just young people who happen to live on the West Coast."
Microsoft has bid on the US Department of Defence's $10 billion JEDI contract to provide all the cloud-based infrastructure for the whole service, and recently won a $480 million contract to provide an advanced Mixed Reality headset to be used by the military in battlefield settings.
The JEDI bid in particular raised concern from Microsoft employees and Smith acknowledged that "there is some angst" in some workforces, but Smith said he intended to reassure employees.
In a Medium post last month anonymous Microsoft employees objected against their work being used to "aid profiling, surveillance, or killing."
Smith said while he would  "engage to address the ethical issues that new technology is creating," but reiterated "We want Silicon Valley to know just how ethical and honorable a tradition the military has."
In an earlier blog post, Smith said in many cases employees that had objections could seek alternate assignments inside Microsoft but stopped short of announcing any formal policy.
Via LaTimes