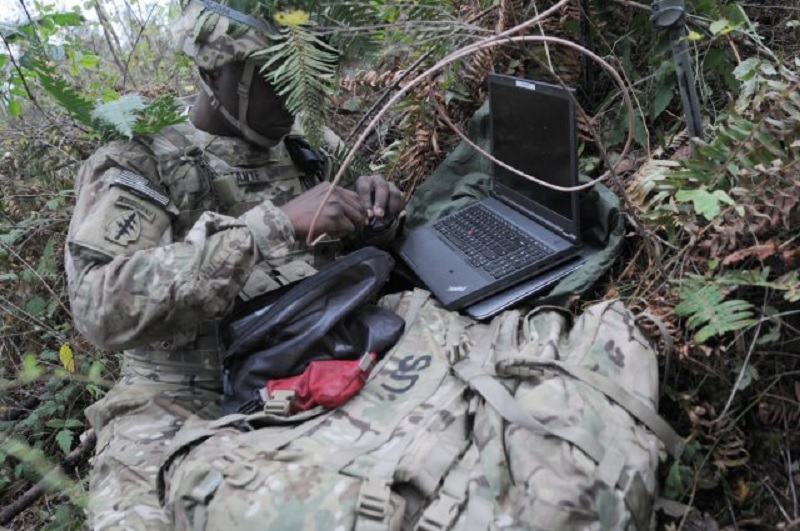 Microsoft has entered a bid for the US Department of Defence's controversial JEDI cloud system which would see a single technology provider provide a single integrated cloud system for the whole Department of Defence.
Google had earlier declined to bid following protests by employees saying they did not want their AI technology to be used to kill.
Microsoft employees have expressed similar concerns in a blog post on Medium, saying "Many Microsoft employees don't believe that what we build should be used for waging war."
"When we decided to work at Microsoft, we were doing so in the hopes of 'empowering every person on the planet to achieve more,' not with the intent of ending lives and enhancing lethality," the letter continued.
US Defence Department's chief management officer John Gibson said JEDI (Joint Enterprise Defense Infrastructure) was  "truly about increasing the lethality of our department".
The Medium post notes their technology and work would be used to "aid profiling, surveillance, or killing," bringing to mind IBM's complicity in the World War 2 Holocaust killings.
IBM and Oracle have also submitted bids, but Amazon is widely expected to win the single-vendor contract, with many feeling the specification was written in a way only they could meet.
Bids closed on the 12th October, and a Microsoft spokesperson commented:
"Microsoft submitted its bid on the JEDI contract on the October 12 deadline. While we don't have a way to verify the authenticity of this letter, we always encourage employees to share their views with us."
The Medium post can be read here.
Via Telegraph.co.uk