Is Copilot the best AI companion out there? Help us find out by answering a couple of quick questions!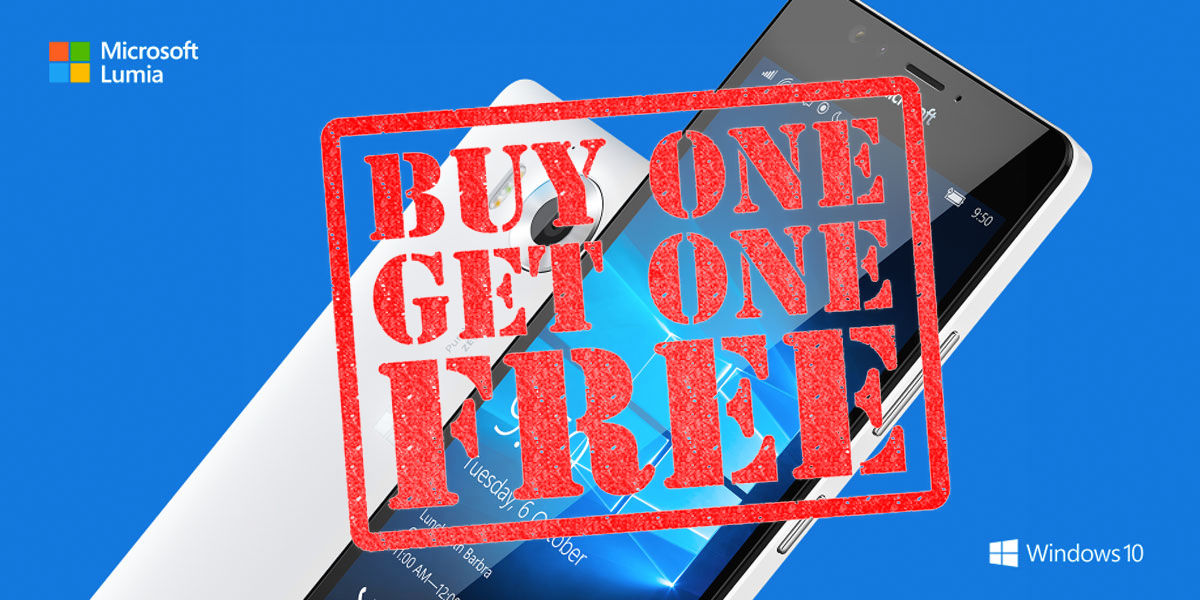 Microsoft's mobile business is not doing too well, and despite shipping only 2.3 million handsets last quarter, they did not in fact sell that many, with Microsoft's Amy Hood saying "sell through of our Lumia products was weak, and we exited the quarter with relatively high channel inventory."
Having high inventory levels are not very good, and there is always the possibility of retailers shipping handsets back to Microsoft when they are not selling.
The solution is a fire sale, and a new rumour suggests Microsoft may be preparing just that.
I hear there's a really great deal coming *very* soon on the current #Windows10 Mobile flagship device series. #950XL #950

— David Mealo (@techSage) April 24, 2016
So the 950XL/950 deal (https://t.co/CHERcUc7vT) is: Buy the 950XL, get the 950 free. Starts tomorrow. Probe ann. 2nite. Sounds like a winner

— David Mealo (@techSage) April 24, 2016
David Mealo, who recently predicted the announcement of the new stylish Surface pro type covers, now claims that Microsoft will soon offer a free Lumia 950 with every purchase of a Lumia 950 XL.
It is not known where and and exactly when these deals will be available, but given no US carrier offers the Lumia 950 XL we can only assume it would be from the Microsoft Store directly.
The Lumia 950 and 950 XL are of course likely to continue to benefit from Microsoft's refinements to Windows 10 Mobile, and besides the poor design around the camera assembly offers excellent hardware. With no other flagship Lumias expected would any of our readers consider this rumoured deal? Let us know below.