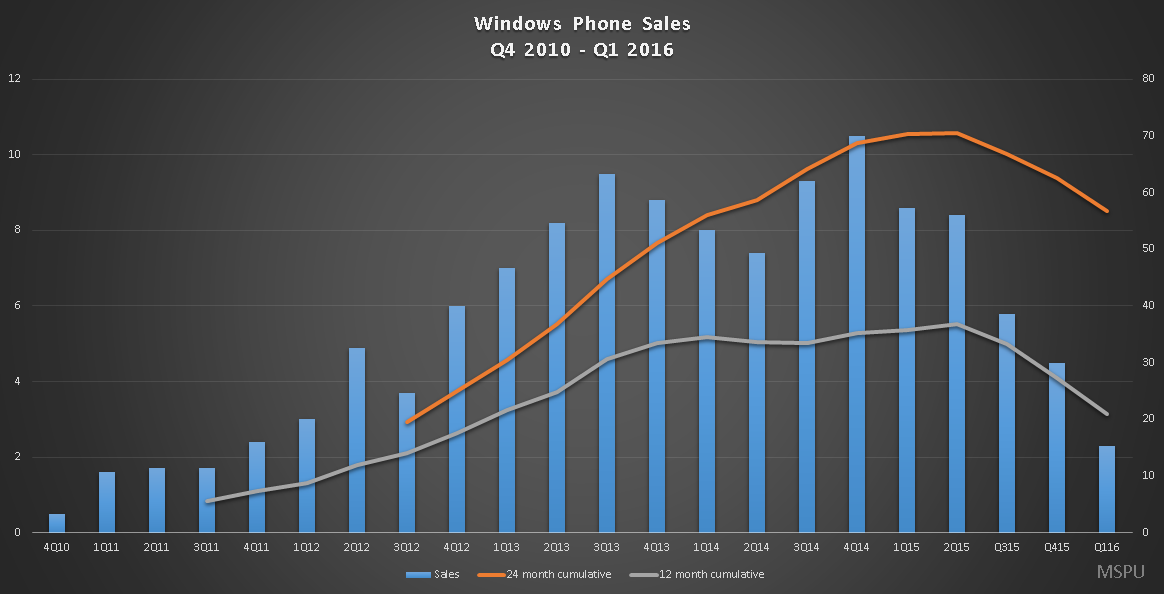 Microsoft today announced its earnings for Q3 2016. As expected its not great news for Windows Phone, with revenue from the phone business declining 46%.  This is somewhat less than the 49% decline from last quarter.
Microsoft sold 2.3 million Lumia and 15.7 million non-Lumia feature phones in Q1 2016, which I think matches some of our worst expectations.
2.3 million Lumias represent a 73% drop in sales, and with only a 43% drop in revenue suggests Microsoft's average selling price has increased, with more higher end and fewer low end devices being sold.
The numbers would give Windows Phone around 0.5-0.6% market share in Q1 2016.
In the earnings call Microsoft also noted sell-through has been poor ie Lumia handsets are not shifting from shelves into consumer's pockets and inventory levels were high, meaning shipments should be even lower in Q2, or as Microsoft notes Year on Year revenue loss will "steepen."
It is of note that Nadella did not mention Lumia once when delivering earnings results.