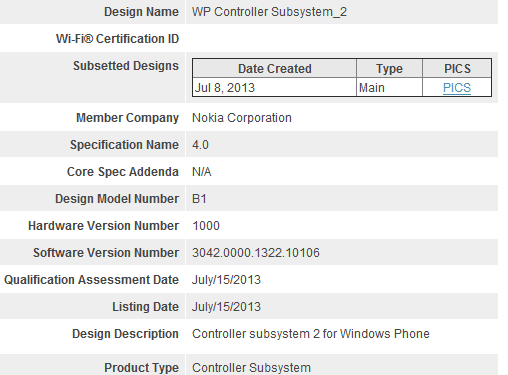 We have recently learnt that many Nokia Lumias will be getting the Bluetooth 4.0 update with Bluetooth Low Energy support with Nokia Amber.
At the time we assumed that this was part of the Windows Phone GDR 2 update, but it seems update may be Nokia exclusive.
Nokia's own WP Controller Subsystem for Windows Phone has just passed through the FCC, with Bluetooth 4.0 support. At the same time there is no evidence of any update to the Windows Phone 8 Bluetooth stack, with the last update being in August 2012.
Unfortunately it suggests Nokia is once again driving Windows Phone improvements ahead by itself, and while we are unlikely to want to choose a Windows Phone from any other OEM, the OS is increasingly splitting into Nokia's Windows Phone and that of everyone else.
Thanks A2J for the tip.