There are many benefits to gaming on Windows 11. Thanks to the OS's performance and efficiency optimizations, games will run more smoothly and with less lag.
Selecting the best games for Windows 11 becomes crucial because the enhanced graphics and animations make gaming more immersive, and users don't want to miss out.
Windows 11 supports both conventional PC gaming and Xbox Cloud Gaming with Xbox Game Pass, vastly boosting the selection of games.
Now let's look at our picks for the top video games for Windows 11 in 2023!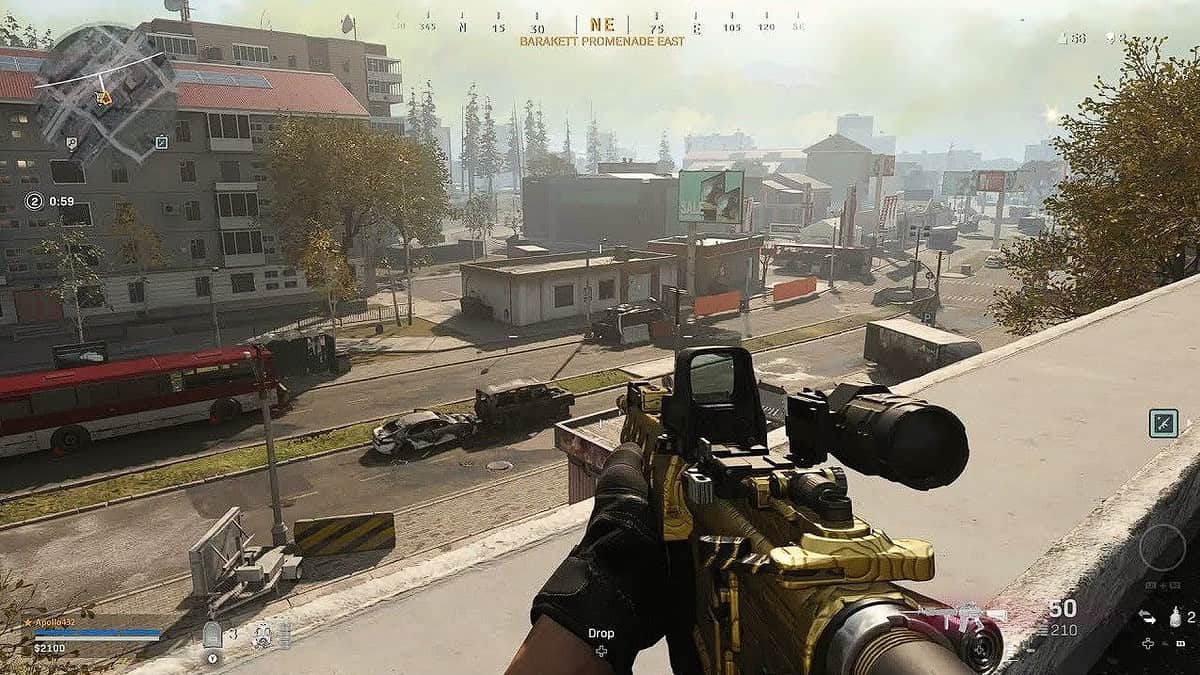 The gaming community has gone wild for the heart-pounding battle royale game Call of Duty: Warzone. Infinity Ward and Raven Software created this free-to-play game, blending the renowned Call of Duty experience with the battle royale genre.
The vast and dynamic Verdansk map is the game's most intriguing aspect. Players can enjoy a varied and exciting gameplay experience thanks to the carefully constructed map's numerous places.
Another appealing aspect of Warzone is its gaming mechanics. Intense vehicular combat, quick-draw gunfights, and tactical decision-making are all possible in squads of up to three players in this game.
With the Gulag feature, the excitement never stops by providing eliminated players a chance to reenter the game through a competitive process. This Call of Duty game is one of the best games for Windows 11 with free download, so don't hesitate to check it out!
2. Dota 2 – Complex strategic hero battles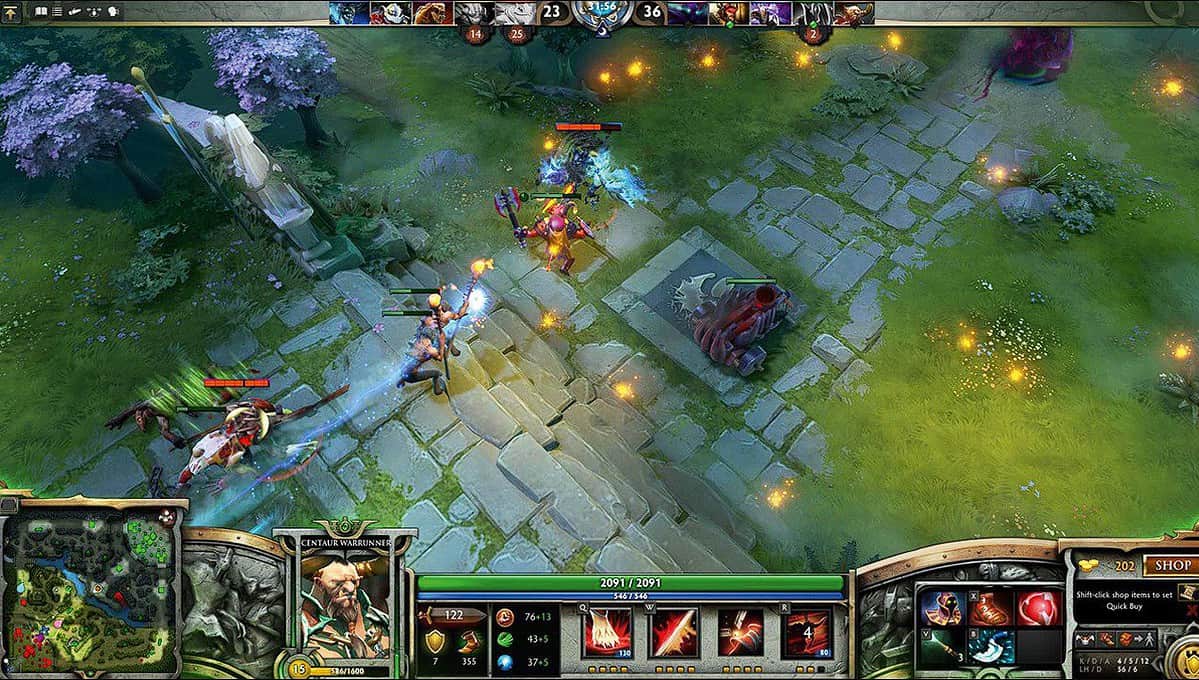 Dota 2 is a renowned multiplayer online battle arena (MOBA) game from Valve, still a dominant force in the esports world. It is our second choice for the best free games for Windows 11. The most appealing aspect of Dota 2 is its enormous array of heroes, each with distinctive skills and playstyles that open up countless tactical options. The intricacy and complexity of the game draw in gamers seeking a challenging and satisfying experience.
The yearly "The International" competition, where the finest teams worldwide fight for a multi-million dollar prize pool, is one of the game's highlight features and one of the most eagerly awaited esports events worldwide.
3. Asphalt 9: Legends – High-octane racing with stunning graphics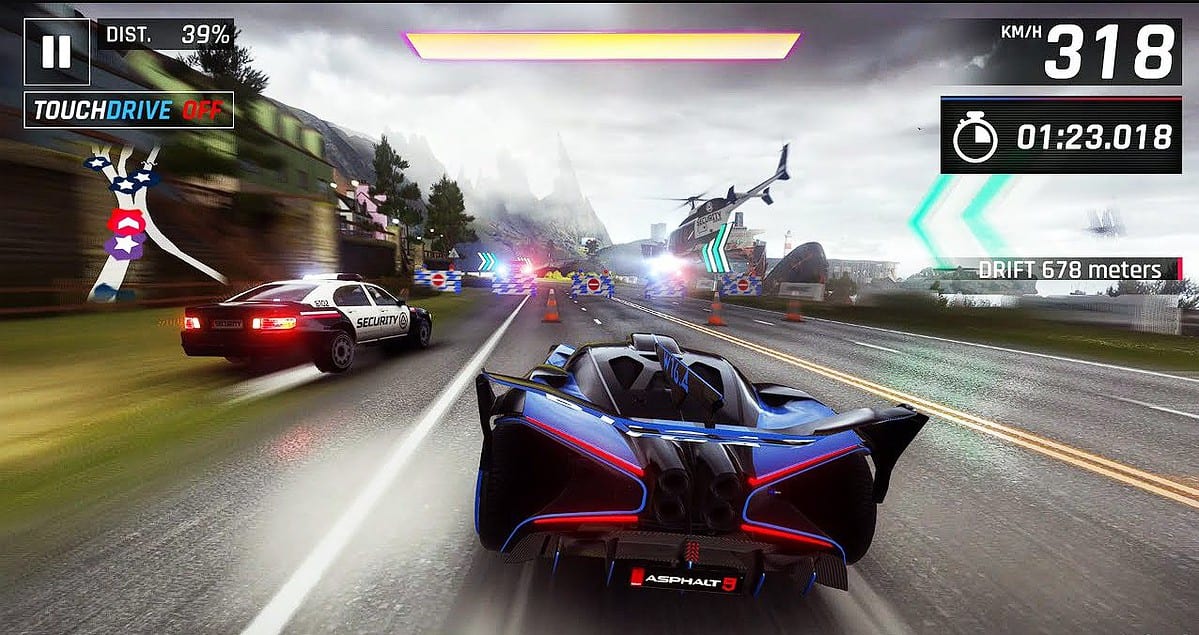 The pinnacle of fast-paced racing video games is Asphalt 9: Legends, created by Gameloft. Some of its most striking aspects include its breathtaking graphics and highly detailed cars and tracks. To win races, players can customize and enhance a variety of high-end vehicles from renowned manufacturers, such as Ferrari, Porsche, and Lamborghini.
Casual and dedicated racing fans can play the game thanks to its cutting-edge TouchDrive controls. The multiplayer feature in Asphalt 9 lets users compete against racers worldwide, adding to the gameplay's excitement.
4. Fortnite – Building-based battle royale shooter
Fortnite is one of the most well-known games on the market, and it usually doesn't need an introduction because of this. The creators at Epic Games made a game that combines building materials and rapid-fire shooting to create a unique experience.
Everything about the game was optimized to keep players engaged to the maximum. Elements such as geography, graphics, and upcoming interesting partnerships make players look forward to every update. Windows 11 players can cooperate and battle players from any other platform, making the game even more attractive for PvP games fans.
5. Genshin Impact – Anime-inspired open-world adventure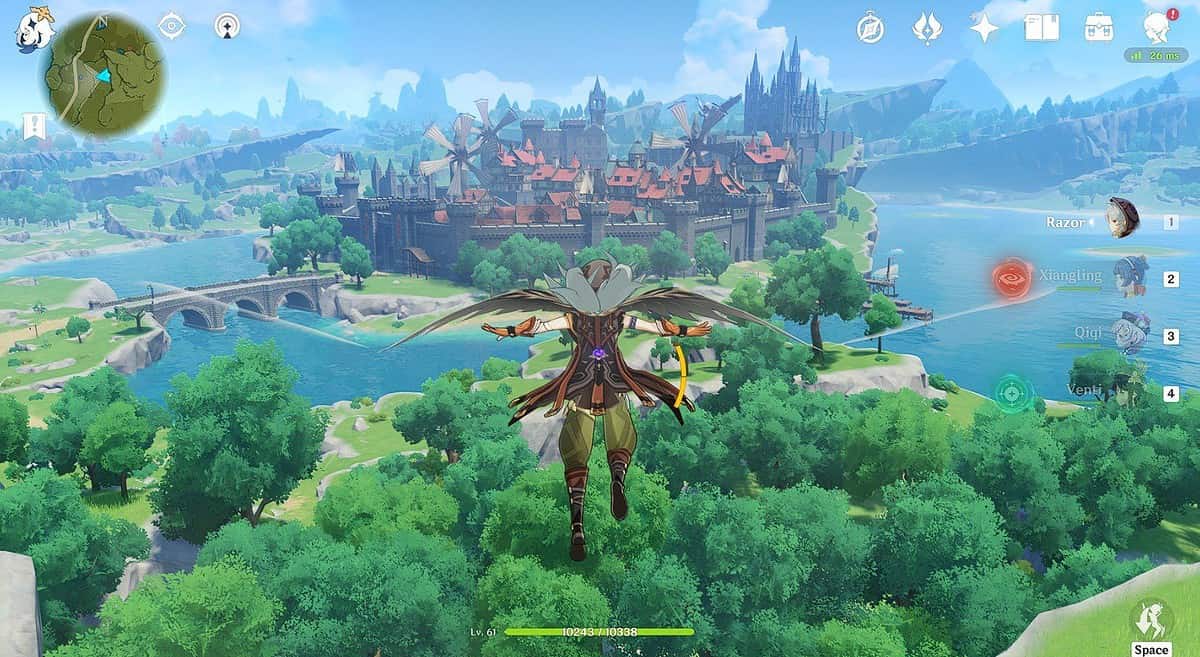 Genshin Impact is an action role-playing game with incredibly-beautiful and immersive graphics, offering players access to an open world inspired by anime.
The game offers you what seems to be an endless open world that encompasses unique scenery, characters, missions, and surprises called Teyvat.
The complex array of characters makes the game stand out from the crowd, making it probably one of the best adventure games for Windows 11. Customizing and experimenting with various fighting techniques and team combinations ensures endless hours of fun.
The captivating MMORPG Star Wars: The Old Republic (SWTOR) is in the well-known Star Wars world. The game, which BioWare created, allows players to become fully immersed in the elaborate storyline and gameplay the franchise is known for.
SWTOR's intriguing tale is its most alluring aspect. Players set out on grand journeys that support their chosen group, making significant choices that determine whether their character turns to the light or evil side of the Force.
All of the quests in SWTOR have fully voiced dialogue, which adds to the immersive experience as players engage with well-known Star Wars characters and create their history in the galaxy.
7. Valorant – Tactical FPS with unique agents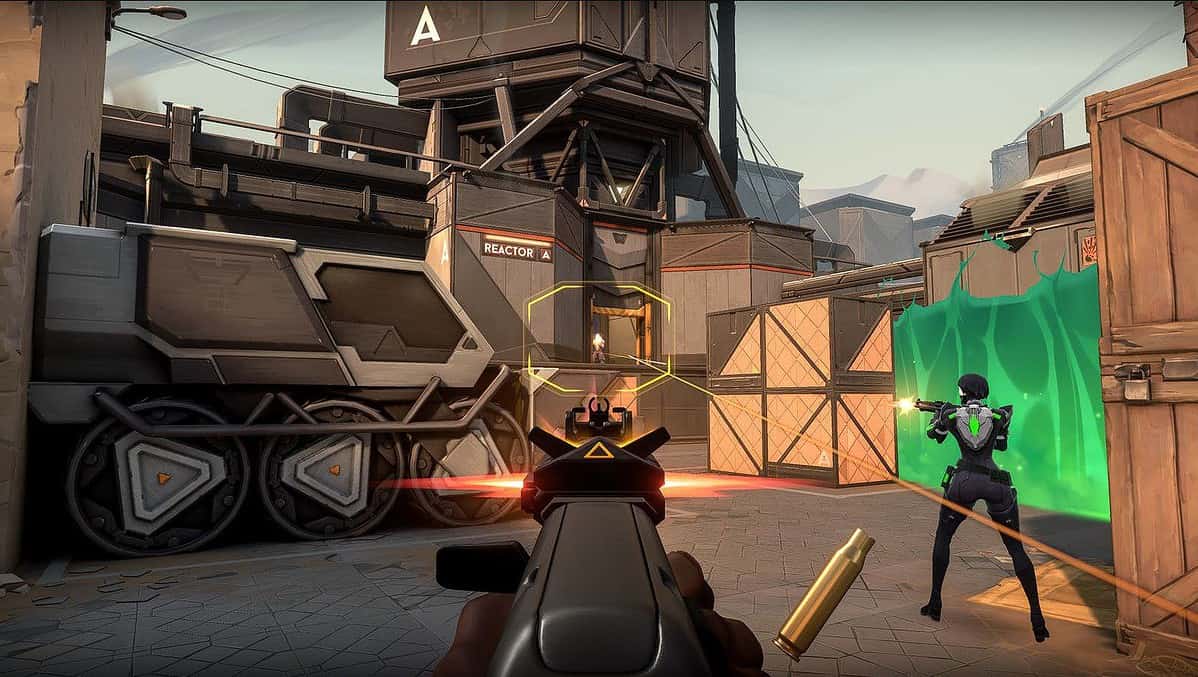 The first-person tactical shooter Valorant, created by Riot Games, has become well known. Its most alluring aspect is its varied cast of agents, each with unique skills that lend a layer of strategy to the genre's traditional gunplay.
The competitive aspect of the game and its emphasis on teamwork have drawn a devoted esports fanbase. Valorant's cutting-edge anti-cheat technologies guarantee a level playing field for all players.
8. Warframe – Fast-paced cooperative sci-fi shooter
Warframe, a free-to-play cooperative third-person shooter created by Digital Extremes, is very captivating. The game, set in a futuristic environment, centers on the Tenno, strong Warframes that ancient warriors use to attack opposing factions. This is one of the best open-world games for Windows 11, covering entire galaxies.
Players can fully customize their playstyle thanks to the game's fast-paced, fluid gameplay and extensive Warframe and weapon modification options. Both seasoned and novice players will find the game engaging due to the ongoing inclusion of new content, such as updates and expansions, and the exciting missions you need to take on.
The first-person shooter CS: GO, created by Valve Corporation, is still a classic and rules the competitive gaming industry. The gameplay of this classic game is simple but skill-based, requiring cooperation between players to complete goals. Even though this is not the same old PC game for Windows 11, the updated version promises even more fun!
The intriguing aspect of CS: GO is its strategic gameplay, which necessitates accurate aim, cunning maneuvers, and superb collaboration. Players can compete in exhilarating games that test their reflexes and decision-making skills using a variety of maps and game styles.
CS: GO remains a top option for gamers looking for competitive multiplayer experiences on Windows 11, thanks to the game's vibrant community and regular updates.
10. Apex Legends – Fast-paced battle royale with Legends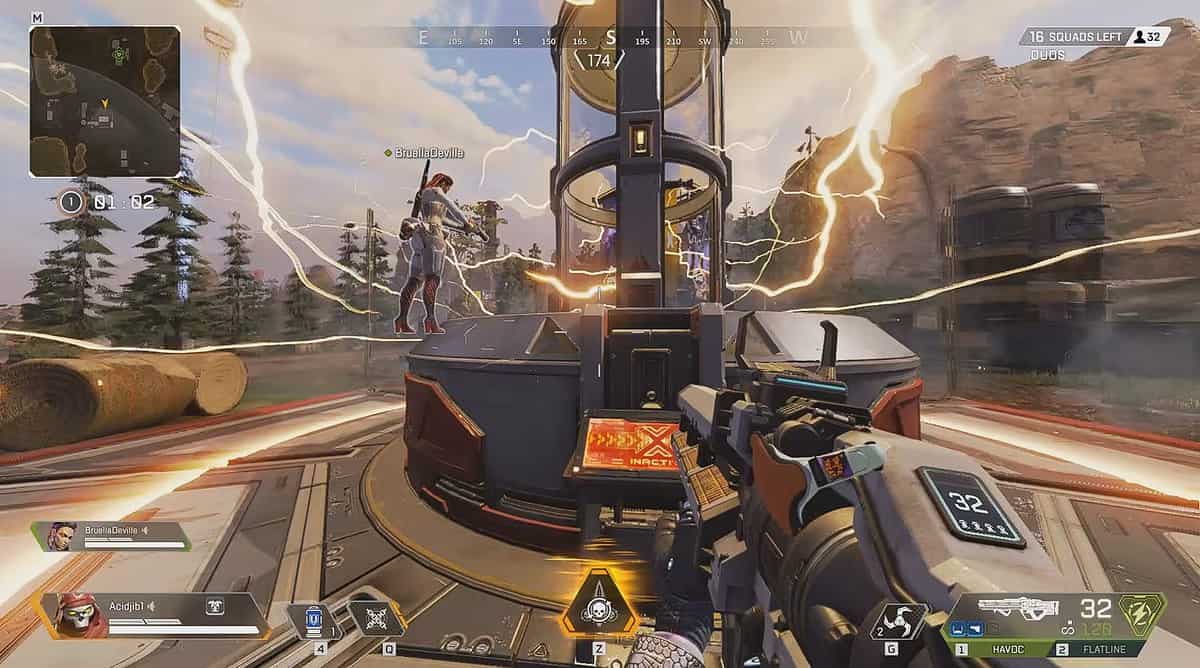 The focus on distinctive character skills, or Legends, makes Apex Legends from Respawn Entertainment stand out as a fast-paced battle royale game. Each Legend has unique abilities that complement various playstyles and present many tactical options.
The dynamic ping system in the game enables smooth communication even without voice chat, making it more straightforward for participants to cooperate efficiently. The regular seasonal upgrades and events for Apex Legends keep the gameplay exciting and fun by introducing new Legends, weapons, and map changes.
11. Roblox – User-generated endless creative playground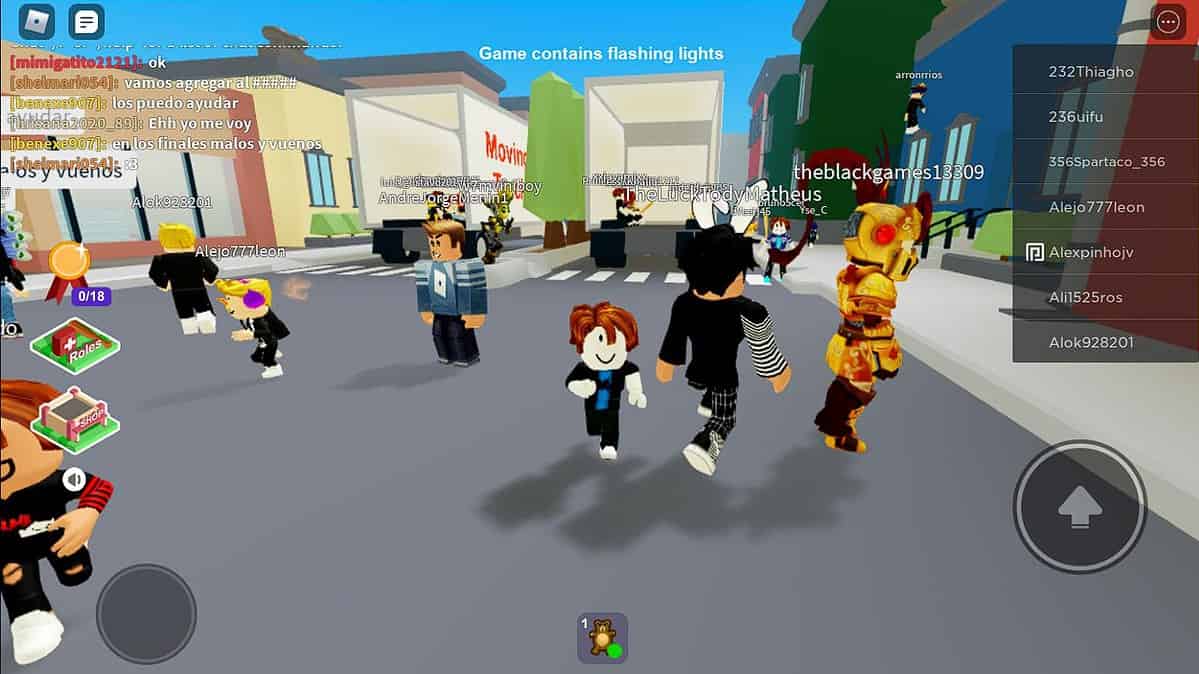 Roblox is more than just a game; it's an entirely creative universe. Roblox is a user-generated online platform created by Roblox Corporation. Roblox provides users with a limitless selection of adventures and genres to discover because of its enormous library of user-created games and experiences.
The platform's user-driven content production, where users may create their games utilizing Roblox's simple development tools, makes it appealing. Due to this distinctive feature, a flourishing community of game producers and players has grown, resulting in an ever-expanding library of exciting and creative games.
12. Sniper Fury – Visually stunning sniper shooter game
Gameloft created the graphically gorgeous and action-packed sniper shooting game called Sniper Fury. Players must complete high-stakes missions in various settings, from metropolitan areas to foreign landscapes, with a concentration on precision shooting.
For gamers looking for challenging sniper tasks on Windows 11, the game's gorgeous graphics and realistic sniper mechanics, such as bullet drop and wind effect, provide an immersive experience.
13. Dead Rivals – Action RPG with zombie survival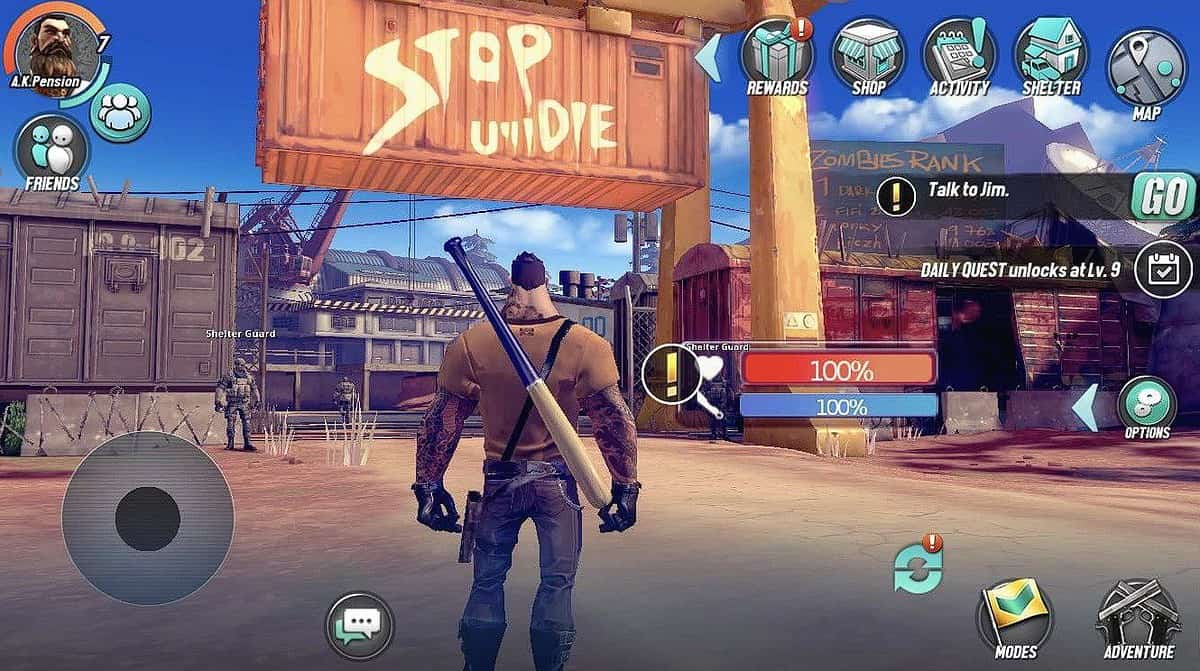 The action RPG and zombie survival genres are combined in the Dead Rivals game created by Gameloft. The game, set in a post-apocalyptic environment, lets players select from various classes, go on quests, acquire resources, and fight in exhilarating PvP fights.
Dead Rivals' seamless integration of PvE and PvP components is its most alluring aspect. It gives players a dynamic and unpredictable gameplay experience as they engage with other players and AI-controlled foes.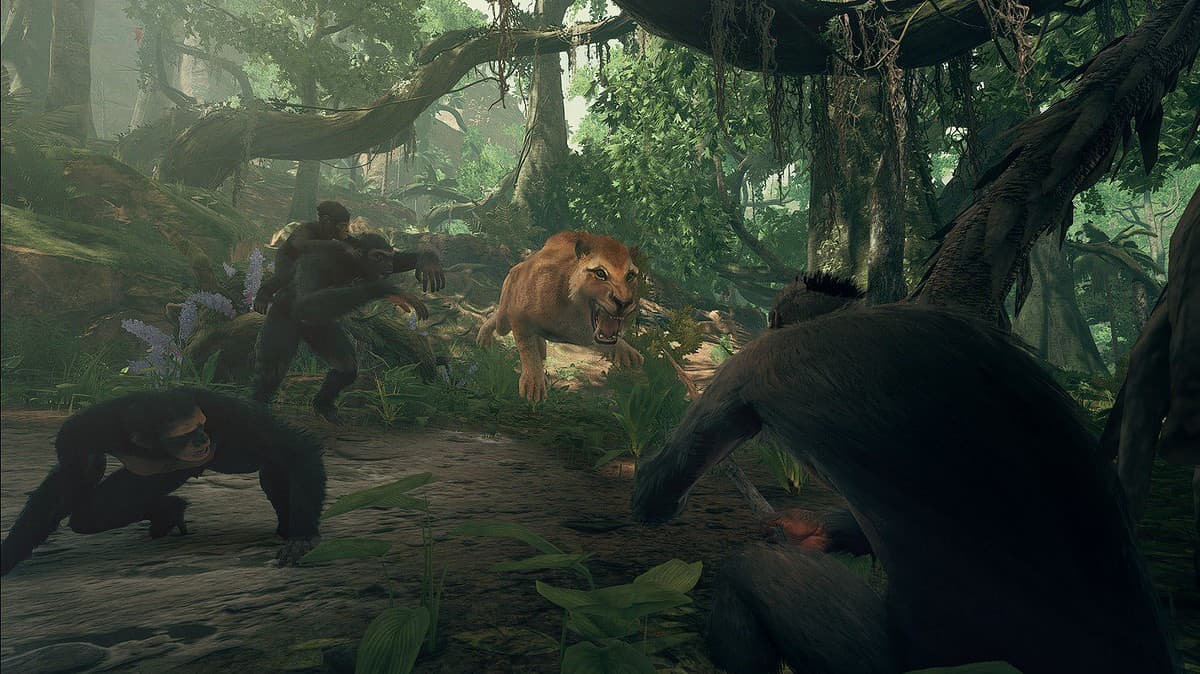 Panache Digital Games' complex and fascinating survival game, Ancestors: The Humankind Odyssey, sets players on an evolutionary adventure. Players direct a family of primates as they navigate the difficulties of ancient Africa.
The intriguing aspect of the game is its original idea, which requires players to adapt to their surroundings, gain new talents, and pass on knowledge to subsequent generations. Every choice is significant due to the evolutionary gameplay mechanic, which also affects the lineage's success, creating a fully immersive and thought-provoking experience.
Award-winning turn-based strategy game Sid Meier's Civilization VI, created by Firaxis Games, lets players construct and guide their empire to glory. The richness and complexity of the game, which gives players endless options for winning, whether through diplomacy, culture, science, or conquest, make it so intriguing.
City planning is now an essential component of gameplay due to the advent of city unstacking and the introduction of districts, which add strategic layers. Civilization VI remains a favorite pick for strategy fans on Windows 11 thanks to its historical authenticity, exciting gameplay, and addicting "one more turn" appeal.
---
PC gamers now have a more comprehensive range of options thanks to Windows 11. It provides a better gaming experience thanks to performance optimizations and game-specific features.
Windows 11 offers a seamless platform to play your favorite games like never before, whether you prefer action, adventure, or simulation genres.
Explore the list we created, and feel free to share your feedback using the comment section!