Video games are more popular than ever, and it makes sense that beginners may be intimidated when looking at the sheer number of them. You wouldn't know where to start. A game that looks interesting to you might have a high barrier of entry that just isn't suited for everyone, let alone a person who doesn't play frequently.
I have a few friends who don't play video games often, or at all, and I was surprised to find out that a skill we take for granted because it is second nature to those who play games is actually more difficult than it appears. This would be controlling a character with two analog sticks. When most of us pick up a controller we don't even think about this. We immediately know that the left thumbstick controls our character's movements and the right controls the camera. From there, we have no trouble. The concept is easy to understand in the abstract and it is simple to control one or the other separately, but when used simultaneously it becomes a challenge for some people who are unfamiliar with it.
Because this is a list for beginners, and I realize that "beginner" may still cover a vast number of people with a wide array of skill sets, I'll be listing games of various difficulties for those who are new to games completely and those who play intermittently. In no particular order, here are the top 10 games for beginners.
Though there are people that decry Telltale games as "walking simulators," they are by far some of the most accessible on this list due to their low barrier of entry. Almost anyone can pick one up and leisurely play through an episode without too many problems because most of the input involves walking around small locations and choosing dialogue options for your character. The quick time events (where button prompts pop up and must be pressed correctly with a fast reaction) in a few areas may trip people up when first encountered, but they are easy to get the hang of. On top of a simple gameplay experience, Telltale crafts compelling stories from the most beloved IP out there like Batman, Game of Thrones, and The Walking Dead.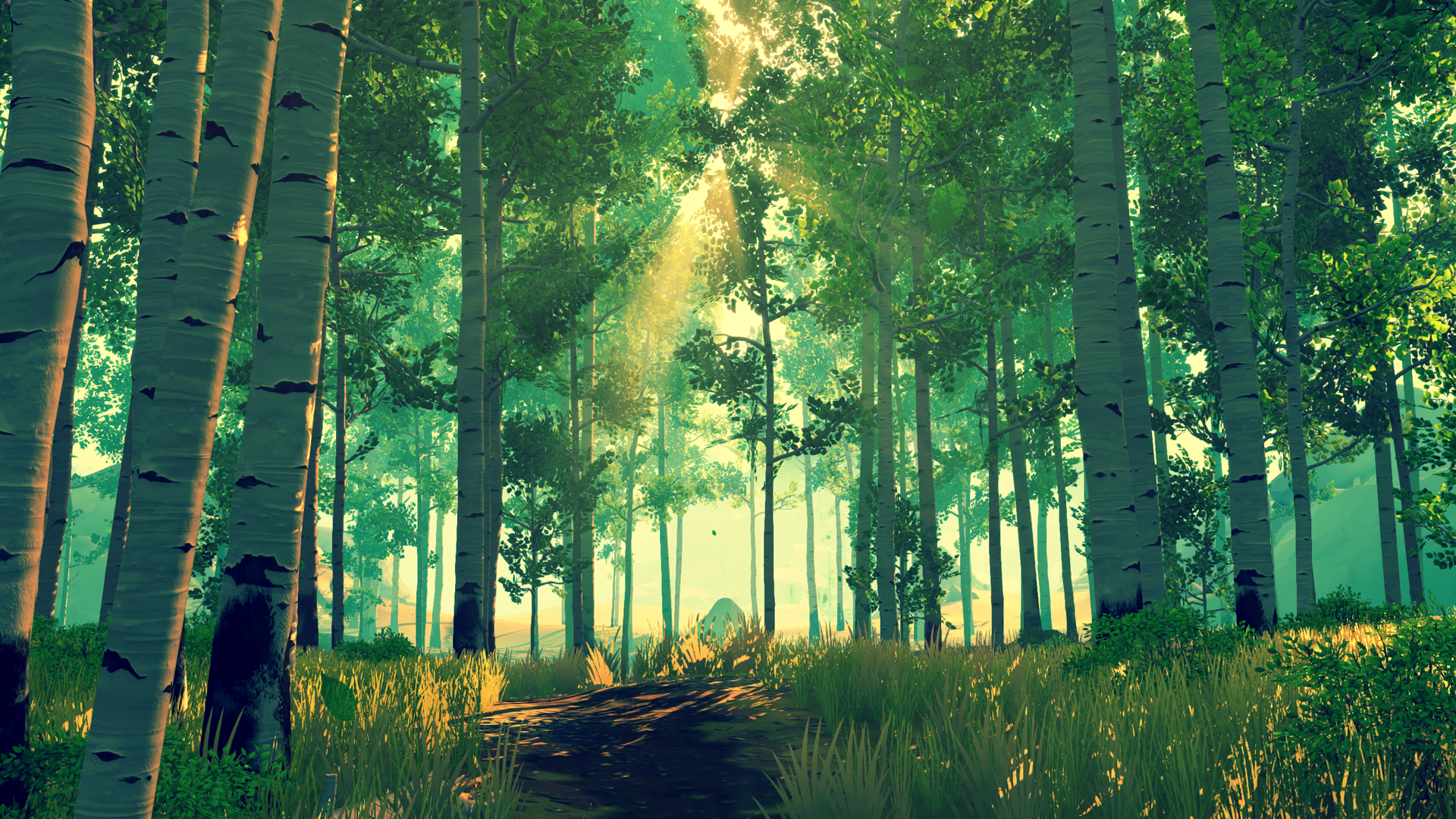 Firewatch was one of the best games to come out last year and can also be enjoyed by anyone regardless of skill set. Taking place in Shoshone National Forest, Wyoming in 1989, players control Henry, a fire lookout stationed in the area. The gameplay is first-person but mainly consists of exploration as you walk through the forest and occasionally talk to a woman named Delilah over the radio. The entire game is only a few hours long and you'll get another interesting story as you form a relationship with Delilah and solve a few mysteries along the way. Firewatch has an amazing art style to boot, and was directed by well-known graphic artist Olly Moss and former Telltale developer Sean Vanaman.
Forza/Racing Games
Because Mario Kart is a popular game among casual players, it seems appropriate to include racing games on this list, and you don't get any better than Forza on Xbox One. It doesn't exactly have the same charm or simplicity as Nintendo's title, but Forza fills the same desire. It doesn't demand that a player be a master with the controller. In general, you'll only be using a few controls repeatedly, so you'll get the hang of it fairly quick. Since the goal of a Forza game is straightforward and there is no real punishment for failure—the worst that can happen is you'll come in last place, and a rewind mechanic is available to help you—it should not prove too frustrating for beginners. If Forza happens to just not click for you, try another racing game.
Certain side-scrolling platformers are more difficult than others, and I feel like Inside hits the sweet spot of being both challenging but not unforgiving. Though a certain amount of skill and good timing is needed to beat it, many of Inside's puzzles test your intellect rather than your reflexes. This is another reason why I did not include its predecessor, Limbo, on this list, as I felt that had a higher barrier of entry and required greater skill. Should you choose to play Inside, you'll also be treated to a beautifully-rendered dystopic environment and a thought-provoking story that needs no words to be told.
Whether you're new to gaming or not, odds are you've at least heard of Minecraft, one of the best-selling games of all time. And for good reason. Minecraft is available on almost every current platform, it has a wide, long-lasting appeal, and nearly anyone can play it without encountering problems with its difficulty. Players are dropped into a 3D world built from dozens of types of cubes, and from there, they can do anything. Want to test your survival against hunger and monsters? You can do that. Want to leisurely explore the world? You got it. Want to build awe-inspiring cities or a small house for yourself? You can do that too. The possibilities in Minecraft are limited by your imagination, making them essentially endless.
Similar to a Telltale game, Life is Strange is a graphic adventure that focuses on player decisions and dialogue over traditional combat. Following the story of two teenagers desperate to solve a murder and stop an impended storm, Life is Strange is one of the most heartfelt games I've ever played. Not only will you be exploring locations looking for clues, but you'll also get to take advantage of an interesting mechanic that allows you to rewind time. This power can be used at almost any moment, so you don't really have to worry about messing up.
If you love puzzles but aren't a fan of side-scrollers, RiME is the way to go. It's a 3D third-person puzzle game set on a seemingly abandoned island. Controlling a young boy, players make their way to the top of a lighthouse as they solve elaborate puzzles to progress. This is another game that values thought over reflexes, but you'll still need to act fast in several situations. The beginning of the game allows players to get accustomed to the controls without much hassle, which should then prepare them for later obstacles.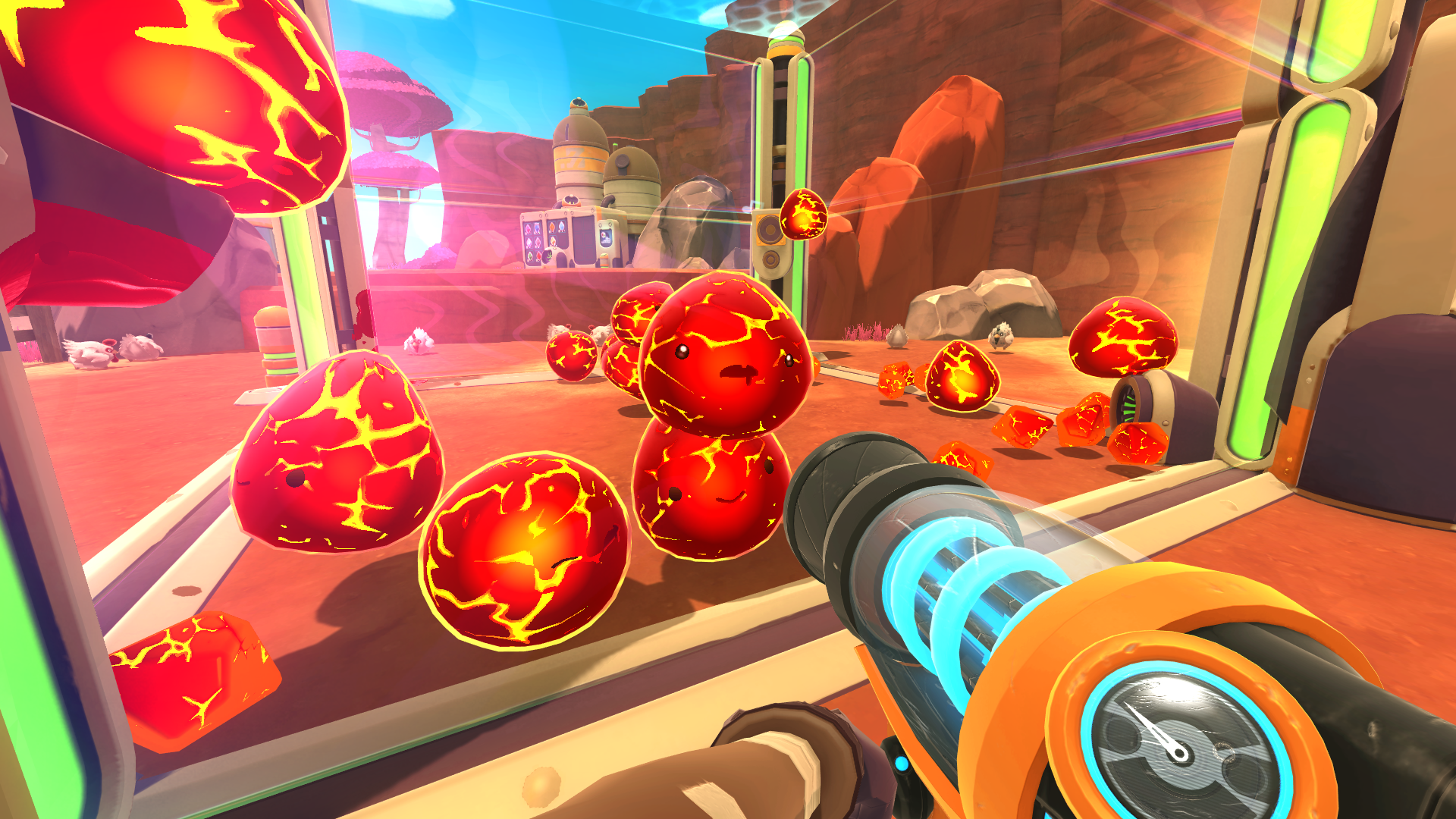 Slime Rancher just released on Xbox One in August and quickly became one of my favorite games. It is a first-person life simulation game where players take on the role of a rancher who raises slimes on a faraway planet. Ranching slimes just requires players to suck them up in a machine they are holding and then shoot them back into their corral on the ranch. Most of the slimes are peaceful and the ones that aren't can be avoided well enough. Its cute graphics and addicting gameplay loop make it appealing to players both young and old.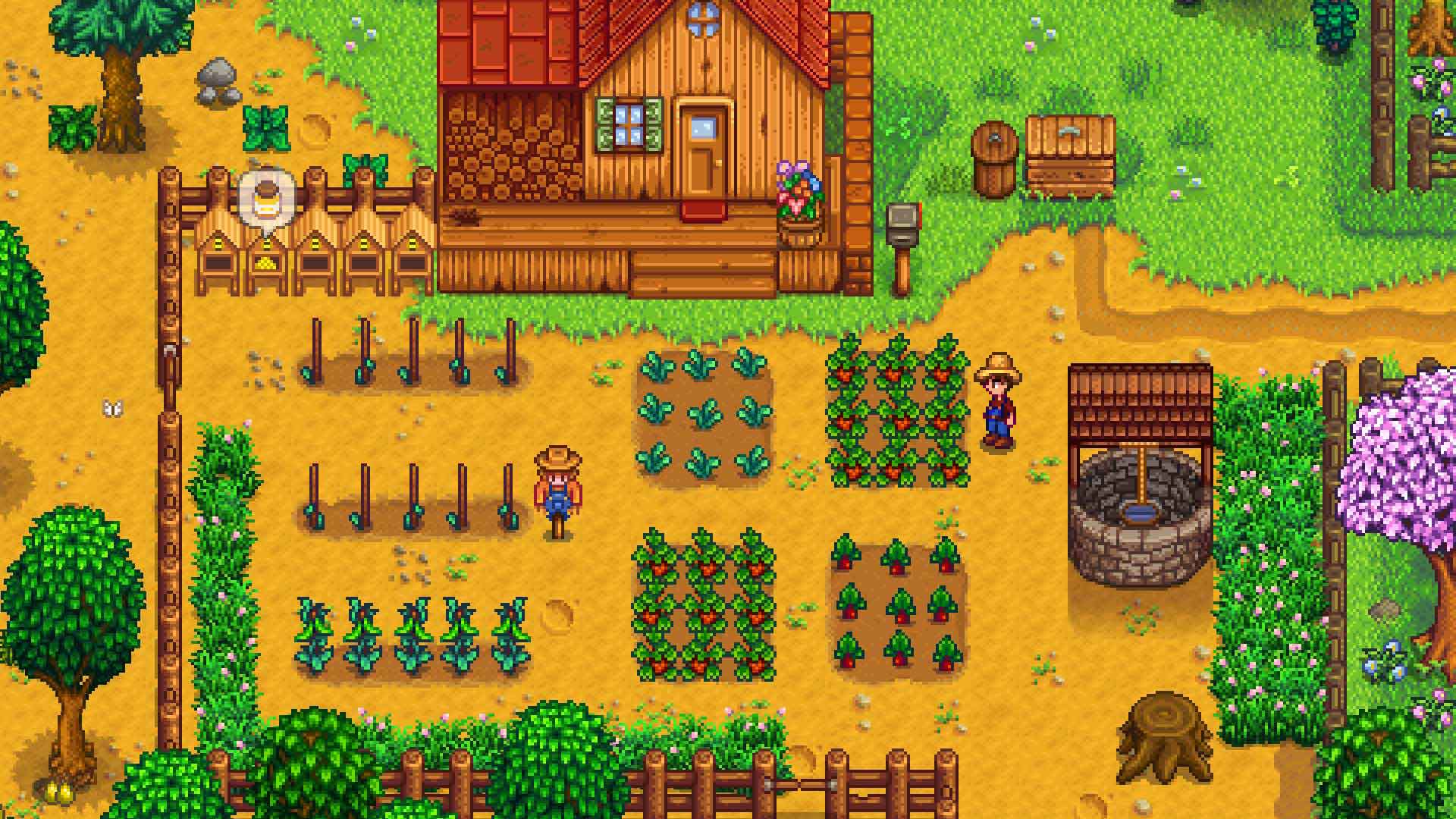 Stardew Valley is a farming simulation game with pixel art graphics that emulate those of some older Game Boy games. Players can tend to the land, grow crops, raise cattle, fish, and more. The controls are simple to learn and you can go at your own pace. This is another game that's pretty addicting and you'll lose a lot of time managing your farm in the best way possible. It may seem intimidating at first, but if you keep at it for a little while you quickly pick up your routine.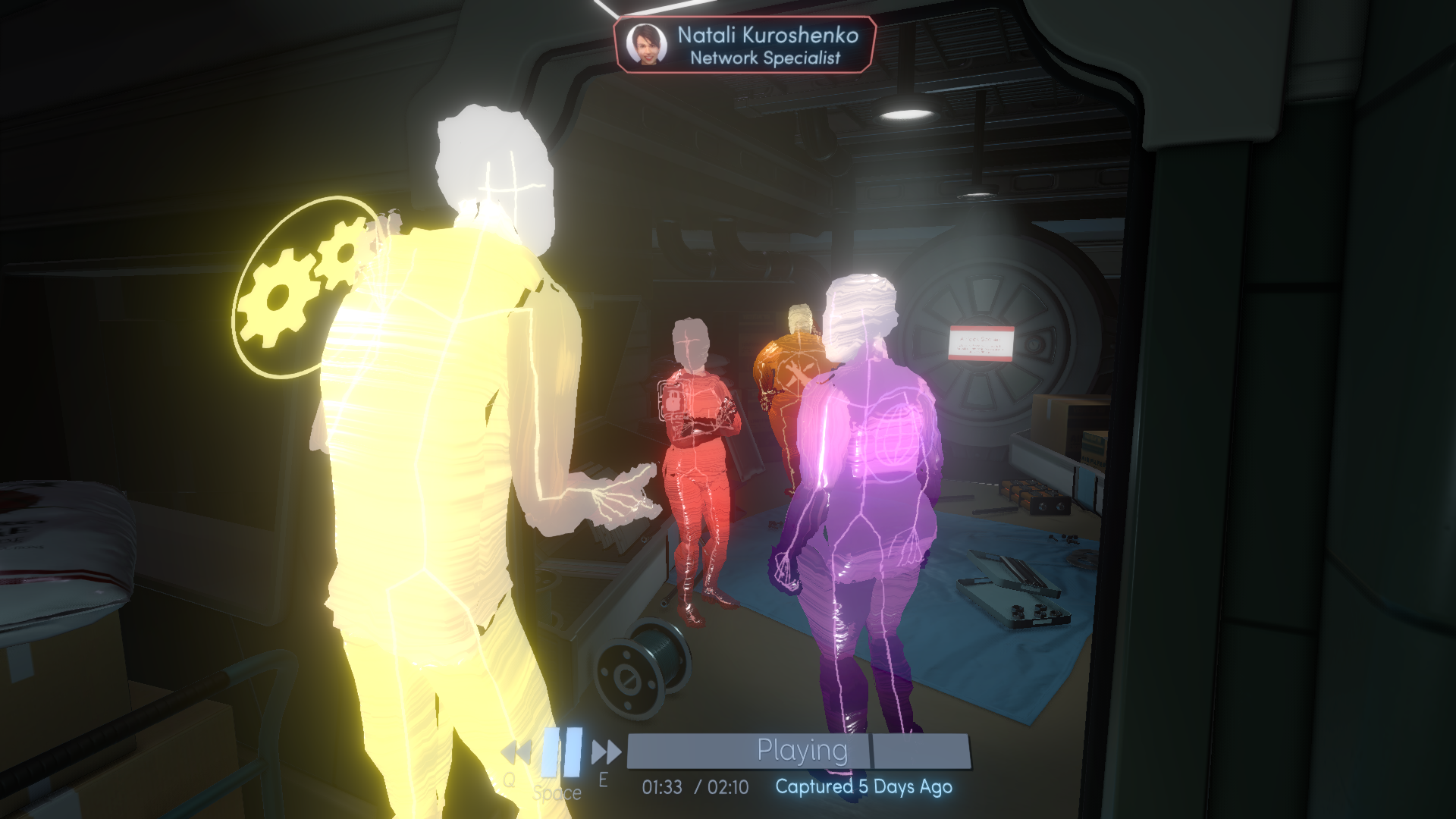 I'm cheating a little by putting two games here, but there's good reason for it. Gone Home and Tacoma are made by the same company and have similar exploration-focused gameplay. Depending on your tastes, you'll be treated to two very different stories, one taking place in a space station in the future and another taking place in an abandoned Oregon house around 20 years ago. These are another pair of games that don't put too much pressure on the player and allow them to take their time as they walk (or float) about.
Because I couldn't fit it on the list without ruining the title "top 10," I'm throwing Peggle 2 in as a bonus mention. I like to think of Peggle as a weird mix between pachinko and pinball, but that may not be the best way to convey what it is. Players are shown a screen full of different colored pegs and are given a limited supply of balls to shoot them with. Once you've struck all of the orange pegs on a level, you've won. It's a simple premise that is given a twist with the game's Peggle Masters. These are characters that grant players special abilities if they hit a green peg. For example, Jeffrey the Troll's ability turns the ball into a giant boulder that smashes its way through more pegs. With dozens of levels, Peggle 2 provides hours of fun that can be played solo or with friends.
This list isn't extensive by any means, but these are some of the best games available on Xbox One that don't require a ton of proficiency with a controller or are just easy to pick up and learn, unlike first-person shooters that are dependent on precision. I tried to include a variety of genres so the experiences aren't all the same, but many are still exploration-focused adventures because of their accessibility. If you have suggestions for other games, feel free to leave them in the comments.