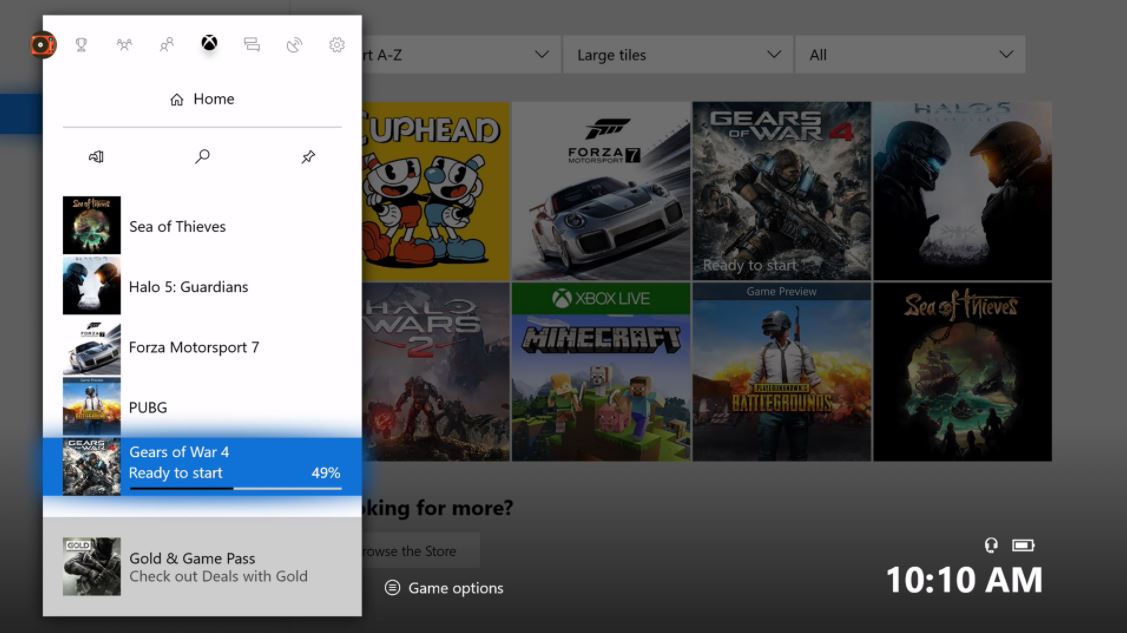 Xbox's Mike Ybarra has revealed that all Xbox One users can now monitor their game downloads directly from the Guide. Previously this was an experimental feature, but it appears it has just been enabled for everyone.
You can see what viewing your download progress will look like within the Guide from Ybarra's screenshot shown above. This eliminates the need to go into your Games & Apps section to view anything you're installing while you're playing another game. It seems like a small change, but it should have a big impact by improving the user experience and cutting down the time it takes to pause a game and check your downloads.
This feature makes it just in time for Sea of Thieves' launch tomorrow so you'll be able to check on its progress more quickly as you eagerly await to play.
Xbox's Spring update, which rolled out to Insiders a few weeks ago but hasn't been made public yet, added support for 1440p monitors and the ability to share your controller over Mixer. Everyone should be seeing these features and more within the coming months.