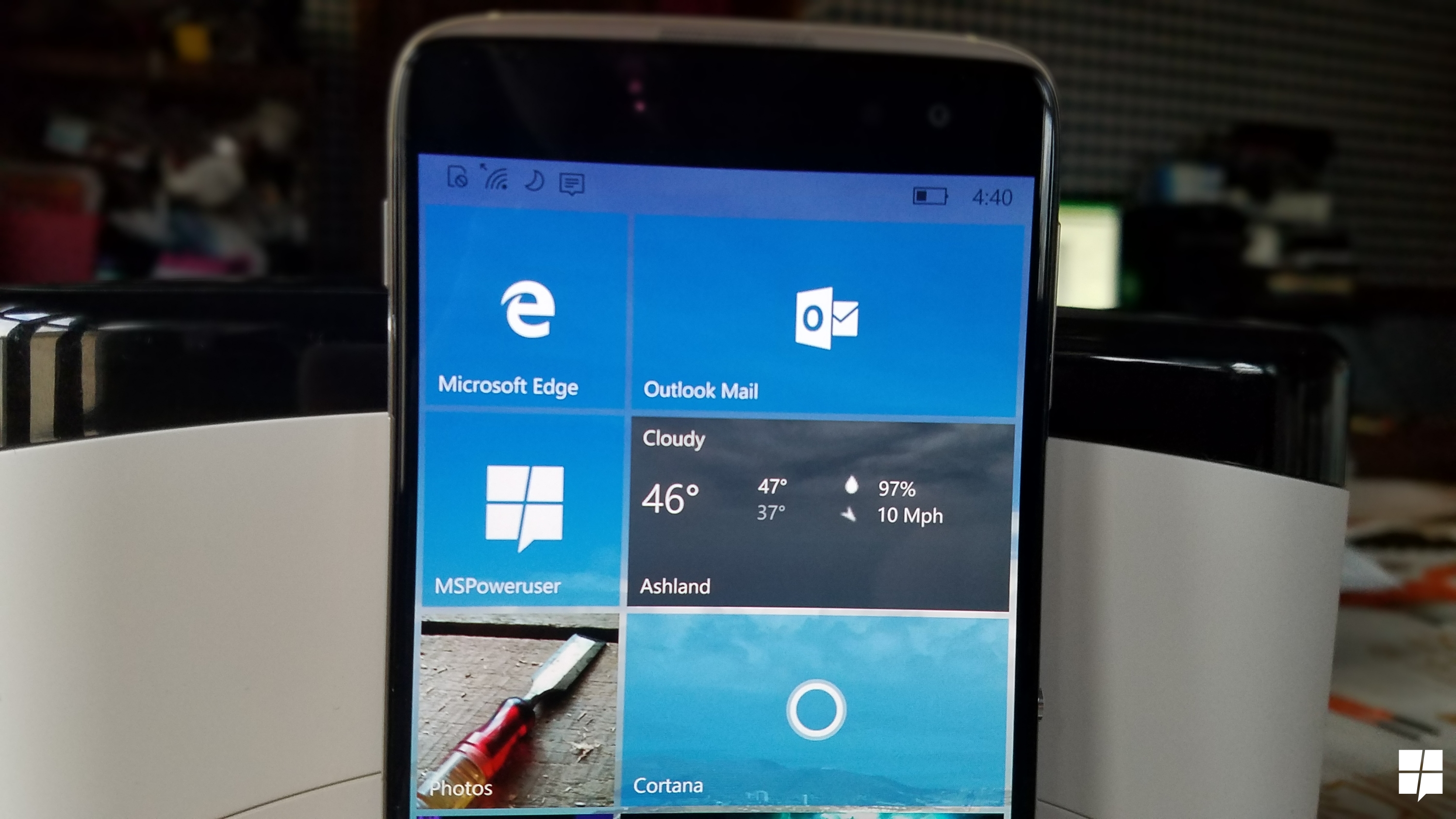 Earlier this week we spotted an entry in the Windows Device Recovery Tool that appeared to hint at a new, open market version of the phone hitting the market. Now it appears that this has been confirmed as what appears to be Alcatel Mobile France (I will note that while we're confident it is legit, it has no verified checkmark and no way to be 100% certain)  has tweeted out that the Idol 4S will be hitting European markets – France included.
Vous avez été nombreux à nous interroger sur l'IDOL 4S Windows 10. Good news : quelques pays en Europe (France ?) vont l'avoir ! #staytuned

— Alcatel Mobile France ?? (@alcatelmobileFR) December 13, 2016
You have had many questions about the IDOL 4S [for[ Windows 10. Good news: Some countries in Europe (France ?) will have it! #staytuned
The Idol 4S for Windows is currently limited to T0Mobile USA, but this tweet – combined with the earlier reference to "open-market" devices, provides hope of wider availability for the device.
Currently, it is not clear if Alcatel will be selling the device through carrier partners like in the USA, or if it will stick to being an unlocked, online only device.
Nevertheless, there's no doubt that this is good news for Windows phone fans in Europe who have been waiting for a flagship to replace their fast aging 930s and 950s. While HP's Elite x3 may provide some relief, that phone is too expensive and large  for most people to bother with.
In contrast, the Alcatel Idol 4S ticks the boxes of what one can expect of a modern Windows phone in 2016 – with access to continuum and VR as useful extras.
Interested in the Alcatel Idol 4S for Windows? Read our review here and let us know what you think in the comments.