There's no doubt that Midjourney is one of the best natural language AI image generators. It has over 13.6 million members. However, the platform isn't for everyone. It's no longer free and having to use Discord can be jarring.
If you're looking for AI like Midjourney, these 10 top alternatives offer similar stunning results with some unique benefits.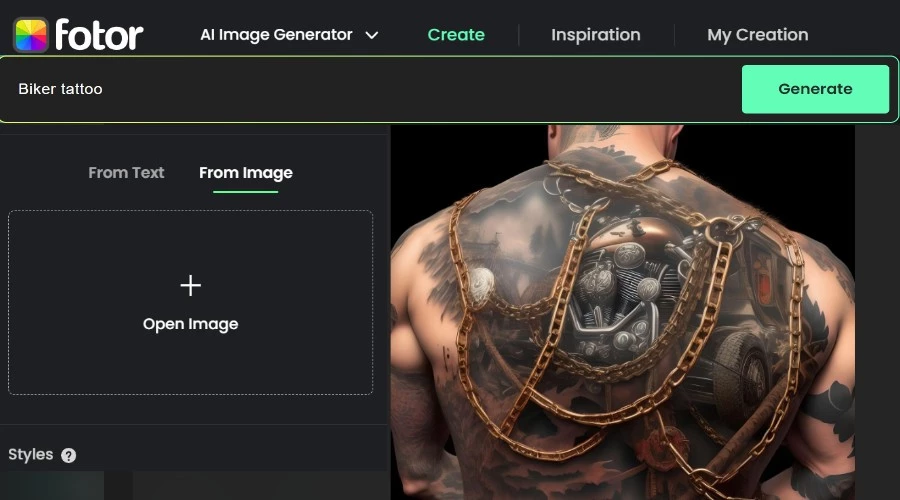 The collection of AI tools from Fotor is a great place to start when looking for Midjourney alternatives. It combines the best traditional photo editing tools with powerful AI, to create a suite that's a lot more accessible to the average user.
Rather than being tucked away on Discord, you can use Fotor on the web, via iOS and Android apps, and even AI software for Windows and Mac. It's free to try a few times and it offers a range of premium plans and credit packs to suit everyone.
At its core is a user-friendly AI that supports text and image input. It has many preset styles and options, so you don't have to rely on your skill at prompting. Plus, all your creations are saved in your account for easy access at any time.
It's suitable for marketers, digital artists, and anyone that wants to easily generate AI art.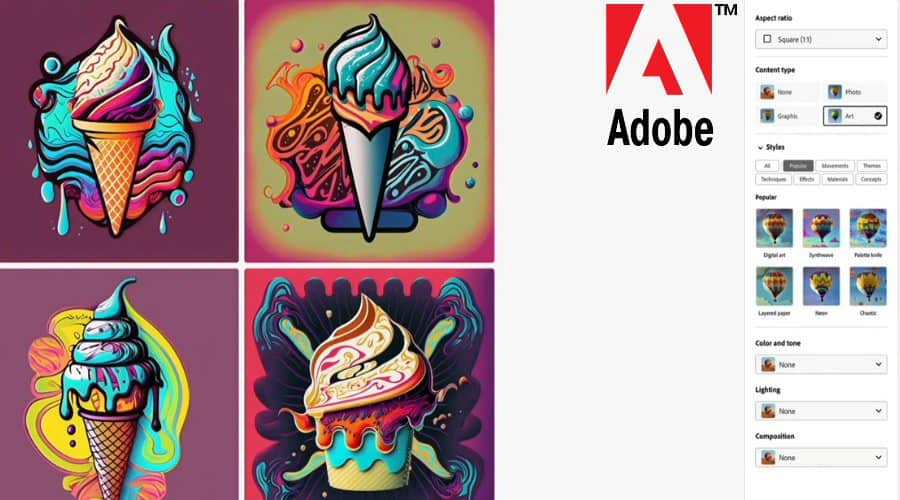 Software giant Adobe recently dove into generative AI and has the perfect alternative to Midjourney. Firefly appeals to the desktop crowd and serves as a powerful addition to those that already use Adobe products like Photoshop.
Newcomers will also be able to easily pick up and use the AI suite thanks to its intuitive interface and toolbar. Simply enter a descriptive prompt at the bottom to generate 4 image variations, then choose the content type and style on the right.
Everything from photorealism to pixel art is available and you can easily modify the aspect ratio, color scheme, lighting, and other elements.
Because Firefly is trained internally on all of Adobe's own imagery, the results are both clean and unique compared to what you might get with Midjourney, DALL-E, or Stable Diffusion.
Although it's still in Beta, it's already causing a stir online and you can find an active community on Discord to share your creations or receive guidance.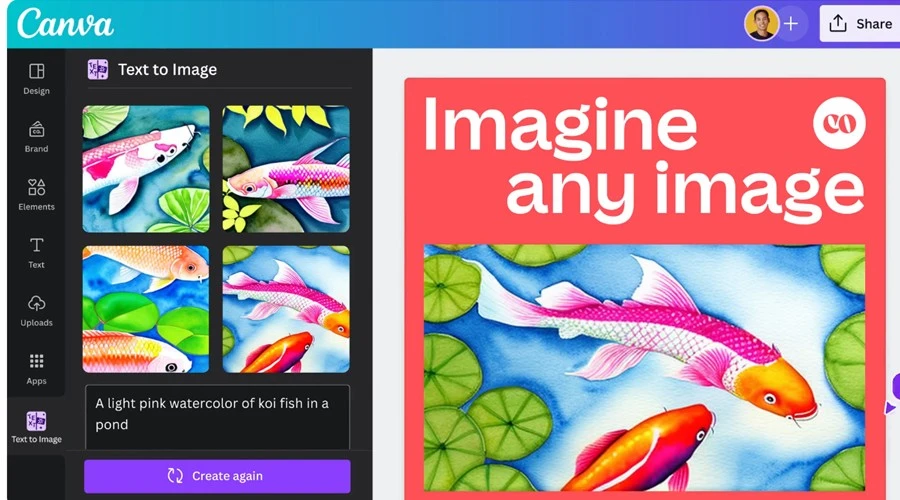 Canva already dominates the online graphic design space, allowing users to create unique content from endless templates and assets. However, the introduction of generative AI has both simplified the process and expanded the possibilities.
As well as a standard text-to-image, its AI-powered tools can quickly remove backgrounds, create custom templates, and even upscale images, making them look sharper and more detailed.
It starts with a prompt, then you can easily try different styles and aspect ratios. Once you're happy with what the AI has generated, you can then apply traditional layered effects and filters.
A basic but often overlooked aspect of creating AI images is text. Because Canva has a full editing suite, adding text to your image is as easy as ever.
Everything is saved to your account and users benefit from easy storage, sharing, and collaboration.
Free Canva users can generate 50 AI images before the feature is locked. All premium plans come with 500 queries per user per month.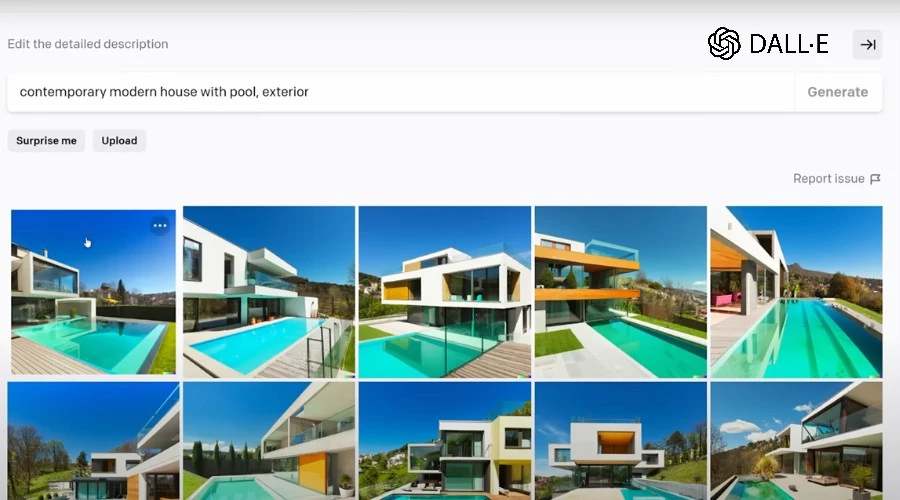 DALL-E is now in its second release and is the generative AI image partner to ChatGPT. Its name is a combination of the artist Salvador Dalí and the robot character WALL-E from the animated film.
Ironically, it can create both images in the style of Dalí and Pixar if you tell it to.
It uses its own custom model and beyond standard text prompts it supports image-to-image, which is great if you want to modify your own artwork.
Overall, it's a powerful tool for creative applications, such as generating art from scratch, visualizing concepts, and assisting professional artists and designers.
When putting it side-by-side with Midjourney, DALL-E 2 excels at abstract art and does a good job at stylized humans, but it's not quite on par when it comes to photorealism. On the other hand, it's arguably easier to use.
OpenAI gives users 50 free credits to experiment with DALL-E and costs $15 for 115-generation increments. Midjourney offers 25 free images and a $10 a month plan to continue using the tool.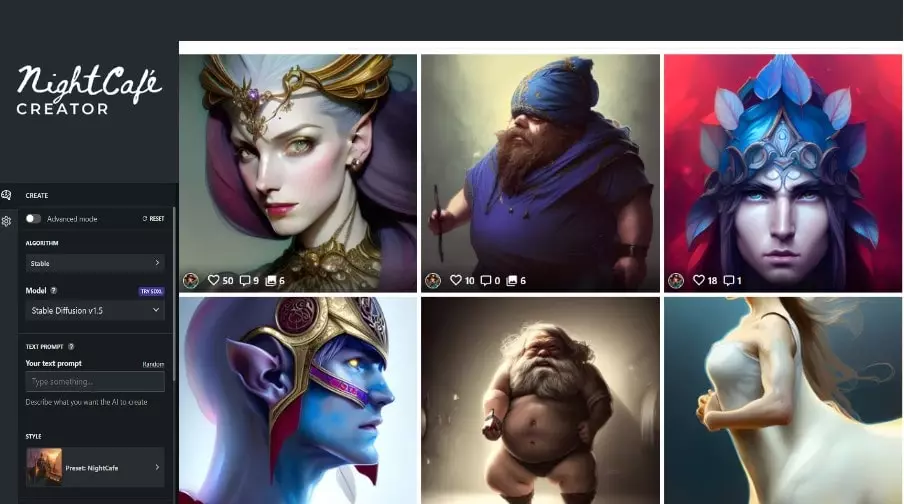 The AI Studio from NightCafe is one of the most user-friendly on the web, which makes it a good choice if you find Midjourney a bit overwhelming. A lot of this stems from its style presets and galleries that can inspire and act as a starting point for new creations.
It's based on Stable Diffusion models, which rival Midjourney in many areas and can go to both extremes of photorealism and cartoony 2D art. While it lacks human detail, it's very good at environments.
NightCafe also supports image-to-image. This involves uploading an existing image that you can combine with a prompt to change its style or completely morph into something else.
You get 5 free credits a day, which essentially makes it free forever unless you're a heavy user. In this case, you can sign up for a premium plan.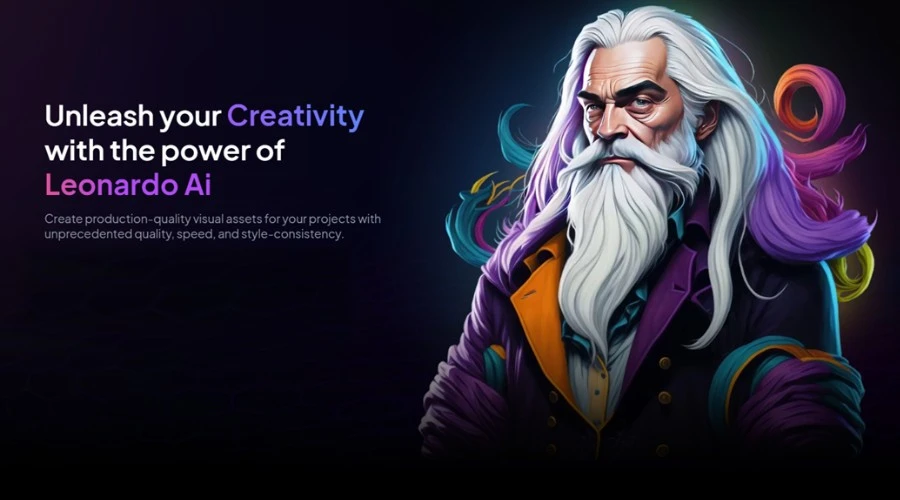 The second AI to take the name of a famous artist is Leonardo. This platform is the best option for those on a budget because you get 150 free credits every single day. The only catch is there are a few days of waiting before accounts are accepted into the Beta.
Leonardo.AI stands out for its ability to create video game assets, which can be a bit complicated when using the Midjourney prompt style.
It's also one of the few that rivals Midjourney's ability to render realistic-looking humans.
As well as styles, you get to choose different underlying AI models. For example, Leonardo Diffusion excels at shading and contrast and has quite a dark tone. Luna is cartoony and vibrant, while Deliberate is intended for generating full-bodied humans.
Leonardo has tons of community features and recently introduced new tools like AI canvas and texture generation.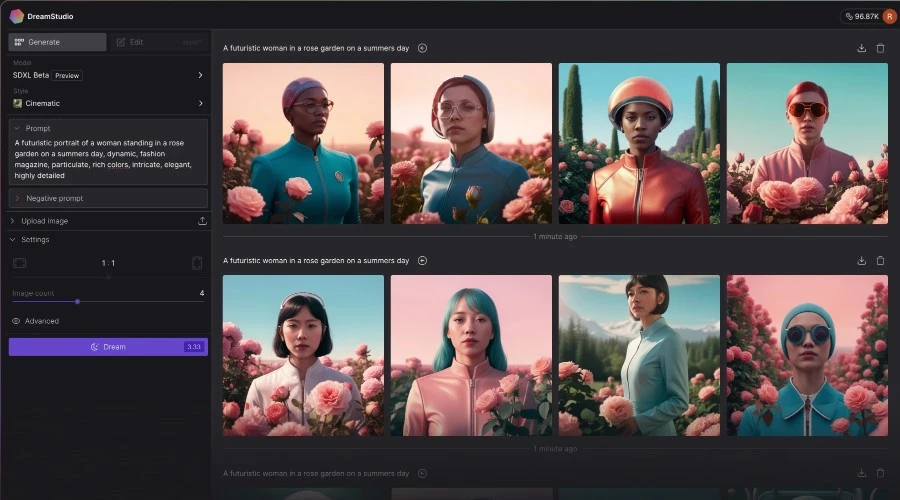 Dream Studio is the main platform from the creators of Stable Diffusion, Stability AI.
This can currently be accessed for free and has some unique features that aren't that common elsewhere. These include AI image expansion, upscaling, and a blank canvas area.
It uses two simple stages – generation and editing. To generate, select a preset style, resolution, and aspect ratio, then enter your prompt and any negative prompts. I.e., things you don't want to appear in the image. You can also upload an existing image as the starting point.
Once you're happy with your creation, it provides a simple download link. Making an account will allow you to go back to previous creations.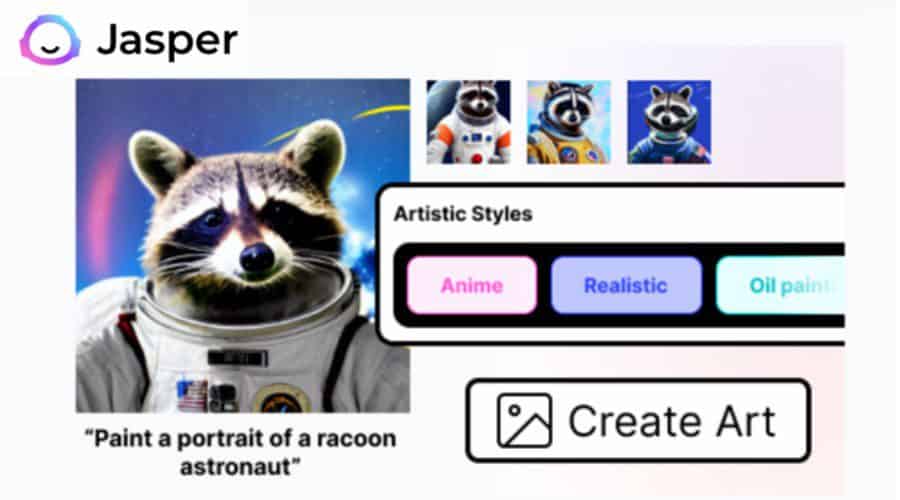 The art generator from Jasper AI is a good Midjourney alternative for marketers and content creators who might already be drawn to Jasper's AI chatbot. That's because you'll need a premium plan to get full access.
It also has useful templates like news graphics, food photography, and product close-ups.
However, it doesn't limit itself to marketing materials. Available styles include everything from art deco and photorealism to pixel art and chalk.
It's also very easy to use because primary style and artist style can be selected from dropdown menus rather than relying just on your description.
You can try Jasper Art for free as part of a 7-day premium plan trial.
Bing Image Creator is a free AI generator that now comes with any Microsoft account. It lets you create custom images using text prompts, existing images, and templates.
It keeps things simple start, requiring only a text prompt to generate 4 square images. Clicking one of these allows you to edit it further via Microsoft Designer. Here you can apply templates, filters, change the size, and regenerate the entire image.
Bing Image Creator is based on DALL-E, so if you don't want to pay for access to the OpenAI model, this is a good alternative. You get 25 free boosts for the fast generation mode, after which you can pay for more or use the slower free version.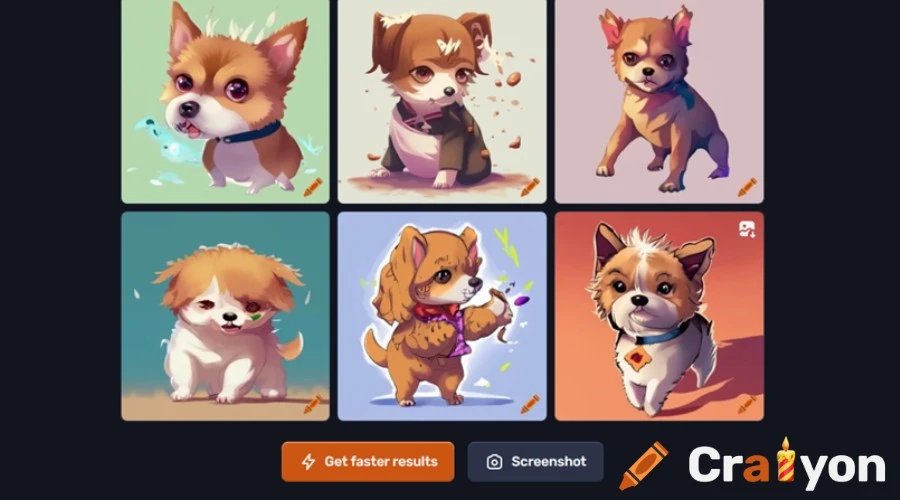 Craiyon has the distinction of being simple and free, making it a great place to start trying out AI art. It has three basic styles – art or digital art, drawing which resembles sketches or paintings, and photo for photorealism.
You can also rely entirely on the prompt, where you can add style phrases to get the desired result. The negative word field helps remove things you don't want in the image.
The end results are good but not of the same quality as Midjourney. It can also take several attempts. For example, our small dog playing fetch in anime style looks ok, but it wasn't actually playing fetch in any of the images.
To upgrade the resolution, remove the watermark, and improve speeds, premium plans start at $5 a month.
Conclusion
Midjourney will likely always remain a popular tool. It's the best at photorealistic images and has already solved common AI glitches like warped fingers. However, AI like Midjourney is thriving too.
Whether you want something that's a bit easier to use, works on different platforms, or has more free credits or better pricing, check out the alternatives above – you won't be disappointed!