Adobe Firefly Alternative: 5 Powerful AI Art Generators
7 min. read
Updated October 27th, 2023
Published October 27th, 2023
---
Readers help support MSPoweruser. When you make a purchase using links on our site, we may earn an affiliate commission.
Read the affiliate disclosure page to find out how can you help MSPoweruser effortlessly and without spending any money. Read more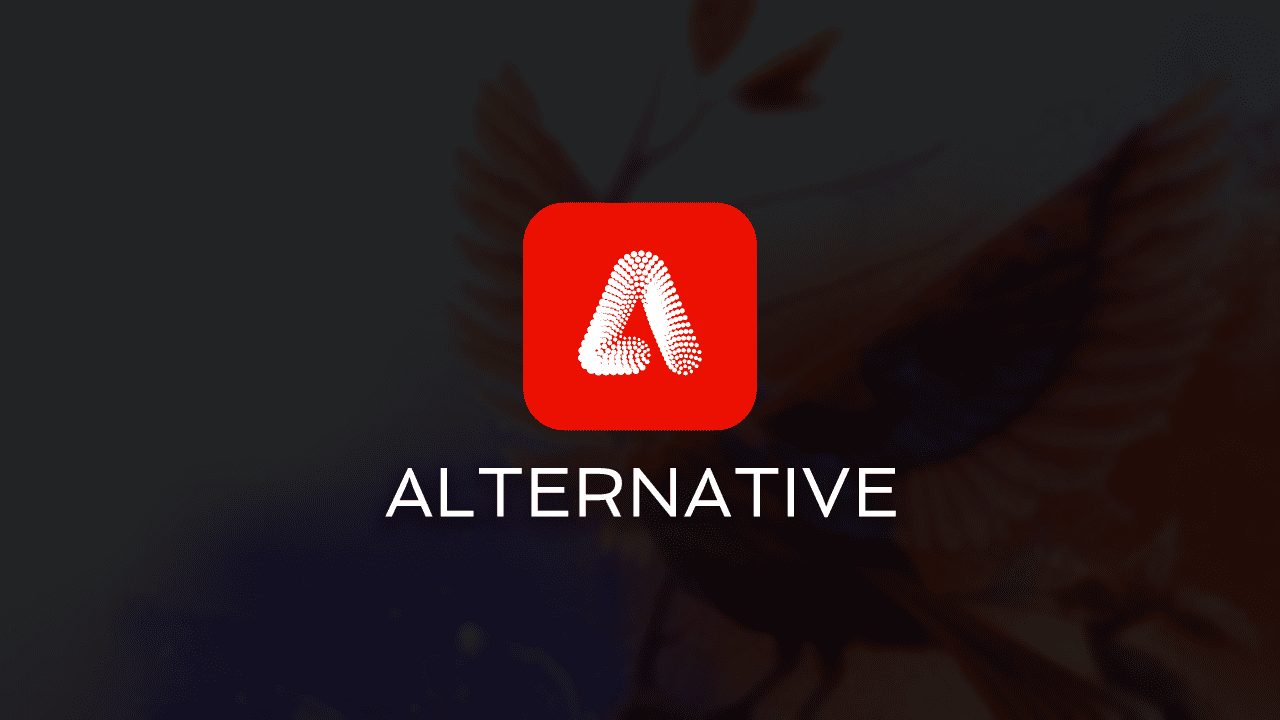 Looking for an Adobe Firefly alternative? There are a lot of AI art generators that seem promising, but they rarely meet your expectations.
It's either poor output, complicated user interface, or astronomical pricing. Luckily, I've singled out 5 options that, in my experience, are just as efficient as Firefly. Let's have a look, shall we?
Best Adobe Firefly Alternatives
I tested various options and concluded that several could match the output you would get from Firefly. To make it easier for you, I compiled this list so you can get a complete overview of what other generators offer.
All you have to do is decide which fits your workflow the best!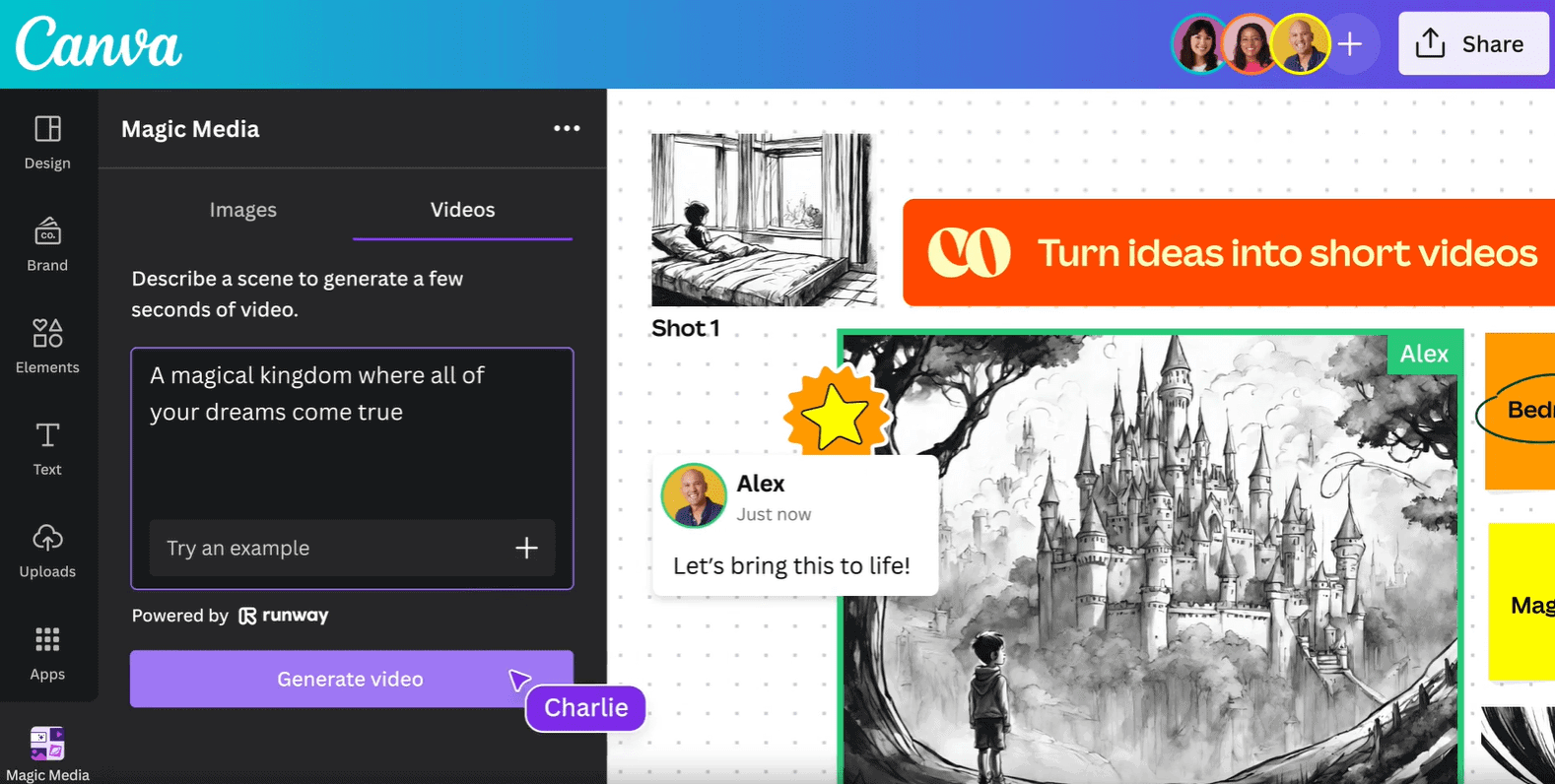 Canva offers everything Adobe Firefly does and much more. It isn't just another AI art generator but a complete tool for graphical tasks. During the recent development of AI, the company recognized its potential. It integrated the Magic Media feature to support an already advanced environment.
The Magic Media feature is powered by Runway, a separate company developing AI for text, images, and videos.
This approach doesn't surprise me, considering many companies only focus on AI features. The difference is that Canva maintains an already versatile tool, which is more than a solid foundation for additional AI features.
Canva features a rich library of premade templates for marketing, presentations, videos, and dozens of other purposes. This means you can get the whole project done with the same tool!
This idea attracts me personally, as I don't like jumping from one tool to another.
Say I have to make a presentation and want to use AI-generated art within it. With Canva, I get a head start by selecting a suitable template. Afterward, I can change fonts, colors, and apply other corrections through an intuitive interface.
The cherry on top is the Magic Media feature, which directly places the images in my presentation. How cool is that!?
Canva pricing options:
Free plan ($0.00 per year)
Pro plan ($119.99 per year)
Teams plan ($300.00 per year for 5 team members)
LimeWire features one of the best user interfaces among popular AI art generators. Although it might look initially overwhelming, getting around all the features is intuitive and easy.
The main feature is AI image creation. You can select between multiple models, such as BlueWillow, Stable Diffusion, and DALL·E 3.
Whoever developed the interface recognized the common problem with AI image generators – a lack of emphasis on negative prompts. In this one, you have equal space for describing the positive and negative prompts.
This encourages users to write down as much as possible. Not only does it save server resources used for unnecessary generation and LMWR credits, but it also saves time.
You can also select how many images you want, the resolution, and the quality of the image.
Have an existing image you want to work on? No problem! LimeWire has the Edit Image feature, which has an identical interface to the one for image creation. The only difference is that you can upload the reference image besides prompts.
If you want to extend the image rather than edit the content, use the Outpaint Image feature. The interface is similar to creating and editing, with the difference that you define outpainting directions.
Another convenient feature is AI upscaling. Although the quality of the output varies, you can give it a shot.
LimeWire is working on audio and video creation features. If you're excited about this, keep a close eye on the development.
LimeWire pricing options:
Free plan ($0.00 per month)
Basic plan ($9.99 per month)
Advanced plan ($29.00 per month)
Pro plan ($49.00 per month)
Pro Plus plan ($99.00 per month)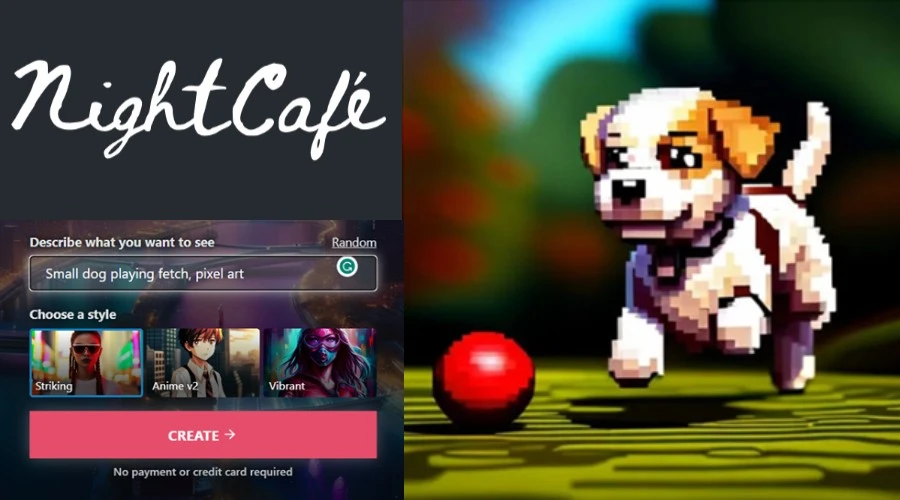 Advertised as Fun, Fast, and Free, NightCafe is one of the most gamified AI art generators. I agree that it's fun and fast, but your freedom is pretty limited. There's a daily allowance (5 credits). You must subscribe to a paid plan to use it more than that.
This doesn't change the fact that it's a very catchy tool! The interface is clean and easy to use.
An elegant feature is Advanced Prompt Editor. It allows you to choose from various presets and modifiers. This way, you don't have to use third-party tools for prompt creation.
Once you select a preset, it will be added to your existing prompt. You can modify it to suit your needs or leave it as is. Modifiers are grouped in categories, so if you can't decide, you can select the Random option.
If you find a style matching your daily AI art generation need, you can save it to Favorites. This allows you to generate multiple images with similar styles and scenery quickly.
Similarly to Adobe Firefly and other tools on my list, you can add a Start Image as a reference for the output.
NightCafe pricing options:
Free plan ($0.00 per month)
AI beginner ($6.00 per month)
AI hobbyist ($10.00 per month)
AI enthusiast ($20.00 per month)
AI artist ($50.00 per month)
A 20% discount applies if you choose to be billed every 3 months.

Many commercial AI art generators use the Stable Diffusion model for image generation. Since it's an open-source model, anybody with sufficient technical knowledge can modify it for their specific purpose.
If you're looking for an Adobe Firefly alternative to have more artistic liberty, Stable Diffusion is worth checking out. It isn't censored, so you can produce any content you wish!
The downside is that you must install it on your PC and meet demanding requirements. An alternative to this is using a cloud server, which still must meet the hardware requirements.
You can start with some online tools if you don't want to do either. All of them have similar UI and mostly similar functionalities. They differ according to the subscription costs and specific data the model is trained on.
Stable Diffusion pricing options:
Stable Diffusion is an open-source software. You can host it for free on your PC or use a web-based user interface. Prices depend on the specific interface you're using.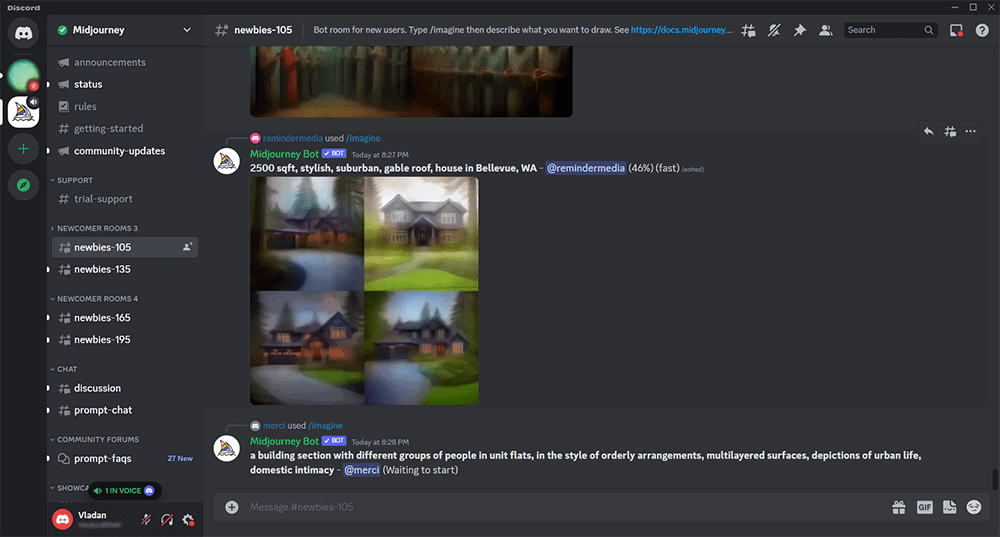 If you aren't happy with the realism of the output you get with Adobe Firefly, check out Midjourney. It produces high-quality and realistic art that you can directly include in your projects!
The first thing one notices when using Midjourney is the user interface.In many ways, it's a balance between user-friendly Adobe Firefly and open-source Stable Diffusion. UI is one of them!
To make their AI generator operational and accessible, the developers decided to integrate it into Discord. So, you must have a Discord account and use it in your browser or as an app.
However, when you first launch it, you can easily get overwhelmed. I recommend you head to the #newbie room and check what others are doing. This is one of the rare AI generators that allows you to see community creations in real-time.
It also comes with a downside. Since you can see the output of others, they can also see yours. This is, of course, if you're on the free trial and use newbie rooms. Keep in mind that it rarely has active free trial offers nowadays.
Midjourney pricing options:
Basic plan ($10.00 per month)
Standard plan ($30.00 per month)
Pro plan ($60.00 per month)
Mega plan ($120.00 per month)
Final thoughts
I hope you found your ideal Adobe Firefly alternative. Canva offers the most additional features and is a versatile tool for daily tasks. LimeWire and NightCafe are ideal alternatives if you are looking for a similar experience and results.
To level up your work and get into next-level AI art generation, check out Stable Diffusion or Midjourney. If you're still wondering about other options, check the best AI image generators list.