Last month, we reported that Windows 10 Mobile is currently powering 14% of the Windows Phone market. Today, AdDuplex published its report for the month of September, revealing some more interesting stats in the world of Microsoft and Windows. Interestingly enough though, the report states that Windows 10 Mobile is still powering 14% of the Windows Phone market. Windows Phone 8.1, on the other hand, still claims the majority of the market with 78% market share. This is probably because the Windows 10 Mobile update isn't available via the usual update process on Windows Phone 8.1 devices. In case you don't know, Windows Phone 8.1 users have to use the Upgrade Advisor  As a result, not a lot of Windows Phone users are aware of the Windows 10 Mobile upgrade since they probably don't read tech news sites. However, once users upgrade to Windows 10 Mobile, Microsoft's Windows as a Service plan seems to be working out quite well. For example, 82.4% of Windows 10 Mobile users are already running the Anniversary Update, which came out just last month.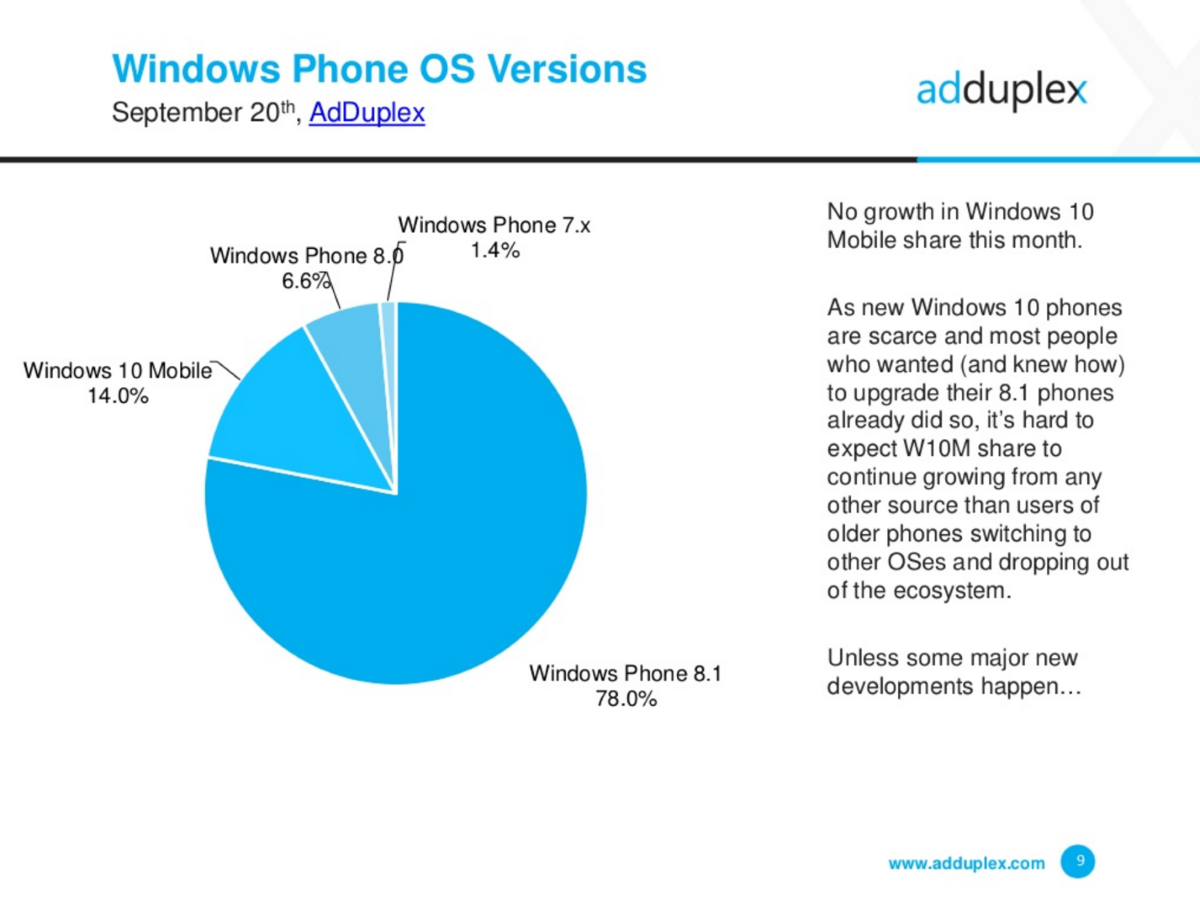 For Windows 10 PCs, Windows as a Service also seems to be doing pretty well. For example, the Windows 10 Anniversary Update now powers 34.5% of Windows 10 PCs — which is a huge increase compared to last month when the update claimed only 16.2% of the market. However, the majority of Windows 10 users are still running Windows 10 Version 1511 (aka the November Update) which is possibly due to the fact that Microsoft hasn't released the Anniversary Update to all users. I suspect the Anniversary Update will claim a lot more of the market by next month as Microsoft plans to finish the update's rollout by early November.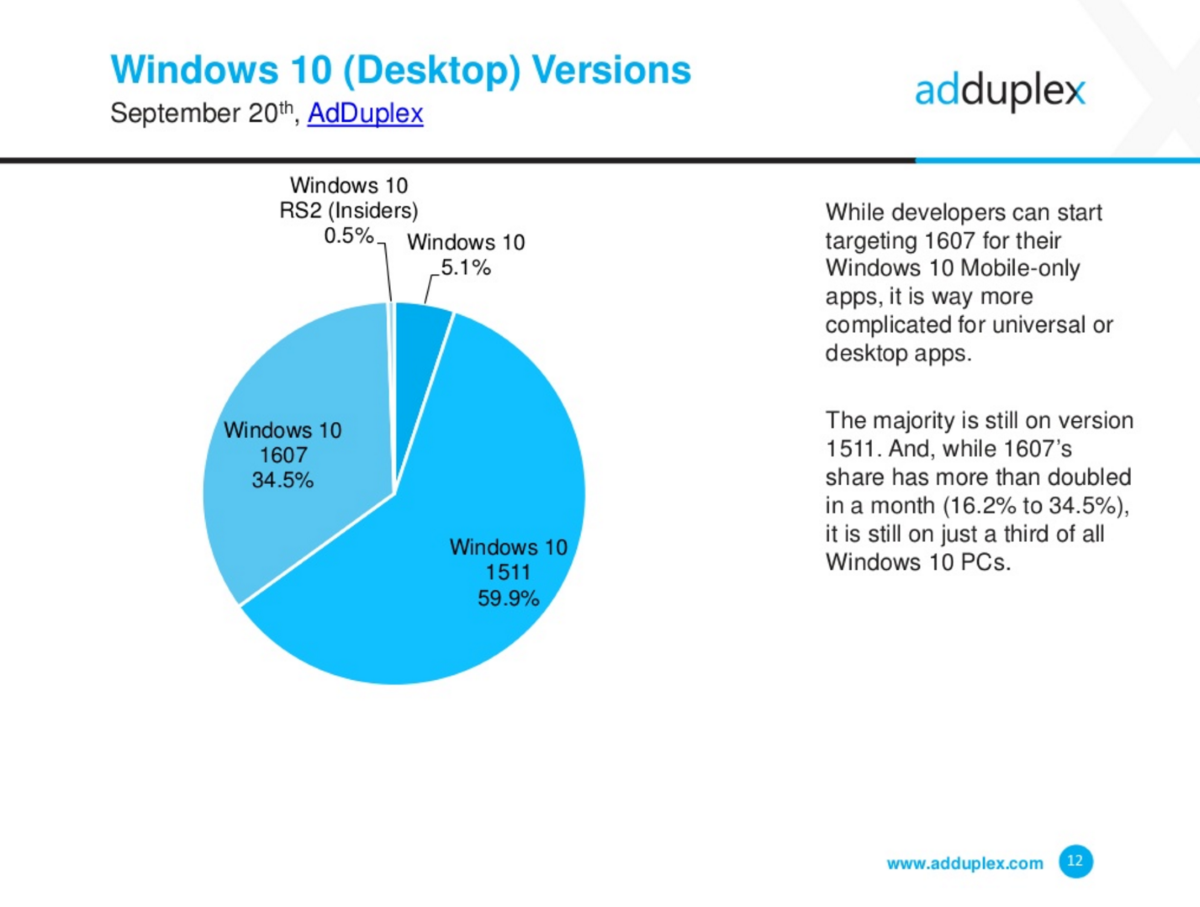 What do you think of the latest AdDuplex report? Let us know in the comment section below.