AdDuplex has released their report for Windows devices stats for this month, and the results aren't overly different from the past month. This month, however, AdDuplex chooses to focus on the USA specifically, and while there's some good news, there's also some minor bad news.
First, the bad news, Windows 10 Mobile and the HP Elite x3 have barely made an impact on the Windows phone market as a whole. The former has stagnated at 15% of the market, and the HP Elite x3 comes in at #19 of Windows phone by usage after 3 months on the market.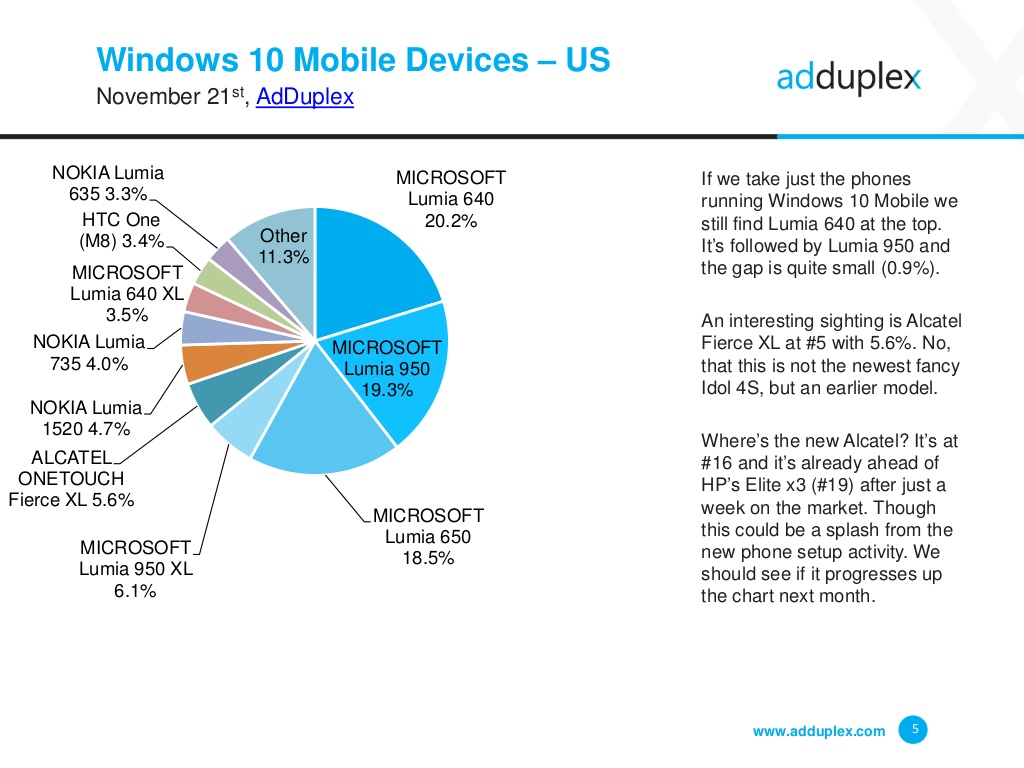 Now for the good news, despite being available for only a month, the Alcatel Idol 4S for Windows has already shot up to #16 on the list of most used Windows phones in the US – performing better than the Elite x3 despite being only available for one carrier as well as being geographically limited to the USA.
Alcatel has also risen up to holding 6.2% of the Windows phone market when stratified by OEMs. This isn't bad for a company which sold just 2 phones on one relatively small carrier.
In other news, the Lumia 6xx line still dominate the charts and take up a cumulative 57% of the Windows Phone userbase. The newer Lumia 650 however, only claims about 2.6%, being number 9 on the top 10 list of devices.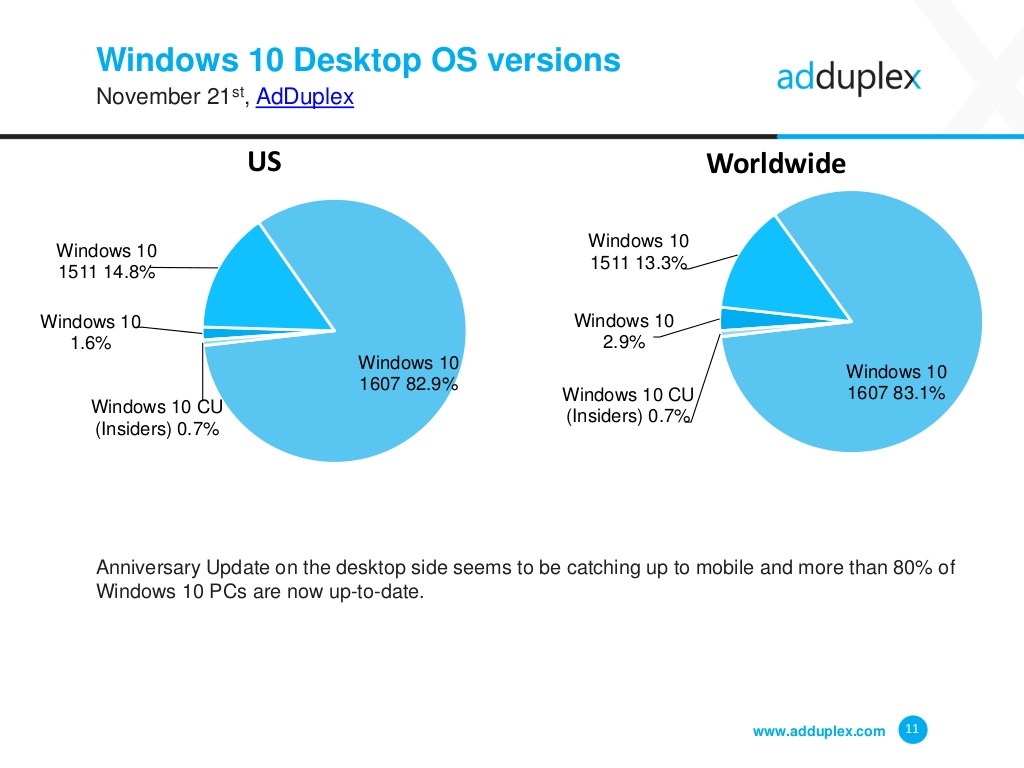 Finally, Microsoft's Windows as a Service initiative is paying up as more than 90% of Windows 10 users are on the Windows 10 Anniversary update. To break it down, 83.8% of Windows 10 Mobile users are on the Anniversary update, 8.1% are on the Creators Update, and 8.2% (presumably users left behind on unsupported handsets) are on version 1511. On the PC side, we see similar results, with 83.1% of users being on the Anniversary Update, with the 15% being on version 15/11 or 1507 and 0.7% being on the Creators Update.
The Windows 10 Anniversary Update's success means Window developers can now update their apps – both UWP and traditional apps – with support for the newer APIs present in Windows 10 1607, as well as convert older apps to Centennial ones.
What do you think of this month's stats? Let us know in the comments below.