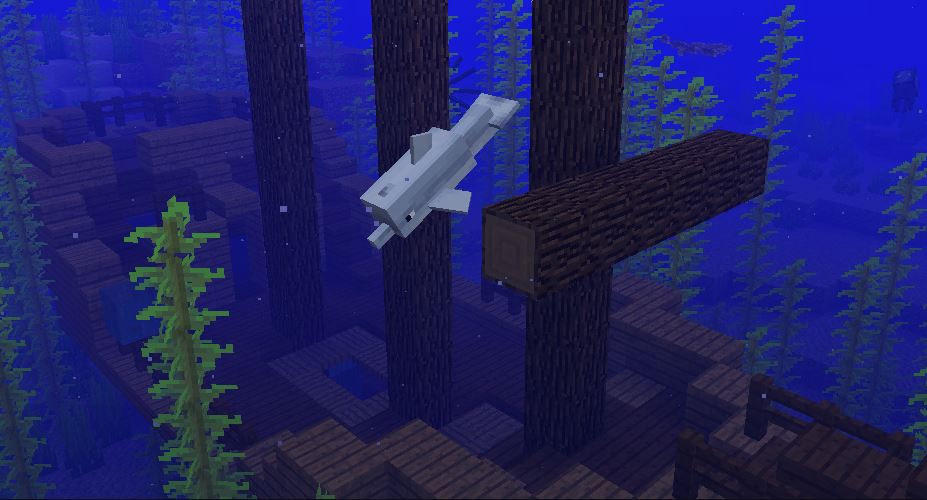 Even a series as enduring as Minecraft can't be supported on last-gen systems forever. The good news is that Minecraft players on Xbox 360, PlayStation 3, PS Vita, and Wii U will be getting the game's long-awaited Update Aquatic. The bad news is that this will be the last update that these versions get as 4J Studios will no longer be supporting them.
"Arriving a little while after the initial launch, players on PlayStation 4 Edition, PlayStation 3, Xbox 360, PS Vita and Wii U will all receive the Update Aquatic," explained the announcement on Minecraft's website. "With the exception of PlayStation 4 Edition, this will mark the last big effort to keep those editions up to date with our newer versions of the game. Although we'd love to keep bringing new content to all our players forever, the older generation of consoles now make up less than 5% of our active players, so we've made the difficult decision to focus our efforts to support players where they play Minecraft the most and where we plan to add new features: on Java, PlayStation 4 Edition and the versions of Minecraft made with the Bedrock Engine on other consoles, mobile, and Windows 10."
Players using the older versions of Minecraft still playable on Xbox One and Nintendo Switch will not be receiving the update. Instead, you'll need to upgrade to the newer versions for free to receive the Update Aquatic patch.
Update Aquatic is currently in beta on Xbox One, allowing players to turn on experimental gameplay features not yet available to everyone.