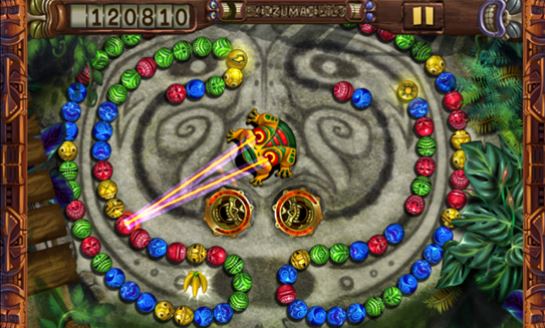 Nokia is on a roll! Â Along with the release of Yahtzee from EA as its exclusive Xbox title, Nokia has also released Zuma's Revenge! for Lumia Windows Phone devices.
Game Description:
Survive a newly evolved world of Zuma where evil spirits and tiki bosses rule the land! Conquer over 60 riveting levels by firing stone spheres to make matches and destroy the deadly stream of balls. Slide and hop for smarter shots, hit targets for exotic bonuses, detonate power-up balls, battle six imposing tiki bosses, and guide your agile amphibian to victory! Will you succumb to the perilous pitfalls of two game modes, or can you tame the jungle in this ball-blasting challenge?
Download it from your Lumia Windows Phone here. This game costs $2.99 with free trial available.