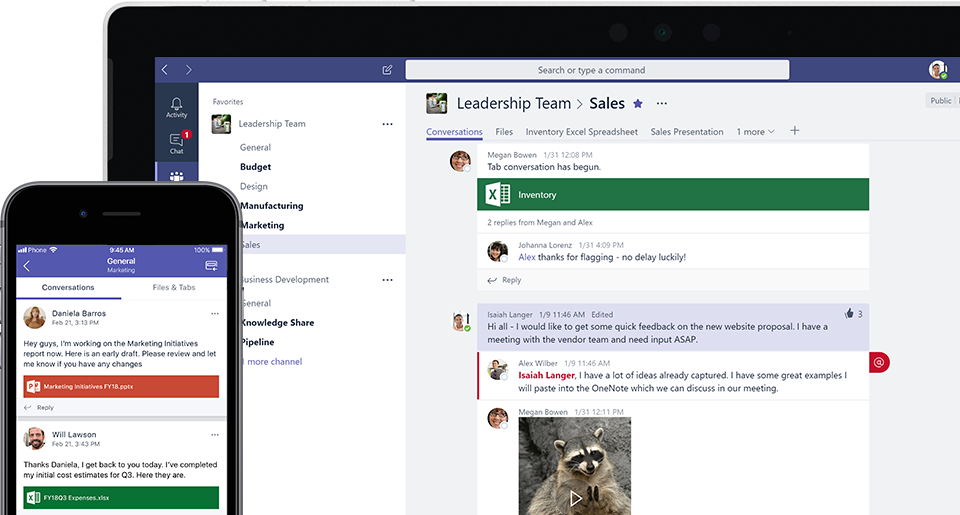 Microsoft recently delivered a new update for Microsoft Teams with several new features. This update comes with support for inline translations, support for code snippets and few other improvements. For example, you can now have up to 250 participants in meetings with video, audio, and screen sharing.
Microsoft has improved the PowerPoint presentation sharing experience. When you share a PowerPoint file, it will now use less bandwidth than a video stream. Participants can navigate through the slides privately, reading ahead or looking back to catch something they missed.
If your company moved from Skype for Business to Teams, your Skype for Business contacts will now appear on Teams. Click Chat on the left, then Contacts at the top to access your contacts.