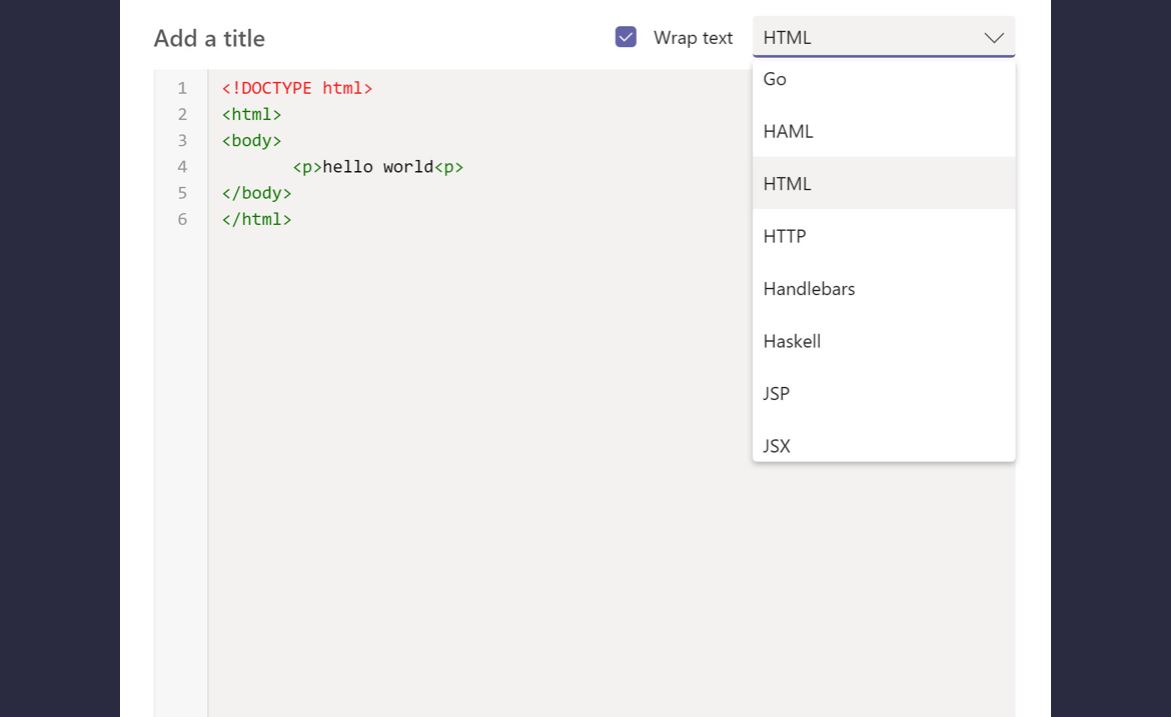 If you are a software developer using Microsoft Teams as the primary communication tool, you are going to love this new feature. Microsoft Teams now allows you to send code snippets in messages you send. It supports syntax highlighting, auto-indentation, and text wrapping control. In fact, Microsoft supports more than 45 programming languages in this feature, it includes popular languages like C#, Go, Dart, Swift, F# and others.
Here's how to use this feature:
Click the format button in the message text box toolbar.
In the format toolbar, click the Code Snippet icon which is next to [Quote] icon.
In the pop-up window that appears, select the programming language of your choice from the list down box on the top right and paste the code.
via: Anne Michels