Is Copilot the best AI companion out there? Help us find out by answering a couple of quick questions!
In recent years, enjoying video games has only been part of being a Gamer™?. The other half of embracing that side of yourself has solely relied on the increasingly bright gamer aesthetic. That aesthetic, mostly, is just RGB, and Yeelight creator Xioami has partnered with Razer to make that a very real part of your gaming space.
When Razer revealed their new line of products for their 2020 hardware lineup – such as the Razer Iskur gaming chair – they also revealed Razer Chroma integration for smart lights. Xioami finds this extremely exciting; the hardware company sent us two Smart Bulb 1S lightbulbs and a Yeelight LED Lightstrip 1S to try out.
First things first: Xioami's Yeelight lineup is competent in its open. The screw-in E27 Smart Bulbs are simple to install and draw very little power. For both devices, the much-loved RGB brings in great colours through the Xioami Yeelight application. Unfortunately, trying to change the colours with a Google Nest (thanks, Spotify) results in completely inaccurate colours.
However, that's not the point of this article. The point is the Razer Chroma integration, a completely superfluous addition to your gaming space that will unfortunately make you feel cool even if you live in a dilapidated apartment like I do.
Following the simple setup of connecting your Yeelight setup – however many bulbs or Lightstrips you wish – to Razer's Chroma Connector plugin for the main proprietary Chroma app. (You can get that right here!) Then, finally, you can you can allow the main Yeelight mobile application to connect to Razer.
Oh, boy, that's a lot of steps to get started, but once everything is paired up properly, the Yeelight x Chroma relationship is a fairly solid one, albeit with some minor hiccups here and there.
Finally, it's time to talk about the gaming experience that hardcore players will want from this kind of superfluous setup. Thanks to Razer's Synapse technology, the player doesn't actually have to do anything to whilst playing to make sure everything is flashing and flickering in just the right ways. In fact, with a growing list of pre-configured game setups, sitting down and playing is the easiest part of the process.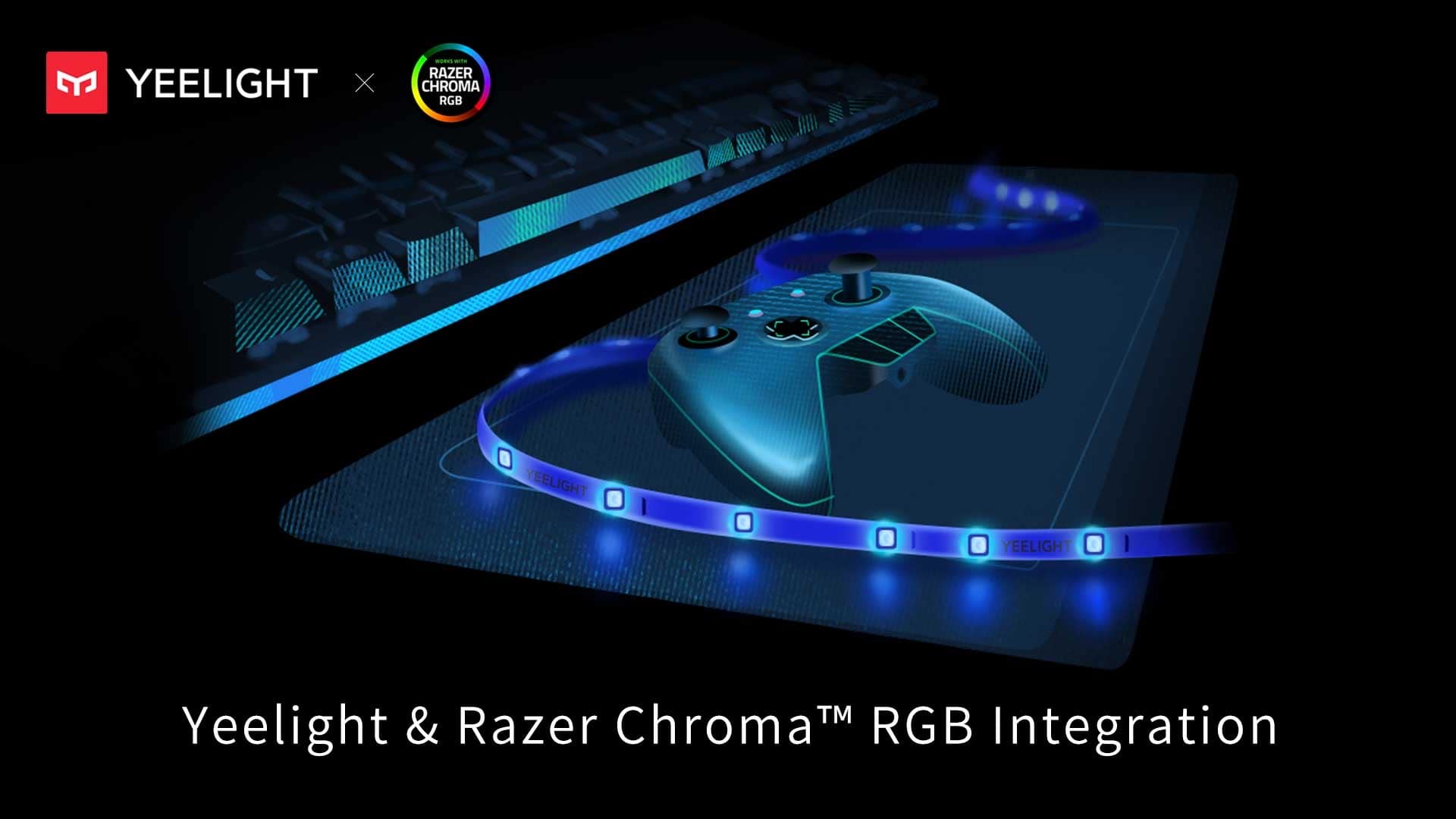 Overwatch is, by far, the most powerful title we found with deep Chroma integration. Moving into low health in the midst of a battle saw our living room pulse with red; now we never need to look at our health bar mid-battle. The charging of our Ultimate saw the room pulse with a bright white, telling us immediately that it was ready to use.
Of course, not all games are supported automatically by this technology. For most games, you'll find yourself creating a bespoke Chroma Profile that will trigger through button commands, but it's still a fun experience.
So, who is Yeelight Chroma for? Well, primarily, it's a fantastic setup for streamers. The modern look of RGB all over the gaming space is an immersive and fun experience, but it's really the spectacle of it all that proves it's not really needed for anyone that doesn't need to show off. It may not really be my thing, but it's undoubtedly the neatest addition for any gamer's RGB showcase.