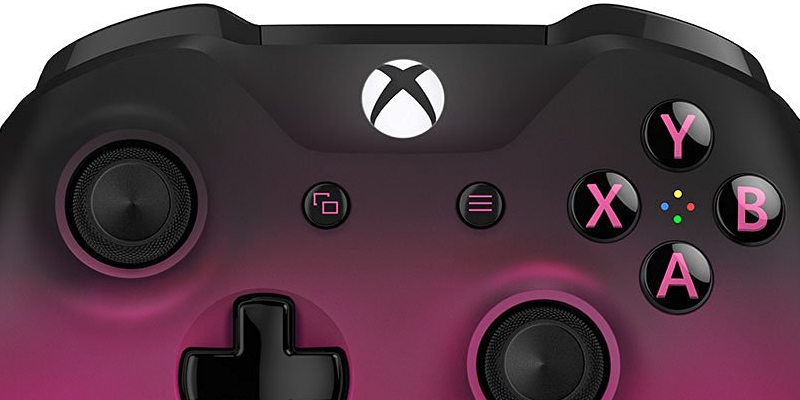 Microsoft announced a brand new batch of controllers (as well as a headset) for the Xbox One a little over three weeks ago, and the most interesting of the controllers is out. This one's full name is the Dawn Shadow Special Edition, and it's the first entry in the Shadow line to have all the features of the Xbox One S controller.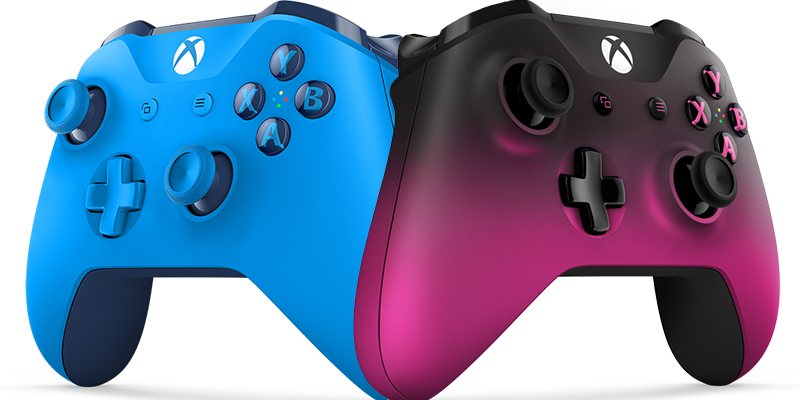 The Dawn Shadow has a metallic magenta finish covering the controller, and it looks really nice. Unlike the Wireless Controller Blue (pictured above) which was a popular design from the Xbox Design Lab, this is a completely new design that you can't get anywhere else. It slightly changes things up from the previous Shadow controllers like the Dusk Shadow, which featured the color fading out, instead of in – just like the names imply.
This is still an Xbox One S controller, meaning that it supports all of the features added with it. It'll work with any Xbox One you own, as well as any Windows PC you have that supports Bluetooth. If your PC lacks support for that, however, you'll want to buy a micro USB to USB cable to use it with your PC.
The Dawn Shadow Special Edition controller costs $69.99, and you can find it at the Microsoft Store here. If you'd like to buy it from Amazon instead, you can find it right here.
Are you going to buy this controller, or are you going to stick with your current one? Let us know in the comments below!