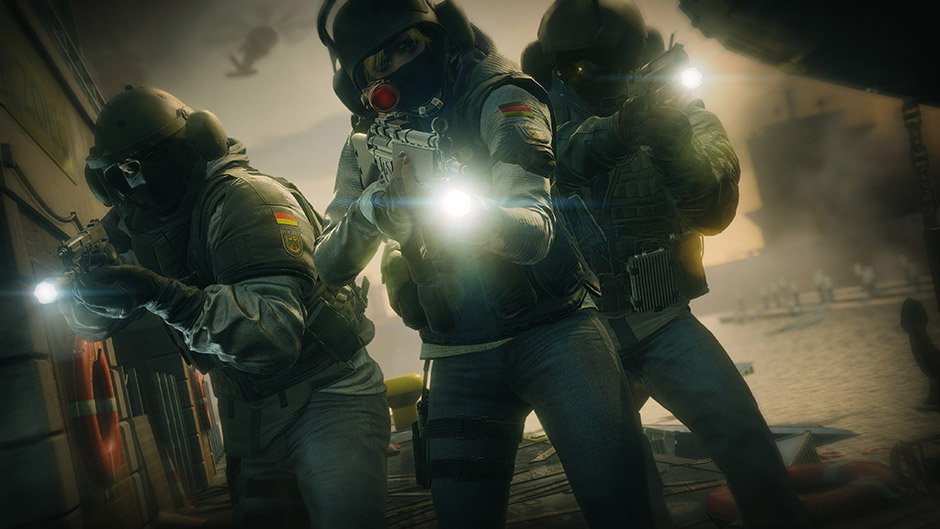 Microsoft today announced that all Xbox Live Gold members can play Rainbow Six Siege for free this weekend as part of Xbox Live Gold's Free Play Days. This offer begins 9 AM PT Thursday, July 28 and runs through 11:59 PM PT Sunday, July 31. The game will also be on sale all week, so if you decide to purchase the game, you will be able to continue again where you left off.
Rainbow Six Siege does more than let you experience intense firefights and expert strategy. It has a level of freedom unrivaled by any previous Rainbow Six game. Combining tactical maps, observation drones, and a new rappel system, Rainbow teams have more options than ever before to plan, attack, and diffuse these situations.

In May, the highly-anticipated Operation Dust Line was released, giving players access to American Navy Seal operators, Blackbeard and Valkyrie, and unleashing Rainbow Six Siege players on the new Border map, set in the Middle East.  Dust Line also introduced players to a fresh set of customization capabilities, allowing players to outfit their operators in newly-designed headgear, such as gasmasks, helmets, and face-shields.  Weapon charms were also added as a way of personalizing a player's weapon with a unique trinket or decoration.