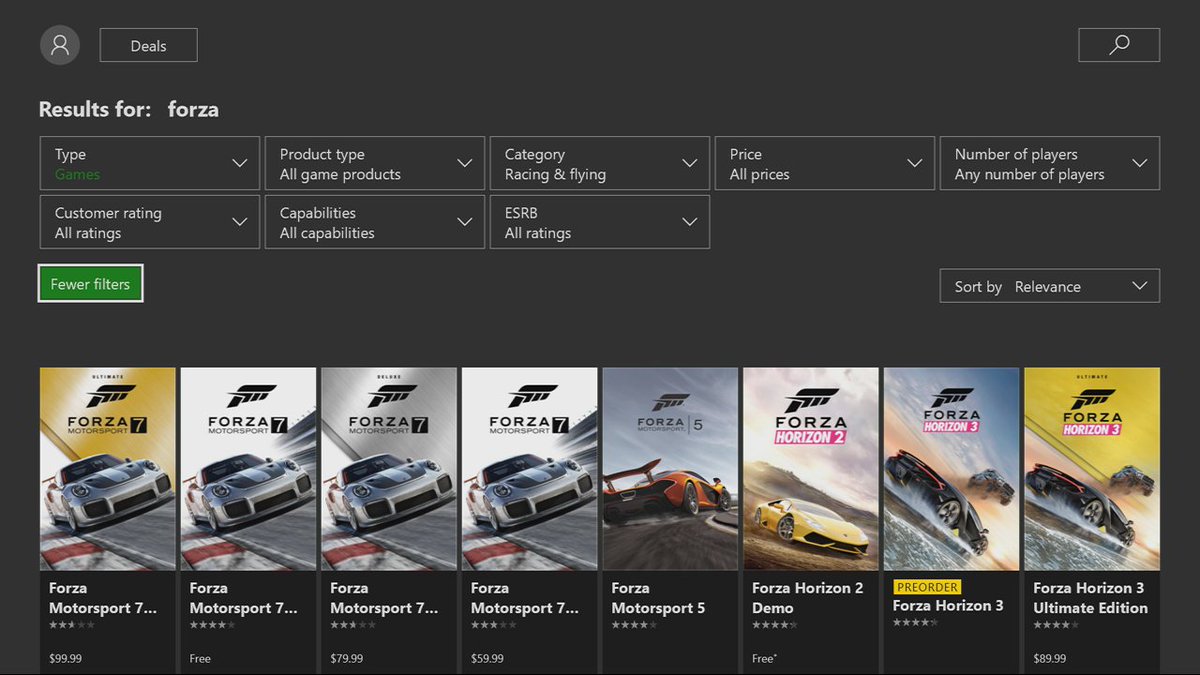 Update: Larry Hryb has announced that these features are now rolling out now for everyone.
---
Larry Hryb has announced that Xbox Insiders can now filter content in the digital storefront by price, star rating, capabilities, and more. This is currently enabled for all preview rings.
As shown in the image above, there are filters for the type of content you are looking for, category of the game, price, number of players, customer rating, capabilities, and ESRB ratings. These might seem like small tweaks to the store but they make a huge difference while browsing for games. The new filters will certainly help people find the content that they are looking for more quickly and easily.
It's an appreciated improvement and a step in the right direction. Fans are now waiting on Xbox to implement features like a cart and a wishlist. The highly-requested ability to gift digital games was just enabled for everyone ahead of the holiday season, so it's only a matter of time before the company moves on to other features that people are requesting.
Xbox's annual Black Friday sale has already started early for Gold members, so be sure to check out some of these amazing deals. The sale lasts until November 27 and Gold members get an extra 10% off.