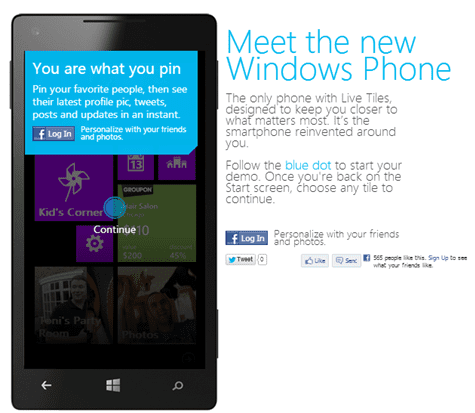 Microsoft has updated their web-based Windows Phone simulator to Windows Phone 8, allowing iPhone and Android users to easily try out the UI and features of the operating system on their own phones.
The fully-interactive web demo lets you try out most built-in apps, and can be personalized by connecting to your Facebook account.
The updated simulator now supports multiple sized live tiles and also features like Kids Corner.
The demo can be launched in nearly any up to date browser simply by going to windowsphone.com/demo.
Via the Windows Team Blog.